Patient Engagement in Action Archive
2018 John Q. Sherman Award Winners and Finalists
2018 Sherman Citation for Excellence in Pediatric Patient Engagement:
2018 Finalists

Allina Health's Breast Program Committee

Lutheran Home of Southbury's Music & Memory Program

MedStar Health's SiTEL Program

Cleveland Clinic's Our Voice Healthcare Partners Team

University Medical Center Groningen's INVOLVED Program

Health Central Hospital's Patient and Family Advisor Rounding Program

Memorial Regional Hospital's Mobility Team

Memorial Healthcare System's Integrative Medicine Program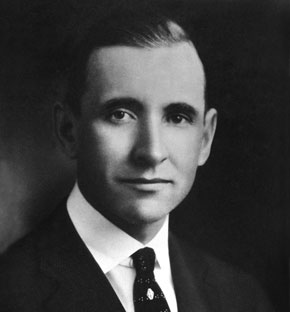 ABOUT JOHN Q. SHERMAN
The John Q. Sherman Award for Excellence in Patient Engagement was created in 2014 to shine a spotlight on the innovative programs and people that are improving care and outcomes through patient and family engagement. It was named for John Q. Sherman, founder of Standard Register which is now Taylor Communications. Sherman had a deep commitment to healthcare and the Dayton, Ohio community. At the onset of the Great Depression, he led the community drive to raise one million dollars in just 30 days to build the city's Good Samaritan Hospital. Like this year's award recipients, he changed the face of healthcare in his community.