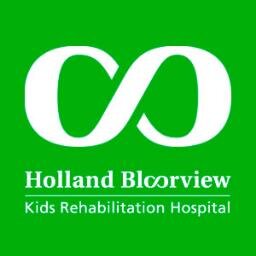 Client and family centred care (CFCC) is at the heart of everything we do at Holland Bloorview Kids Rehabilitation Hospital. The CFCC simulation development team is worthy of recognition in excellence in patient engagement because of their work developing groundbreaking simulation scenarios that are used as hands-on teaching tools to help health-care providers practice client and family centred care. The reason they are so effective is that they were created and implemented in partnership with families, who shared their lived experiences to develop authentic, meaningful scenarios.
Nomination Narrative
Collaboration: The client and family centred care (CFCC) simulation tools are impactful because they were developed through the collaboration of a broad range of stakeholders. The development team held a full-day planning session in May 2013 that brought together the experience and expertise of about 30 individuals, representing families, front line clinicians from a wide range of professional backgrounds, administrative employees, leadership and simulation experts.
During the development session, the stakeholders shared their lived experiences and stories within the health-care system. The simulation scenarios were developed based on these experiences and each one of them ties directly to a core principle of family centred care (dignity and respect, information sharing, partnership and quality of care).
Following this initial development, families worked closely with clinicians, administrators and educators to evolve the scenarios to a point where they could be delivered to employees and students. The other key success factor was the education of family leaders as simulation facilitators, so not only did family members help define the simulations, they played a key role in the implementation and ongoing evaluation of them.
Seven scenarios were developed and four are currently being used as teaching tools for employees and students. Two of the simulation scenarios are videotaped and two are live simulations. The combination enables learners to observe, discuss, participate in (with simulation-trained actors) and debrief about the interactions between health-care providers and clients and families.
Innovation:This simulation-based education is highly innovative in a number of ways. Engaging with families in the development and delivery of simulation-based education has not been previously done within a hospital-based program. The CFCC simulation development team is a successful example of a meaningful partnership between hospital representatives and families. Not only was the development of the CFCC simulations itself a collaborative, family centred process, but the resulting scenarios provide impactful learning opportunities for participants.
Systems Change: To date, the simulation scenarios have been used to train 125 new and existing employees and students at Holland Bloorview and the training has been embedded into formal organizational processes to ensure ongoing sustainability. As of April 2014, the four simulations are delivered monthly as part of a full-day, mandatory new clinical employee orientation on client and family centred care. Existing employees are currently invited to attend the training and in 2015 their participation will become mandatory.
Students are also invited to this training, which is having a strong impact on how students provide care both during and following their placement. Students are the future generation of health-care practitioners and Holland Bloorview is helping to ensure their practice is collaborative and client and family centred from the start. The Centre for Interprofessional Education at the University of Toronto (our primary academic affiliate) acknowledges the importance of this education as an opportunity for students to build collaborative care skills and approved it as a formal part of their interprofessional curriculum.
Members of the simulation team designed and delivered a workshop to educate the broader health-care system. The workshop was attended by 40 people at the Ontario Association of Children's Rehabilitation Services (OACRS) conference in November 2013. Members of the team also presented a poster about the simulations at the Canadian Association of Paediatric Health Centres (CAPHC) in October 2013 that won the conference's poster award in the Family Centred Care category. Furthermore, the team was one of the recipients of the Change Foundation's 20 Faces of Change Awards, which recognizes those who made an impact in client and family centred care in the province of Ontario's health-care system (this was publicly announced on March 9, 2015).
Results
Feedback from participants was overwhelmingly positive. Eighty-one percent of respondents of a survey given directly after the training reported that participating in the simulations improved their understanding of client and family centred care, while the remaining 19 percent reported the training somewhat improved their understanding.
The respondents also rated the authenticity of the simulations (meaning were they engaging and relevant) exceptionally high. Eighty-eight percent of learners thought the dignity and respect scenario was authentic, 90 percent for the participation scenario, 94 percent for the information scenario and 100 percent for the collaboration scenario.
Participants also reported the training had raised their awareness of communication issues and enhanced communication skills, increased their confidence and helped them be more mindful about their interactions with clients/families.
When asked in a one-month post training follow up survey, all 19 survey respondents reported they had applied their learnings "Somewhat" and "To a great extent."
Some of the ways respondents reported the training helped them make changes in their daily practice included a greater focus on listening to clients/families, involving the clients/families more in care, reducing the use of jargon and ensuring clients/families understand information that is being communicated.
Respondents also reported the reactions from clients/families have been positive: they seem to be appreciative, there is reduced stress and improved trust and communication.
One learner who was deeply impacted by the experience wrote a note to one of the trainers:
"This was an exceptional learning opportunity and reflective process for my practice as a clinician. Most certainly one of the most rewarding of my entire career….Thank you for… giving a voice to the many families and patients that will cross my path along the way. I greatly appreciated being challenged today to think outside of the box."
-Erin Brandon, Paediatric Nurse Practitioner, Holland Bloorview.