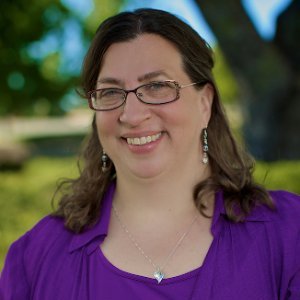 I am nominating Tanya Lord because of the work she has done to transform how New Hampshire hospitals view and work towards a meaningful level of patient engagement. Tanya's personal story and healthcare education allows her to effectively bridge the gap between hospitals and patients. She effectively engages with senior leadership and patients, to find common ground in establishing a true vision for patient and family engagement. Tanya's success in this area led us to create a role of Director of Patient and Family Engagement, to allow us to continue the work begun under the Partnership for Patients initiative.
Nomination Narrative
We met Tanya over tea one afternoon in Nashua, NH, in 2012. We had heard about some of her work on behalf of patients and wanted some input regarding a patient engagement symposium that we wanted to plan hospital members in New Hampshire. We were interested in hearing more about her son, Noah, who died years ago from medical error and the presentations and work that she had done since. She spoke as she always does ~ honestly and truly from the heart. We recognized immediately her ability to inspire others through her gentle manner backed by a strong passion for improving how patients can function as partners.
As we talked an idea began to form, there was a deep understanding on their part that maybe the hospitals did not need just another engagement educational opportunity but to be able to individualize patient engagement in each hospital. We decided to pilot the concept of a Patient Engagement Consultant, really a coach, in one hospital. This hospital had an existing Patient Family Advisory Council (PFAC) but it had lost momentum and members. The number one complaint from patients in the clinical setting is that they are not being heard, this PFAC very much felt this way. Tanya began to work with both the PFAC chair and hospital leadership and the PFAC members. She met with each group and together worked out a plan with them to reignite passion for PFAC. Gradually other hospitals were added to ascertain if the coaching model could be replicated in other settings. This model continued to be successful and has been offered to 25 hospitals in NH. Tanya brings a unique combination of sharing the love of being Noah's mom with her experience and credentials in the healthcare setting. This connected experience brings a strength to the work she does and lends a credibility that few in our field can offer. The story of Noah makes her an insider with all patient groups; her impressive credentials and role in The Foundation makes her a healthcare insider. There are many ways that Tanya is being utilized by our hospitals:
1. Assessing the current state of patient engagement
2. Measuring readiness to engage patients
3. Working with hospital leadership to develop a strategic plan for patient engagement
4. Presenting at the hospital/department level to educate about and ignite passion for patient engagement
5. Meeting with and encouraging leadership and staff buy-in
6. Identifying and breaking down real and perceived barriers
7. Preparing hospital staff and patients to have patient representatives on hospital committees
8. Re-vamping and re-invigorating an existing Patient and Family Advisory Council (PFAC)
9. Designing, implementing and evaluating PFAC including:
a. Recruiting Patients
b. Preparing /Orienting patients and staff
c. Helping to develop mission/vision statements
d. Helping to develop direction and goals
e. Working with PFAC and Staff to brainstorm and propose projects
10. Mentoring and guiding PFAC facilitators
11. Developing in-house PFAC policies and procedures
12. Helping to develop internal patient stories for training and awareness; participate in SIM lab exercises.
13. Connecting patients and staff with relevant national patient engagement resources
The specific items on the list are not as important as the spirit that Tanya brings to the activities when she is working with people. She models partnering with patients in a very authentic way. The reach of her efforts have been extended through her regional and national involvement as a speaker and consultant. This includes her work with HRET and the Partnership for Patients as well as a pilot that is currently underway with Minnesota.
Results
Our initial results, as measured by a five-question, patient and family engagement survey instrument demonstrated a better understanding of what Patient and Family Engagement truly means. Answers appeared to be a more accurate reflection of actual levels of patient and family engagement in our hospitals.
In 2014, we have seen a dramatic growth in the interest in and commitment to Patient and Family Engagement which shows in the following results:
Twenty of 25 hospitals are actively working towards implementing or enhancing a patient engagement program
The remaining five are in the "pipeline."
Thirteen hospitals have a new PFAC and/or PFA on a hospital committee.
Four are actively planning and preparing ways to approach PFE
Three are reviewing and revamping existing PFACs
Patient and Family Engagement is becoming widely understood and accepted as a key strategy to improve patient safety and quality of care.
In October of 2014, we held a one day Symposium that was attended by over 100 people representing 20 hospitals.