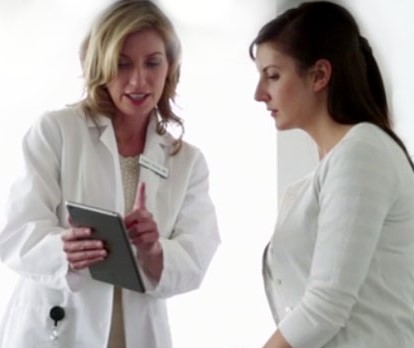 Patient engagement is interpreted in many different ways, much like the old proverb, "Beauty is in the eye of the beholder." This subjective interpretation presents healthcare with a challenge because there are great expectations associated with the term. Patient engagement has even been called a "blockbuster drug" for healthcare's ills—a very big expectation indeed!

Evidence
Evidence in the Literature
A large Canadian study in which both grey and published literature was reviewed provides evidence about the confusion surrounding the term.2 Here are two insights from the study relevant to this post:
The concept of patient engagement is interpreted differently depending on the stakeholder
In the selected articles, 15 different terms for patient engagement were used and they were defined in 26 different ways
Patient engagement differs in hospital care areas such as the post-anesthesia care unit, the critical care unit, and labor and delivery, and in outpatient settings. Therefore, it should be described in terms that reflect care needs in each of those areas.
Evidence From Patients
Patients' patient engagement needs have been raised multiple times in surveys and the results show two powerful ways to engage with patients that span all care settings:
Patients want us to listen—really listen
Patients want us to explain things clearly in terms they can understand
These requests seem both obvious and simple, yet repeatedly patients and families tell us this is not happening. Can we envision listening and explaining becoming the cohesive thread in the various clinical area definitions of engagement?
Time, Skill, and Safety
Time
As most clinicians recognize, one overarching barrier to effective listening and explanation is time—a limited resource within hospital care today as well as in many community settings. Many clinicians face considerable constraints on their time because of staffing limitations and the number of patients seen per day in an office setting. Time-management strategies only can go so far to address the demands of caring for patients. I recall a conversation I had with a young resident as we stood in an elevator. "I don't even have time to think" were her words. This should be a concern not only to executive leadership but also regulators and insurers. The problem of "lack of time" is crying for practical solutions in many clinical care areas. Resolving this requires systems thinking aligning with the evidence.
Skill
The Institute of Medicine (IOM) convened a working group in 2013 about patient engagement.3 Its report includes a critical statement for consideration: "Patient engagement is a skill, not a trait. Being an engaged patient and actively engaging patients are not intuitive skills. Patients and clinicians learn these skills over time and through partnership with a supportive team." A quote from a clinician in the Canadian study highlights the IOM's message: "This is a very different way of thinking for clinicians…it is a partnership. You need to make sure that the clinicians can actually do their piece well."
Safety
Mrs. Smith is 85 years old and has lived alone since her husband's death. She is hospitalized with congestive heart failure. She is worried about her dog and she has difficulty hearing and therefore understanding directions. Mrs. Smith needs our clear communication as much as she needs our medications and monitors. The ability to spend those "extra" minutes with her is perhaps the key element in her outcome. Yet how do we capture such an essential aspect of patient care? Mrs. Smith's understanding about her medications is essential if she is to be stable at home and avoid a return to the Emergency Department. This is where time, skill, and safety join forces to either engage for optimal outcome or miss the mark for a good outcome. From a National Patient Safety Foundation report, "Safety is Personal,"we learn that most of our patient educational materials are not user friendly4: "Unfortunately, patient education materials are often designed without adequate patient input and attention to literacy levels and cultural appropriateness. Patient and family safety tips have multiplied rapidly but many of these lists are too lengthy to be meaningful or memorable, or they contain difficult-to-perform, non–evidence-based recommendations."
Cacophony in the Healthcare Orchestra: Addressing the Gaps
Without clarity within care environments about the meaning of patient engagement, we increase the noise in healthcare. This hampers evaluation for effectiveness and replication of innovative efforts. Can we effectively address these gaps?
The need for skill development for clinicians and patients
Sufficient time for listening and explaining to enhance patient safety
The heart of care resides in the relationship between clinicians and patients. Let's do our best to ensure that it is strong.
---
References