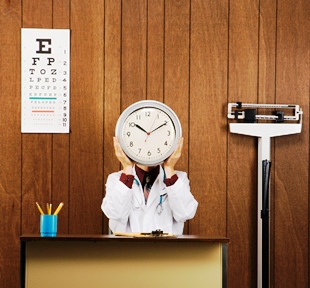 Those of us who live mostly on the "inside" of healthcare sometimes need to go outside to realize what the patient experience is really like — and how it might be improved.
I have long preached that healthcare insiders should not be the chief architects of the healthcare experience. It must come from the patient's perspective, especially patients who know very little about how healthcare works.
Trading Places
I recently had the chance to trade places and become a patient for a "minor" surgical procedure. To my surgeon and the staff at the hospital and his office, it was something they did every day. To me, it was quite something else.
Overall, everything was wonderful, but it was also peppered with frustrations and roadblocks that needn't have occurred. From this brief experience, I learned two lessons — and have two wishes — for all of us to improve the patient experience.
1. Communication is Critical
My surgeon explained every little detail of the operation and my expected recovery. He was patient, understanding and answered our endless questions and concerns. The anesthesiologist was even greater. He spent incredible amounts of time explaining the medications he would use, in what order, what they would do and how I would feel (and what I would not feel!). He took the right approach — he asked us how much information we wanted to know (a lot) and he gave it to us. Just the fact that he asked at all put us at ease.
When Communication Breaks Down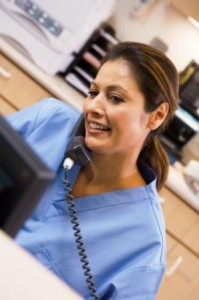 But as good as these two physicians were, we had critical communication breakdowns with booking the surgery and with the discharge instructions.
Booking surgery is complicated — I know that as an "insider." But the surgical bookers were seemingly more interested in their efficiency than listening to and alleviating our concerns. It can be very stressful getting prepared for surgery — tests, visits and logistics, often with providers who are not affiliated with each other. Bookers need to help patients prepare for that — not just fill a slot on the schedule.
The Power of the Written Word
With the discharge instructions in my case, the important ones were almost all verbal. We did receive a stack of documents before departing the hospital, but the nine pages mostly focused on the hospital –promotion of their urgent care, how to pay your bill and how to lodge a complaint. The section containing my "instructions" just told me "activity as tolerated" and "diet type: regular." Had my wife not taken careful notes, we would have departed for home without any written details.
And surprisingly, nobody from the hospital or physician's office called the next day to check up on me.
Our Wish: Everyone on the care team must please listen first — and please listen carefully. Surgery is scary. We patients need our hands held. That begins at booking and extends past discharge.
2. Access is Even More Critical
Unless you are a surgery veteran (and most of us thankfully are not), you will likely be alarmed by a myriad of issues during your recovery. These could range from managing pain to caring for the incision to how much activity is really too much.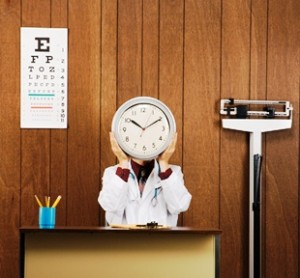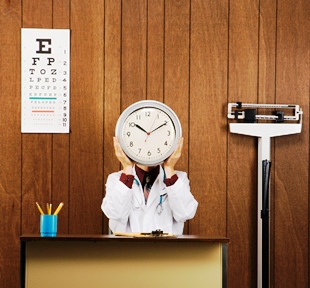 I had several of these issues and, unfortunately, they all occurred "after hours" or on weekends. So we called the answering service, waited for the doctor on call to be paged, fretted when he did not, called again and eventually got to ask our questions.
Access is difficult. Physicians and their teams are balancing patients right in front of them with patients about to have a procedure and those who are already in their recovery stage. They clearly cannot be all places at once. Technology will eventually play a role here where we could send our doctors messages, similar to emails or texts, describing the situation in words and pictures, maybe even with video, and receive messages or calls back in a timely fashion.
Our Wish: I would like to see physicians have "office hours," like professors at universities, where patients can call in and get questions answered. A few minutes on the phone could mean the difference between problem solved and a readmission.
3. And a Bonus Wish … Truth Telling
While my wife and I are not surgical "regulars," we have had our share. We are extremely active people and it's hard to keep us in one place. In almost every case, with every procedure, our doctors had given us a timeline for when we could "return to normal activity." We have learned, through experience– and resulting pain– to always double that estimate.
So, dear practitioners, please listen to your patients, make yourselves accessible and tell us the truth about recovery. We all want to get to the same place — a better, healthier me!