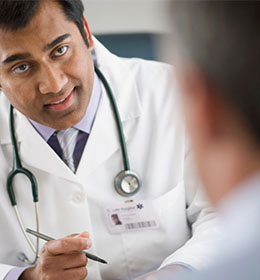 What do health literacy, health communication, shared decision-making, patient education and patient engagement have in common? They all focus on the individual patient being an essential part of the healthcare system, which is a step in the right direction, given the paternalistic past of healthcare.
Too often, these fields are seen as distinct efforts, each with its own conferences, associations, research, etc. While there are certainly differences among them, they all relate fundamentally to an individual's ability to process, understand and act on information when making health decisions. That is, they all relate to clear health communication.
The Institute of Medicine (now the National Academy of Medicine) has defined health literacy as "the degree to which individuals have the capacity to obtain, process and understand basic health information and services needed to make appropriate health decisions." Meanwhile, health communication is "the study and use of communication strategies to inform and influence individual decisions that enhance health." And patient education has been described as a "systematic experience in which a variety of methods are used" to educate patients so they can be active participants in their care.
So while health communication is broader than health literacy or patient education, the concepts are intricately related. For instance, you cannot be engaged in health literacy without also being engaged in health communication. And a health communication strategy that doesn't educate patients in health-literate ways is not likely to be effective. Similarly, attempts to educate patients that do factor in the evidence-based practices of health literacy and health communication are likely to miss the mark.
The same is true for patient engagement. Can a health system truly engage patients if it does not communicate with them in health-literate ways that are designed to educate patients to be active participants in their own care? It is doubtful.
Clear Communication Is the Foundation for Shared Decision-Making
Consider shared decision-making, which is a facilitative process in which patients and clinicians work together to make healthcare decisions. Without a strong focus on patient education, most patients will not be in a position to be actively engaged in the shared decision-making process. And without clear, understandable decision aids designed in health-literate ways and delivered in ways that patients can understand (not just in writing), patients are not likely to able to make informed, shared decisions about their care.
These concepts are inherently intertwined. A recently released discussion paper from the National Academy of Medicine discusses this interplay nicely. You can read the paper (for free) here. Anyone interested in engaging patients should read and consider the authors' call to action. We can "create greater, meaningful progress by acknowledging that each discipline is part of a broader tableau with a similar ultimate purpose." To me, that broader tableau is called clear health communication.
No matter your discipline, it is time to work together. By pooling our knowledge and resources, we can make a significant impact much faster than if we work independently. Let's break down those proprietary barriers and work side-by-side to create a health system that values patient engagement through clear health communication.