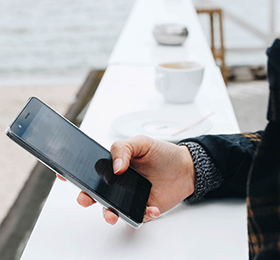 Last fall, healthcare IT leaders came together in Salt Lake City, Utah, to discuss the future of patient engagement. This Patient Engagement Keystone Summit sought to accomplish a few things:
Define patient engagement and establish a framework.
Establish a common, patient-centric language.
Align health information technology (HIT) capabilities and expectations.
Explore patient engagement outcome measurements.
Identify and compile best practices.
The results of this effort were published as the Keystone Summit: Patient Engagement white paper. KLAS Research (who hosted the event) hopes that provider organizations will use this information during their strategic planning to identify the best possible path forward in their patient engagement efforts.
The idea of patient engagement is nothing new, however the expectations of patients have shifted in recent years as consumer-grade technology has changed how they interact with each other and businesses on a daily basis. This shift has driven the need – and opportunity – for providers to leverage IT in new, patient-centric ways.
What it means to be patient-centric
Throughout the discussions and debate of the Keystone Summit, one sentiment held true: the need to shift patient engagement away from a provider-centric model. Participants agreed that tools focusing on doctors as the primary user aren't as effective as patient-centric ones. While that soundssimple enough, the reality is admittedly more complex.
For most patients, except perhaps those with dire or chronic needs, their healthcare often isn't a focus in their lives. Even for those with a chronic condition, working on improving their health can fall outside their daily routine. The solution is, as one summit attendee put it, "…to make tools that live inside the patient's workflow."
This means that strategies around patient engagement, along with the supplementing IT, should focus on first identifying a patient's goals. Once patient and provider are bought in on a common goal, then all parties involved should work together to achieve those outcomes.
Beyond that, the IT that exists for patients today is often bulky and poorly designed. It's vital for healthcare organizations to learn the appropriate lessons of consumerism and create tools that are a joy for patients to engage with.
For example, I was at a digital health conference this past summer, listening to Chet Robson, medical director at Walgreens. He spoke on the lengths the pharmacy has taken to create a fantastic customer experience. The effort was clearly massive, but when he shared a 5-star app review that said, "that was so much fun, I wish I had more prescriptions to refill!" it was clear why they'd put in the time to get engagement right. Truly patient-centric engagement involves meeting patients where they are, to work on their goals, with technology that they will wantto use.
Ultimately, the white paper included seven agreed-upon principles for patient engagement:
Patient-centric: Provider-aided, patients determine goals for their health.
Personalized: Meet patients where they are, taking social determinants of health into account.
Connected: Connection means coordination. Providers should maintain consistent and meaningful communication with their patients.
Simple: Better UI leads to better engagement. The better the engagement, the better the outcomes.
Timely: Care should be delivered on time, consumers have learned to expect real-time data and feedback where possible.
Continuous: Truly engaged patient care moves beyond the episodic and into consistent, communicative care.
Measured: Providers should constantly measure their performance in achieving patient outcomes. "What we measure, we focus on. What we focus on, we improve." – Adam Gale
The current iteration of this patient engagement effort, and subsequent framework, are a work in progress. The white paper that resulted from the Patient Engagement Summit merely serves as a jumping-off point for provider organizations that are looking to map out their 2019 patient engagement goals.
My invitation to all providers is to download and read the white paper and add your voice to the conversation. If you have opinions, please voice them on this blog through comments and at patientengagement@klasresearch.com!
This post first appeared on EngagingPatients.org on December 20, 2018.
Photo credit: "Young woman using smartphone" by Marco Verch is licensed under CC BY 2.0