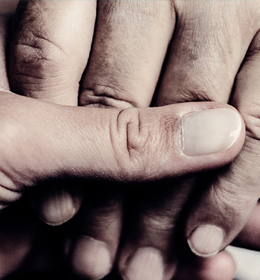 Editor's note: Healthcare decisions are deeply personal and often reflect race, ethnicity, gender and experience. In a post for The Conversation Project (excerpted below), Naomi Fedna relates a personal story and describes how being a black woman affects her experience of care planning.
When I first joined IHI's Conversation Project (TCP) team as a project coordinator, I thought I had a firm grasp of its mission: to ensure that everyone, everywhere expresses their end-of-life care wishes with their loved ones and health care providers to increase the likelihood of getting the care that matters most at the end of our lives.
It seemed straightforward. Little did I know that, as time progressed, I would be confronted with multiple dimensions of the end-of-life care discourse because of my identity as a black woman.
The Introduction
Upon joining the team, I was asked to attend a three-part end-of-life planning series at a church in Jamaica Plain, Massachusetts. The program helps people think about their values and end-of-life wishes in a faith setting. Each session prompted participants to reflect on how they would want to live at the end of their lives and what they would want their loved ones to know. This church used TCP's Conversation Starter Kit to lead their sessions.
Though I was new to the team, I understood that only through intimately engaging with our resources would I be able to understand firsthand the depth of the Conversation Project movement. I was eager to take part.
So, why, when I arrived at the first session, were my hands trembling? Why did I have a small lump in my throat threatening to make itself known through a tear? I attended all three sessions and during each one, while my belly reminded me of my deep discomfort, my mind gave no explanation as to why I felt almost offended by the topic we were discussing.
The Reality
Within the first year of joining TCP, mainstream media articles and research papers were published about the astronomically high maternal mortality rates among black women in the United States. As a black woman, I was shaken by these findings but — as I do with most statistical information I read — I internalized it as something abstract. I subconsciously refused to believe that these statistics would ever have anything to do with me or anyone I loved. But then it proved itself to be my family's reality.
Go here to read the rest of this post on The Conversation Project blog.
Naomi Fedna is Project Coordinator for The Conversation Project, an initiative of the Institute for Healthcare Improvement.