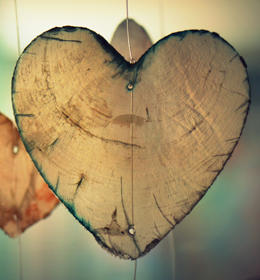 Anticipating and planning for the future is an important way for each of us to engage in healthcare for ourselves, friends and family members. Being self-employed, I'm prompted to plan for the coming year when I choose a health insurance plan, which involves anticipating what my medical needs will be. I've been lucky so far, and not needed much. But recent experience among friends and family members, plus an annual event focused on end-of-life care, serve as reminders that I, too, should expand my planning. Among predictable future health events, death is a reality I mostly avoid thinking about or planning for. Once my estate plan was done, healthcare proxy forms signed and in the file cabinet, I checked them off the list and heaved a sigh of relief.
Referred to as "advance care planning," thinking ahead about what choices we'll make at the end of life is difficult in various ways. It's challenging to confront the reality of death, these important conversations may reveal conflict and past disappointments, and it's hard to anticipate future circumstances and events. Hard but not impossible, and resources and support are available from organizations that have been working on this for more than a decade.
The Conversation Project, the Institute for Healthcare Improvement and an initiative called National Healthcare Decisions Day offer advice, toolkits, and media such as videos, webinars and blog posts to encourage advance care planning. NHDD, which took place earlier this week, serves as a rallying point that in no way implies advance care planning is a one-day project. On the contrary, the movement acknowledges that this kind of planning entails reflection and conversations that take time.
Nathan Kottkamp founded and now chairs NHDD. As a lawyer serving on several hospital ethics committees, Kottkamp saw firsthand the effects on families dealing with uncertainty about their loved ones' desires at the end of life. In 2006, he organized a day dedicated to promoting advance directives statewide in Virginia, which attracted participation from every hospital in the state. The program went national in 2007, with the involvement of millions of citizens –people and healthcare professionals of all kinds – state and local groups, healthcare facilities and national organizations, including the U.S. military.
Ellen Goodman, a Pulitzer Prize-winning columnist for the Boston Globe, and a group of colleagues and professionals in media, religion and medicine started the Conversation Project in 2010. The organization is non-profit, run by Goodman with support from IHI staff members and a board of advisors that includes Liz Walker, Don Berwick and Atul Gawande. The Project's website reports that "More than 340,000 people, from all 50 states and 160+ countries, have downloaded our Conversation Starter Kit, which is available in English, Arabic, French, German, Haitian Creole, Hebrew, Hindi, Japanese, Korean, Chinese, Portuguese, Russian, Spanish, and Vietnamese." The Conversation Project sponsors the NHDD.
Clinical Providers Can Set an Example
Like all of healthcare, advance care planning is a universal need. Many clinical providers, who have a clear professional role in helping patients and families plan for the inevitable, share the same need and hesitation for this kind of planning. Websites for the Conversation Project and NHDD use storytelling to inspire participation, including stories by and for clinicians. One story describes a "lead by example" campaign called "I've Got Mine." The campaign was started by Micki Jackson, who dedicated herself to this work following her husband's death, and has been joined by PeaceHealth, a not-for-profit Catholic health system based in Vancouver, Washington. Leading up to NHDD 2019, photos of physicians, nurses and other employees at PeaceHealth, plus photos of community leaders, holding copies of their personal health directives were on display in the local medical center.
A blog post published prior to NHDD 2015 suggested using the officially designated day as an "excuse" to broach the topic of end-of-life planning with family and staff members. Offering to "let NHDD be the scapegoat" for initiating a discomforting conversation, the post casts NHDD as a catalyst for action. NHDD 2019 may have gone by, but the organizations and individuals involved offer encouragement all year long, especially online, to help each of us engage with others in these challenging and worthwhile conversations.