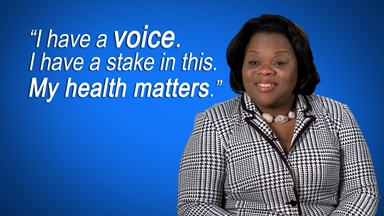 Since joining the EngagingPatients.org team in December 2014, I have been routinely astonished and impressed by the remarkable work being done throughout the country to improve the way patients are engaged in their own healthcare. Your passion and commitment to improving patient outcomes is pervasive and the enthusiasm convey through each project is contagious.
But what I have learned is that the EngagingPatients.org community is so much more than a blog. This is a community of people who want the very best for each patient who receives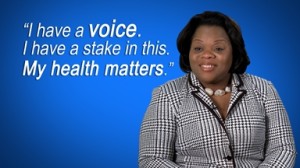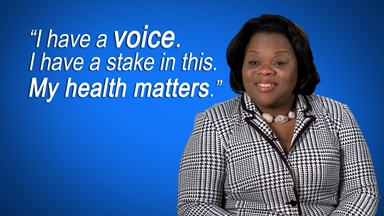 healthcare. It is a group of people who remembers that at the heart of every patient interaction is someone's mother, father, brother, sister, child or another family member.
This dedication and commitment to improving care was crystallized as we moved through the process of selecting the 2015 John Q. Sherman Award for Patient Engagement winner. While each nomination offered lessons for improving care, our winner and seven finalists showcased unique projects and messages for engaging patients.
Here's a snapshot of What We've Learned from this year's winner and finalists:
Don't take positive patient identification for granted
Our 2015 John Q. Sherman Award winner, the North Shore LIJ Health System's Patient Identification Team focuses on a system-wide approach to standardizing patient identification. They involved patients and families in the process and created multiple tools including Eight Critical Elements for Patient Identification and Eight Patient Rights.
Children's Hospital of Atlanta, Asthma Center of Excellence:
Engage patients on their terms: Where they live, learn & play
CHOA's Asthma Center of Excellence is 97 percent Medicaid and primarily urban, which puts their population at greater risk for poor outcomes. Staff at the Asthma Center of Excellence focus on building relationships with families, addressing barriers, creating regular community outreach and education.
Children's Hospital of Atlanta, The Family Voice:
Ask patients to help other patients
As part of its overall strategy to boost patient engagement, Children's Healthcare of Atlanta launched a Family Mentor Program that partners experienced parents with families of children newly diagnosed. These innovations have led to meaningful changes that improve the patient experience and better engage with the community.
Strong relationships get patients more invested in their care
Cleveland Clinic's Center of Excellence in Healthcare Communication's effort leverages relationship-centered care to engage patients more effectively. Building these relationships can be: Therapeutic for both; foster safety; build loyalty; and grow trust if built with effective strategies. Cleveland Clinic has transformed an amorphous topic–communication skills–and applied a strategy to their entire organization, creating a consistent model and gathering data to demonstrate results.
Contra Costa Regional Medical Center:
Let patients decide who are family and when they may visit
To help patients feel more comfortable, Contra Costa Regional Medical Center let the patient decide who they want to receive information about their care. They also expanded their policy to let those family members visit whenever it is convenient for them and the patient. Working to implement the policy has led to more collaborative projects with patients and family members by having them as active members on improvement teams and on executive teams.
Hospital and Healthsystem Association of Pennsylvania:
Develop sustainable programs to put patients at the center of care
The Hospital and Healthsystem Association of Pennsylvania (HAP) developed a program that established the first state patient/family engagement advisory council; incorporates patient/family engagement in its hospital engagement network contract; developed an electronic tool for hospitals to assess their success; created a guidebook for members; adds patient voices to the HAP Board of Directors; and incorporates patient voices in its website and strategic plan.
Not all patients are created equal
In working to reduce 30-day readmission rates for heart failure patients, Preston Memorial Hospital staff learned that health literacy is an issue for some heart failure patients. Patients couldn't tell for themselves when they were gaining significant amounts of fluid weight that would require treatment. Some patients couldn't afford scales. Others didn't have the ability to see or read the scales. And some weren't able to track their weight. However, their innovative Sunday Shoes Program provides a simple way for patients to tell if they have gained weight–if their best shoes are tighter from one weighing to the next, they need to let their provider know.
Virginia Mason Medical Center:
Ask patients to help design solutions and bust assumptions
Virginia Mason's strategic plan deliberately incorporates patient and family voices. The Virginia Mason approach uses experience-based design methods to understand emotional experiences and touch points of patients and families; embeds patient-family partners in improvement work; and integrates their voices into improvement methodology: the Virginia Mason Production System.
Continuing the Pursuit of Excellence
The John Q. Sherman Award for Excellence in Patient Engagement was created in 2014 to shine a spotlight on the innovative programs and people that are improving care and outcomes through patient and family engagement. The honor–conferred annually by Standard Register Healthcare and the National Patient Safety Foundation's Lucian Leape Institute–was created by the EngagingPatients.org community.
As we look to 2016, it's my hope that we will continue to grow the EngagingPatients.org community with new voices. I encourage each of you begin considering now projects that you will enter in the 2016 John Q. Sherman Award for Patient Engagement competition.
Mark your calendars: Award nominations open on January 21, 2016!