In a previous blog post on EngagingPatients.org, Pamela Greenhouse talked about how to engage patients using the six-step Patient and Family Centered Care Methodology and Practice (PFCC M/P). Now and over the next several months, PFCC Champions will share their real-world stories of applying the PFCC M/P and how their efforts have changed care delivery.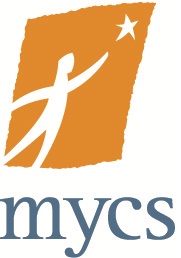 Mon-Yough Community Services (MYCS) is a nonprofit, community mental health center serving McKeesport, PA and our surrounding communities. Since our inception in 1969, we have been providing assessment and treatment for people who face mental and intellectual health challenges. In 2012, we sought to enhance our Outpatient Services by adopting the PFCC Methodology and Practice to redesign our Admission process.
Step 1: Define the Care Experience for Improvement
The MYCS Admission process begins with the first call to schedule an appointment and ends at the first therapy appointment that generates a treatment plan. An individual may be ambivalent about treatment or may feel a strong sense of urgency, and multiple steps in the Admission process can unnecessarily delay the start of treatment.
Step 2: Create The PFCC Guiding Council
We created a small PFCC Guiding Council to guide and support our PFCC initiative and help break down barriers to solutions as they arise. The Council at MYCS includes the Health Center's Executive Director, Director of Finance, and Director of Clinical and Community Services.
Step 3: Define the Current State through Shadowing
By shadowing individuals through the Admission process at MYCS, we uncovered process redundancies and silos that created problems for those seeking our services. For example, individuals were required to attend two separate information gathering sessions which requested much of the same information. Each appointment was within a separate department which had responsibility for a piece of the Admission process. The plan of care was not initiated until the third session. Opportunities for improvement were identified in four areas: transportation, the environment of care, caregiver communication, and access.
Step 4: Expand the PFCC Guiding Council into a PFCC Working Group
The PFCC Working Group was comprised of those who come in contact with the patient and family at each touchpoint of their care. PFCC Working Groups are permanent and re-shadow periodically over time to continually evaluate the current state. The PFCC Working Group for MYCS included our PFCC Guiding Council members along with front-line and supervisory staff representing behavioral health services, the front desk, therapy, nursing, service coordination, case management, intake, support staff, and rehabilitation services.
Step 5: Create a Shared Vision by Writing the Ideal Story
MYCS' PFCC Working Group developed a shared vision by creating the ideal care story for the clients and families we serve. The ideal story was written from the client/family point of view and covered the time from first phone call through the first therapy appointment; it served to generate MYCS' PFCC Project Teams.
Step 6: Create PFCC Project Teams
PFCC Project Teams close the gaps between the current state identified through shadowing and the ideal story. While PFCC Working Groups are permanent, PFCC Project Teams have beginnings and endings. This table highlights the gaps we uncovered by shadowing at MYCS and the steps taken by our PFCC Project Teams to close them.
PFCC PROJECT TEAM

ACCOMPLISHMENTS

Transportation

Created a transportation resource document, denoting resources paid for by insurance products.

Environment of care

Implemented directional signage.
Organized print material for easy access and readability.
Consolidated programmatic-required postings into a single posting.

Caregiver communication

Created wallet cards with pertinent information, phone numbers and resources.
Revised prompts for newly-installed phone tree, solicited client feedback after a two-week period and revised the phone tree.
Created resource and educational information played in the waiting area.
Created customer service standards applying recovery principles. This will be used in new-hire orientation and performance reviews.

Front Door (Access)

Reduced admission process from three appointments to one.
Revised collection of information so demographic information is gathered by phone prior to appointment.
Shifted initial plan of care to first visit vs. third visit.
Assessed and intervened in first appointment utilization.
Established a standby schedule.
The PFCC Methodology and Practice has been invaluable to MYCS. It has enabled us to expose silos of care, redundant processes and an inefficient workflow that caused delays in treatment. Our staff saw an opportunity to offer clients an initial plan of care and an opportunity to tell their story once and get help. Staff was given a forum to work together to re-design services. Until we observed the entire experience through the eyes of the people we serve, we didn't know what it felt like to navigate the complex processes we had been asking our clients to go through.
Now care is focused on the individual, rather than on processes supporting the structure of the system. We've improved efficiency, outcomes, access, and patient-centeredness, and we've reduced the cost of care. Most importantly, it enables MYCS to provide better care, better counseling and a promise of hope to all of our clients.