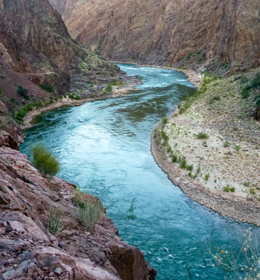 In a conversation with Danny van Leeuwen, Peter Elias, M.D., describes what I would call a "slippery slope" experience that took him from traditional to highly engaged practice 20+ years ago. Inspired by a question from a patient's wife and a suggestion from a colleague, Elias developed a process for immediately sharing clinical notes with patients. Going beyond the process we now call OpenNotes, Dr. Elias began actively including the patient in writing the note soon after he resolved to produce it in real time so that people could leave his office with their notes in hand.
This conversation is the latest episode in van Leeuwen's Health Hats podcast. It centers on fixing documentation errors in electronic health records, but Elias's innovative approach to co-generation of notes was, for me, the main takeaway — a remarkable story of patient engagement.
Elias is a family physician based in central Maine, where he practiced for nearly 40 years prior to retiring in 2015. Elias tells van Leeuwen, "… a transformative thing happened two-thirds of the way through my practicing era."
He goes on to describe a lengthy appointment with a couple who came to discuss the husband's new and complicated diagnosis. After laying out a plan to see multiple specialists, Elias urged them not to depend on our healthcare system's notoriously fractured and inaccurate approach to medical records. Instead, he told them to generate their own medical record by asking for copies of all labs, imaging tests, letters — everything — and keeping them in a binder they should take to all visits. Then came the transformative moment:
My patient's wife smiled at me and nailed me to the wall. She said, how do we get a copy of your note? And until that day, I had never given a patient a copy of their note that I could recall. So that night, when I was doing their note, I had a somewhat different mindset. I was doing the note, knowing I would give it to them the next day. And I realized that my usual phrasing was how I usually made the note. It was my note about my visit. It was entirely my perspective on the interaction, and to the extent that a patient appeared in the note, it was always third person. The patient says, the patient denies, and the patient exhibits – all these medical phrases that clinicians are fine with. And I was uncomfortable with that. And I wrote that note differently. I used "we" a lot. "We decided to do this," "We decided this was important," and that felt different. I thought about that and said, okay, I'm going to try to write my notes as if the patient is going to look at them.
The next step on the slippery slope came when a nurse working with Elias suggested that he make sharing clinical notes routine, not an exception. Elias says that suggestion "kind of tipped me over the edge."
Once he decided to share notes with all patients, he had to change his workflow. It took some time to create a workable system, but within a year, all patients left Elias's office after a visit with their note in hand. Furthermore, they had contributed to it. He explains that the practical reality of documenting visits in real time led him to ask patients for help:
I had to…document during the visit and still maintain contact with them. I didn't feel comfortable turning away from the patient and typing and then turning back to the patient and then turning away, turning back. So, I had the patient sitting next to me and said, "Okay, let's document today's visit together. They saw what I typed, and I could check with them. That meant I had to say out loud what I was typing, which meant that I explained a boatload more stuff to the patient that I might not otherwise.
For more about how this experience transformed Elias's approach to patient engagement, please listen to the full episode. Van Leeuwen points out that co-generating the note in this way prevents misunderstandings and errors that would otherwise be difficult to catch and repair, with examples from his own experience as a highly engaged patient with multiple sclerosis.
Elias describes subtle and profound changes that resulted from approaching the note as a shared product:
Another thing I learned was that the challenging conversations about abuse or drug abuse, domestic abuse and unsafe environments were more effortless. I thought they'd be harder, but they were easier because [when] it came up, I would pause. And I'd say [to] the patient, "This will be a little hard to write about. So how are we going to write this in a way that both of us understand it and are comfortable with what's written down?"
That was years before the first OpenNotes pilot program in 2012. It's a credit to Elias's openness and the trust he was able to create with his patients. I'm also impressed that the healthcare system was able to accommodate this kind of innovation and wonder how many practices would be able to be similarly creative today.
Further readings
Accessing OpenNotes to Improve Patient Safety and Reduce Disparities
On November 2, Patients Gain New Access to Personal Health Information