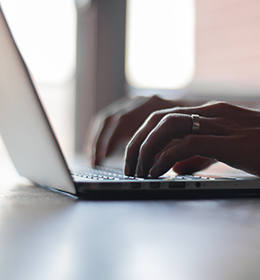 The new year often inspires top-10 lists of past accomplishments or goals for the coming year. Looking back at published literature on the topic of patient engagement in 2018, I see too many to review comprehensively and too much variation to allow a few – or ten – to pop up as the "best." It's encouraging to see so much activity and interest, even if patient engagement is occasionally a buzzword, used loosely to attract attention and approval.
Based on informal review, I offer a brief list of publications (ironically, not including blog posts) from 2018 that stand out for me in some way – a unique perspective, comprehensive approach, or an unusually satisfying reading experience. The following are worth your time, especially if you missed them the first time around. All are available through open access, which I decided would be a requirement for inclusion on the list.
Shortly before this post went live, the Agency for Healthcare Research and Quality (AHRQ) published an updated Perspective titled "Patient Engagement in Safety," which also reviews literature published in 2018. There is some overlap with my list below and further suggestions for articles covering the effectiveness of patients as reporters of safety events and growing awareness that safety hazards subject patients to psychological harm.
Using our comments feature, please let me know what you think and add your own favorites.
OpenNotes, a program that gives patients access to their physician's notes soon after office visits, is now eight years old and continues to grow. Dr. Bell is the director of patient safety and discovery at OpenNotes. In conversation with Robert Wachter, MD, she describes how her work in patient safety led her to work on OpenNotes and the importance of avoiding assumptions as providers and organizations try to improve patient engagement:
 We're trying to understand what patient engagement means to patients. If we apply that principle of looking through the patients' eyes to design a health care system that they can co well in, we could improve health outcomes and ideally make things more efficient for clinicians.
In 2014, the OpenNotes Collaborative won a Sherman Award for Excellence in Patient Engagement.
The clear purpose of this guide to patient engagement from AHRQ is "to help primary care practices partner with patients and their families to improve patient safety." It is a comprehensive resource and step-by-step implementation guide to addressing safety risks in outpatient settings. The guide provides good background and direction for managing various clinical scenarios, including safe medication use, accurate ongoing treatment, and effective transitions between settings of care, where engaged patients and families can significantly improve the safety of care. A summary of research done in preparation for the final report is also available and provides a cogent snapshot of current issues in the safety of outpatient care.
Mobile apps have transformed how consumers and patients engage with health-related activities and medical processes, including diagnosis. This growing trend is very new, evolving and in need of structured feedback and validation. The authors of this study reviewed the peer-reviewed and gray literature from 2014 through June 2017 to assess the effectiveness of direct-to-consumer interactive apps designed to aid in diagnosis. They found that…
Overall, the current evidence base…is sparse in scope, uneven in the information provided and inconclusive with respect to safety and effectiveness, with no studies of clinical risks and benefits involving real-world consumer use.
The article includes recommendations for further research and improved policy and practice.
The last two articles appear in a special thematic issue of Health Affairs focused on patient safety (including patient engagement), which is worthy of mention in its own right as an important publication in 2018. The following two articles are notable for advancing research and understanding of the role of patient engagement.
The authors of this study reviewed literature published in the past 10 years, looking for research into the effect of patient engagement on safety, with an emphasis on evidence-based strategies for improvement. The article serves as an update to a similar study performed in 2010. The authors found there has been an "explosion of research" into the effect of patient engagement on safety. The focus of the research, however, is so widely scattered across specific diseases and disciplines, it is difficult to generalize the findings and identify best practices.
The authors also found that most research is limited to the role of the engaged patient, to the exclusion of other care team members. The author recommend that research also focus on the engagement of other members of the care team, "including family caregivers, home health aides, pharmacists and nurses." The article encompasses both a broad, high-level scan of the issues and specific patient-level strategies that have been shown to improve safety. It also demonstrates the challenge of defining, measuring and evaluating the effect of engagement on outcomes, a step that must be taken as the trend matures.
This examination of diagnostic error is based on patient- and family-reported error narratives collected in a digital database over a period of six years. The authors analyze what can be learned about diagnostic error from the reports themselves as well as the reporting process and demographics of the participants. This article was the subject of an Engaging Patients blog post in November.