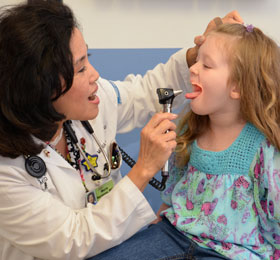 Happy New Year! As you are reflecting on your patient engagement accomplishments from 2018, please consider taking a few moments to nominate yourself, a colleague or other outstanding program or project for the 2019 Sherman Award for Excellence in Patient Engagement for 2019 Sherman Citation for Excellence in Pediatric Patient Engagement.
Nominations for the 2019 Sherman Award will open on Thursday, Jan. 24.The award, which is presented by EngagingPatients.org is sponsored by Taylor Healthcare and the Institute for Healthcare Improvement's Lucian Leape Institute, recognizes the best programs and projects in patient and family engagement. Self-nominations are accepted and previous nominees are encouraged to submit updated work. Nominations will close on Friday, March 8.
Previous winners of the Sherman Award epitomize the best in patient and family engagement from throughout the world. They include: OpenNotes, Northwell Health (previously North Shore LIJ), Iora Health, the Children's Hospital of Philadelphia, Holland Bloorview Kids Rehabilitation Hospital, MedStar Health's Sepsis Collaborative and Memorial Rehabilitation Institute.
Last year, the Sherman Award's independent judging panel established the Sherman Citation for Outstanding Pediatric Patient Engagement. The 2018 citation was awarded to Dayton Children's Hospital. Children's hospitals are special places and require special approaches to engaging patients and families in care. The Sherman Citation showcases the unique and special work being done in pediatrics.
A representative from each winning organization will receive an all-expenses paid trip to the IHI Annual Patient Safety Congress May 15-17 in Houston, Tex. including Congress registration. Additionally, winners and finalists will have the opportunity to share their success on EngagingPatients.org and to have their programs promoted throughout the year in the media and on the website.
To learn more about the Sherman Award, please visit our Nominee Archives. Contact Arundi Venkayya, award administrator, at Arundi.venkayya@taylorcommunications.comwith questions.