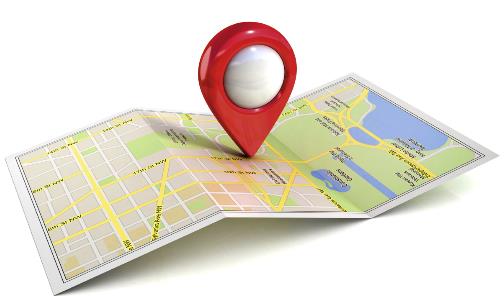 Healthcare used to be a paternal system where decisions were made for us as patients, not with us or by us. Now, we are transitioning to a system that centers around patients to deliver care and value to the patient in partnership. Patients are asked to be better, more active consumers in their care and hold a greater share of their care costs. But, I believe that providers still have a long way still to go to be authentically and consistently patient-centric and be partners with patients structurally and culturally committed to engaging us in our care.
A Journey Without a Map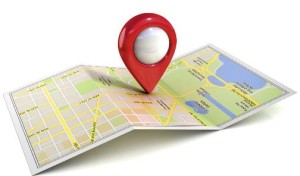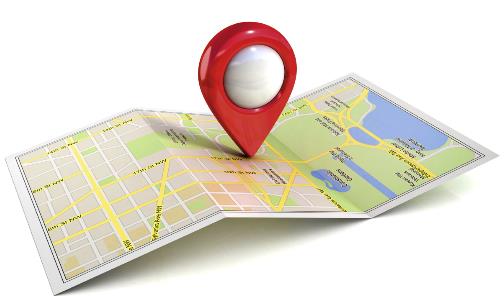 It is hard for providers to know where to go on their journey to better engage patients if there is no industry standard for patient engagement. I believe it is time for healthcare leaders to establish a standard for patient engagement in the industry. And hold our institutions accountable to that standard. Right now, if you look across the spectrum of what is called 'Patient Engagement,' there is an enormous of variation of activities across what different institutions are doing for patient engagement:
Some hospitals have a patient and family advisory council and have patients on the quality committee or the board of directors, but many hospitals do not have a formal way to see and hear patient perspectives.
Some hospitals have patient-centered metrics to compensate their leadership team on more than just financial profit, but many do not.
Some hospitals go to great lengths to engage patients in their individual care plan with bedside rounds, language programs and patient-driven access to rapid response programs if they have concerns about their care.
Some hospitals have worked extensively to make it easier for patients to access records real-time during their care.
A few hospitals actually involve patients with open and transparent communication after harm events, though most hospitals still disengage patients when harm events happen and transfer communication over to legal departments.
There are so many things in the individual and institutional levels that are called 'patient engagement.' Any organization can call itself engaged if they do some smattering of those activities. But we still lack clarity of what a comprehensive patient engagement program should consist of at a minimum!
The Genesis of Problems
Variation is the genesis of too many problems in healthcare already. That same lack of definition of a standard for patient engagement and ensuing variation is harmful because it leads both patients and their caregivers and hospitals to believe their engagement activities are on the right path. Checklists and standards of care have become part of the common practice of healthcare and second nature in our medical quality vernacular. Why should we hold our patient engagement commitment to any less of a standard? But we do.
A Checklist for Patient Engagement
Just as hospitals have a checklist for central line infections or a standard of care for vaginal birth after cesarean, hospital leaders should have available to them a minimum checklist for a patient engagement program! Hospitals should be accountable to the quality committee and the board for complying with the 'patient engagement standard of care'. We should celebrate those hospitals that are truly centered around patients and engaging them in their care in all the key ways, including after harm. We should help provide a path for compliance and improvement to the hospitals who are not meeting the minimum standard of engagement to offer patient-centered care.
A Holistic Promise to Patients
Setting a standard for patient engagement will complement the standards that healthcare has set for safety and quality so that we can begin to offer a holistic promise to patients – we will keep them safe, offer quality care and involve and partner with them in that care. I recently had a great conversation about setting a patient engagement standard with the Michigan Health Association and Keystone Center and proposed looking at a patient engagement standard in three ways:
1. Patient Engagement for Individual Care
I believe that the minimum standard for Patient Engagement for Individual Care should include easy and open access to medical records (i.e., open notes or access within 24 hours), shared decision making, bedside rounds, language support, informed consent that is learning dialogue and not a legal process, regular family access to visitors and strategies to build literacy for health condition management. Does your hospital meet this standard for Patient Engagement for Individual Care?
Health literacy in our individual care must include access to both quality of care and clinical outcomes. In healthcare, we usually share with patients understanding of the condition or diagnosis but rarely offer patients a comparative assessment of how our hospital or our team performs relative to others in the industry for healing or outcomes care for a condition. I strongly believe that patient engagement must hinge on transparency of full outcome information and the variation across outcomes to allow patients to make informed decisions.
2. Patient Engagement in Hospital Decision Making
I believe the minimum standard for Patient Engagement for Hospital Decision Making should include voting patient representatives the Quality committee of the board. Hospitals that are patient-centered also should have compensation and performance metrics that are balanced to focus on the patient engagement, safety and employee engagement and safety – not just on financials. Lastly, hospitals should have a patient and family advisory council to access input in key decisions at the facility. Does your hospital meet this standard for Patient Engagement in Hospital Decision Making?
3. Patient Engagement after Harm Events
I believe the minimum standard for Patient Engagement after Harm Events should include patient transparency about harm and input into the learning and improvement process that occurs after the harm event. Yet, most hospitals still disengage patients after harm events. In addition, hospitals should have a process to regularly involve the quality committee in review of serious events and general review of incident reporting and grievances to make sure patients are being heard and engaged both when we care for them well and when we fall short of their expectations. Does your hospital meet this standard for Patient Engagement after Harm?
Hospitals often cherry-pick some of the elements but do not do all of them, instead engaging patients selectively, not comprehensively. Selective engagement is not what I am hoping for in my healthcare and, I'm guessing, neither are you.
Views from the Bedside and Board Room
I have viewed the lens of patient engagement from bedside to boardroom. I struggled and continue to work to navigate my medically complex son through multiple hospital systems over the last decade, usually working with really committed teams of people but occasionally running into frustrating barriers and limited access to information. I have also viewed patient engagement from the boardroom as I sat on the board of directors of two major hospital systems and became very involved nationally in safety and quality. Boards want a standard from which to be able to assess their hospital's engagement for patients but we do not currently have a consistent standard to incorporate into the board's dashboard for governance.
Setting a Standard of Engaged Care
I think it is time for patients and healthcare leaders to come together to define a standard for what patient engagement program should look like at a minimum. That standard must include three elements – individual care, institutional oversight and harm events. Let's reduce the variation in how hospitals engage patients on each of those levels. Let's raise the bar so that when each of us puts on the gown and is admitted, we are confident that we will be receive the kind of involved and transparent care that we all hope to have and that providers hope to give to each patient.
Striving for the 'Trifecta'
Engaged patient care – it's time to define and set a standard and expectation for delivering on the three components of engaged patient care.