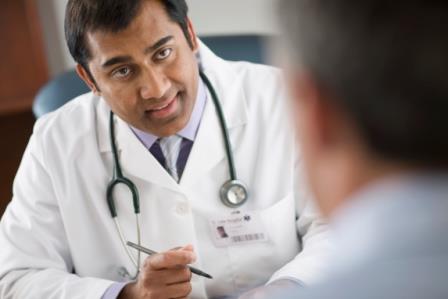 My surgeon and I are discussing his planned use of sutures. He is standing, leaning against a wall. I am opposite him, lying on a gurney in a hospital gown, the IV taped to my hand dripping antibiotics as the clock ticks down to when I'll be wheeled into the operating room. This may not be the ideal setting for shared decision-making.
Confronting Reality
Like most of us who spend our professional life in health care, I try to avoid the actual medical care system as much as possible. However, when a bulge in my abdomen grows to the size of a tennis ball and the discomfort increases, I'm forced to confront the reality of a painful inguinal hernia.
Unfortunately, no medical website suggests "ignore it and it will disappear." Indeed, www.MayoClinic.org (after explaining that an inguinal hernia occurs when part of the abdominal cavity or intestine pokes through a weak part of the abdominal muscles,) advises that "it doesn't get better or go away on its own…and it can lead to life-threatening complications." So much for "watchful waiting."
Becoming an Empowered Patient
My primary care physician confirms the hernia diagnosis. Now's the chance for me to be an empowered patient!
That's the theory. By the end of my surgical experience, though, I find myself thinking of the Serenity Prayer you see in office cubicles populated by semi-powerless mid-level managers and secretaries. "God, grant me the serenity to accept the things I cannot change, the courage to change the things I can and the wisdom to know the difference."
As important as patient preferences may be, I start to find a long list of factors I can't and maybe shouldn't try to control. Prime among them is something obscure which turns out not to be: the surgeon's choice of surgical mesh and adhesion method. Even those areas where I should have choice in theory may not work out that way in practice.
The Matter of Choice
To begin with, there's little reliable public information anywhere on individual surgeons or procedures. In this case, my high-deductible plan also restricts me to just one health care system. So I ask my primary care doctor to recommend a surgeon, and, when he is unavailable, I make my first empowered decision. I choose that surgeon's partner, knowing that each reviews the other's work, rather than selecting an unknown closer to where I live. Caution trumps convenience
When I meet my surgeon, all the signs are positive. He explains the procedure clearly. In answer to my questions, he talks about his high volume, minimal rate of complications or infections and his privileges at a hospital I know pays close attention to patient safety. Even better, the surgeon is compiling a database on patient functional status pre- and post-surgery under a grant from the Patient-Centered Outcomes Research Institute.
Since I've got a restricted network, I'm not going to be doing any price shopping. (After the procedure, I may try to bargain with the health system's Accounts Receivable office.) For practical purposes, my "consumer-driven" plan's high deductible is simply dressed-up cost-shifting.
A Clinical Trial
Almost as an afterthought, the surgeon says he's conducting a clinical trial that involves the mesh used in hernia repair. I'm given an informed consent form for the trial, which I don't pay much attention to at the time. Meanwhile, the health system emails me links to go to an online program on hernia repair and anesthesia.
The folksy cartoon-like, narrated videos provided detailed information, albeit in a determinedly reassuring manner. While it was an effective way to engage me, I suspect the engagement that may have been most important to the hospital was the legal record of my informed consent for surgery created every time I clicked "continue."
The video promises that if I type in questions, the doctor will respond; my surgeon never does. The health system that employs the surgeon hasn't actually connected his office to the video, one of the surgeon's nurses tells me when I inquire about getting answers.
What Does the Internet Say?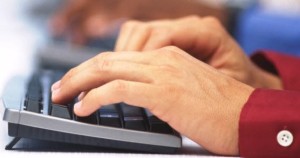 Although I am feeling engaged, empowered and informed, I have neglected the requisite random Googling to discover all that could go wrong. I am scheduled to be in the hospital at 6 am on Monday. On Saturday afternoon, wondering whether I should participate in the mesh clinical trial, I turn to Google and discover that the whole mesh repair thing is much more complicated than it sounds.
An inguinal hernia, recall, is what happens when the intestines poke through a hole in the abdominal muscle. The mesh seals the hole. Sounds simple, but while laparoscopic totally extraperitoneal (TEP) hernia repair has become commonplace, the mesh is still a foreign body. The type of mesh and how it is attached can have long-term implications. Turning toPubMed, I start seeing articles like "testicular functions, chronic groin pain and quality of life" after laparoscopic mesh repair.
I know doctors and patients sometimes have communication problems, but I'm fairly certain that if any doctor or video had mentioned "testicular function" or "chronic groin pain." I would have remembered. Digging deeper into PubMed, I start teaching myself about mesh. Which is what leads to the early-morning conversation with my surgeon right before they roll me into the OR.
Let's Talk About It
Because I am a health services researcher with an adjunct appointment at a medical school, I did not hand my surgeon a printout from WebMD. I have a higher level of "half-knowledge." My printouts consisted of three recent articles from surgical journals on mesh of the type my surgeon was proposing to use. And because my surgeon respected my engagement in my care, he patiently explained the differences between his mesh and the mesh in the articles. He noted how the mesh he used was attached, and, critically for me, what he had seen after monitoring the results of hundreds of procedures with different mesh types by himself and colleagues in that health system. Satisfied, I agreed to be part of the clinical trial.
Engaged, Empowered and Informed
Full disclosure: even after my surgery, I'm still not sure exactly how the surgical details differ among the three arms of the clinical trial involving the mesh. But I do know that all my questions were answered in a way that indicated that my surgeon was fully aware of everything that could go wrong and was committed to minimizing the chances that it would.
Was I engaged, empowered and informed? Absolutely. However, since not having surgery wasn't an option, my eventual shared decision also seemed pretty clear: trust the doctor.