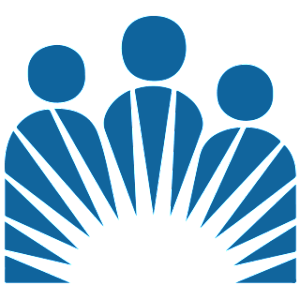 The Southern California Permanente Medical Group designed an on-line application, the Personal Action Plan (oPAP), for patients to be activated in their health. Accessible via a patient portal, this provides up-to-date, specific patient clinical information with specific actions to improve the individuals health. Patients are advised in a personalized way what care they need and how to obtain that care. They are given the tools to take action quickly by themselves and become more self-managing in closing a host of associated care gaps. Their action plan is unique to each person and provides a person-focused form of care information delivery.
Nomination Narrative
The online Personal Action Plan is a patient-facing application on the patient portal (kp.org). It has approximately 890,000 adult patients registered on it and provides HIPPA-compliant information to patients that is refreshed daily. It is designed for patients to proactively take control of their health care and care gaps through:
• Instantly providing straight forward and simple information so they can understand what clinical care gaps they have and how to address them.
• Providing test results and what they mean to them directly.
• Educating them on what their options are for taking action on their health and sharing relevant health topics.
• Allowing them to take action to close a care gap through one of the many resources available
• Connecting then to the kp.org resources that may otherwise be difficult to navigate or locate.
The oPAP strategy from the concept has been to design and built for the patient. Initially the project launched in December 2012 with 7 key health topics:
• Cancer Screening – Breast, Cervical and Colorectal screenings
• Chronic Health Conditions – Diabetes and Asthma
• Heart Health – LDL Cholesterol and Blood Pressure
• Preventive Care – BMI and Tobacco use
• Immunizations – Flu and Pneumococcal
• Medication Adherence
• General Care Guidelines
The next release in November 2013 expanded on these 7 topics and added more detail and education information for members. In addition three new health topics were included:
• Preventive Care – Fasting Blood Sugar
• Heart Health – Cardiovascular risk
• End of life planning – Physician orders for life sustaining treatment (POLST) and Advanced Directives
April 2014 expanded the oPAP to Pediatrics (0-12 yrs), that covered preventive care – growth and development, lead screening, well child visits, vision, and healthy habits. In addition, Obstetrical care was added to include pregnancy labs, pregnancy resources, gestational weight gain, and benefits of breast feeding and general pregnancy care information.
Results
A total of 2,069,112 cases (Female = 50.3%; Mean age = 47 years) were included for analysis. Of these, 104,945 members (5.1%) were OPAP users, 776,672 members (37.5%) were registered on the patient portal, but were non-OPAP users, and 1,187,495 members (57.4%) were not registered on the patient portal .We measure the rate at which gaps in care were addressed within 90 days after patients visited the oPAP and compared this to patients registered on our patient portal who did not visit the oPAP, as well as patients not registered on the patient portal. Adjusting for age, gender, ethnicity, marital status, BMI, smoking status, health insurance type, membership status, length of membership and number of open care gaps, oPAP access was associated with a greater likelihood of care gap closure for most care gap types, though the effect was more pronounced for some gaps than others.
A substantial advantage of oPAP over non-oPAP use or non-registered portal patients appeared in the closure of cancer screening gaps. For mammogram, oPAP users were 23% more likely than non-oPAP registered portal patients to receive a mammogram within 90 days and 600% mores likely as non-registered portal patients to close this gap. Similarly, oPAP users were 45% more likely than non-oPAP portal patients, and over 590% more likely than non-registered portal patients, to get a Pap smear. Finally, compared to non-OPAP registered portal patients, OPAP users were 60% more likely to close their colorectal cancer screening gaps by returning FOBT kits or colonoscopy, and compared to non-registered portal patients, OPAP users were nearly 1000% more likely to receive colorectal cancer screening.