JOHN Q. SHERMAN AWARD
We're shining a spotlight on patientengagement.
Meet the 2016 Winners:
Innovative. Patient and Family- Driven. Inspiring. Transformative.
The EngagingPatients.org community is proud to announce two distinguished winners of the third annual John Q. Sherman Award for Excellence in Patient Engagement:
Iora Health and Children's Hospital of Philadelphia's Buerger Center Design Team.
Drawn from a highly competitive field of participants, the two captured the judges' immediate attention with their end-to-end approach to engaging patients and families in the design and implementation of care initiatives, which served to truly transform the care and have a measureable impact on patient experience and outcomes.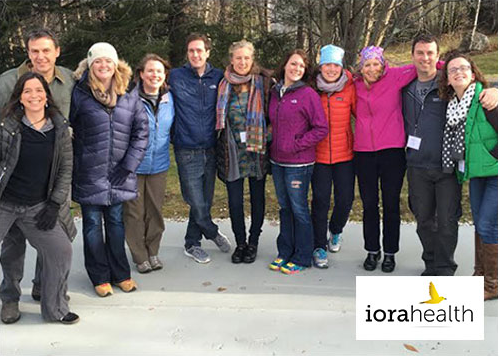 Iora Health
Forward-thinking, Iora Health has flipped primary care on its head, offering a value-based business model that is transforming care through innovative approaches that build patient relationships and trust, and empower patients to better manage their conditions. The success of Iora Health's efforts at Dartmouth College demonstrates this patient-centered approach not only achieves the "Triple Aim" but also offers a gratifying team experience and financial sustainability. It's a model for the future of care that exemplifies excellence in patient engagement. Learn more about their innovative approach to care in Iora's award-winning nomination.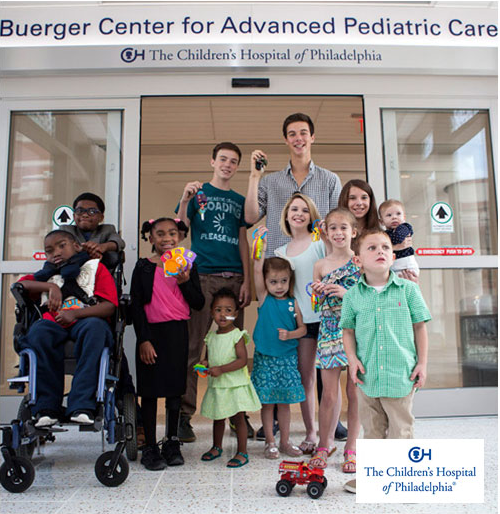 The Children's Hospital of Philadelphia
Buerger Center Design Team
When The Children's Hospital of Philadelphia decided to create a new ambulatory care facility, the Buerger Center for Advanced Pediatric Care, they set a standard for hospitals committed to patient-centered care. Led by their Patient and Family Services Team and Outpatient Clinical Services Leadership, they were determined to create an environment that would address the unique needs of the growing number of children being diagnosed and treated there for Autism.
They realized it could only happen with the active, meaningful involvement of families in the Center's creation from design to completion. And so it was. Through both family and youth advisory councils, their voices were heard, and with the help of on-staff Family Consultants and Ambulatory Services' leadership, communication was maintained and obstacles were overcome. The impact of this family-provider collaboration has been profound, as detailed in their award submission. Take a moment to read it here.
Meet the Finalists
Also, be sure to check out our Three Finalists in this year's competition. We'll be inviting both our winners and finalists to share their stories via our blog over the coming months. The range of their work is amazing and inspiring, offering new insights and ideas for engaging patients and families in the important job of creating better, safer care.