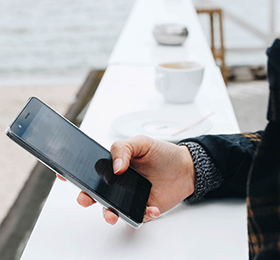 The latest issue of the Patient Experience Journal (PXJ) covers a wide range of topics in articles contributed by authors working in healthcare facilities across the world. While many of the subjects covered are of interest to Engaging Patients readers, one offers an unusual perspective on a notoriously challenging task for provider organizations: implementation of electronic records from the perspective of patient experience.
Vanderbilt University Medical Center implemented a new electronic health record in 2017. Headquartered in Nashville, Tennessee, VUMC is one of the largest academic medical centers in the southeastern United States. The 2017 implementation lived up to its vendor's moniker, "Epic," by virtue of its scale and approach. The new EHR system would in some way impact all of VUMC's 25,000 employees and volunteers, 1,000 resident physicians and fellows, and countless patients and family members across a population that results annually in two million outpatient visits, 65,000 hospital discharges and 100,000 emergency room encounters. Despite the magnitude of those numbers, VUMC planned to go live with EPIC in a one-day "big bang" event.
VUMC was aware that new EHR systems cause problems and stress for patients as well as for clinicians and staff members. In a benchmarking survey of 26 health systems, Press Ganey found that most systems see patient experience scores decline in the quarter preceding go-live and remain low for a full year afterwards. VUMC resolved to minimize the negative impact overall and to shorten the duration of discomfort for patients and families.
Multidisciplinary workgroup looks out for patient and family interests
To anticipate and plan for the needs of patients and families during the implementation, VUMC appointed a multidisciplinary workgroup that included patient and family representatives, in addition to operational leaders, physicians, staff members, and Epic experts. The workgroup also coordinated with VUMC's patient and family advisory councils for planning and feedback.
The workgroup identified aspects of the implementation that would have direct impact on patients and developed both a detailed communication strategy and training for staff members in how to execute that strategy with patients and families.
The article offers many practical details, in step-by-step recommendations based on how they developed and executed their plan. It also reports that although VUMC did see its scores dip prior to go-live, they were able to restore patient experience scores to prior levels in two quarters vs four quarters in the benchmarking survey.
Among the lessons learned, VUMC found the following to be especially meaningful:
Patients asked VUMC to be selective with their instructions: "Only tell us what we need to do, when we need to do it. Do not overwhelm us with a bunch of confusing messaging."
Staff members preferred guidance over "prescriptive scripting" for patient communications. "VUMC employees preferred the freedom to use language that felt natural to them in the moment." VUMC's guidance included recommendations for gestures and other forms of non-verbal communication.
VUMC reinforced its values, expressed in a Credo and a Patient and Family Promise, as it prepared the workforce to support patients and families through implementation, as an 'ongoing reminder for employees to call on their professional self-reflection through the transition."
Rather than ask for forbearance, with a "Pardon our dust" campaign, VUMC chose aspirational, optimistic messages for the implementation period. It launched a messaging campaign, with posters that declared: "The Future of Care is Here! We're upgrading our software to better care for you."
Having been through this exercise for EHR implementation, leaders at VUMC recognize that the lessons learned can be applied to other large-scale changes that are anticipated to have a disruptive effect on all members of the community.