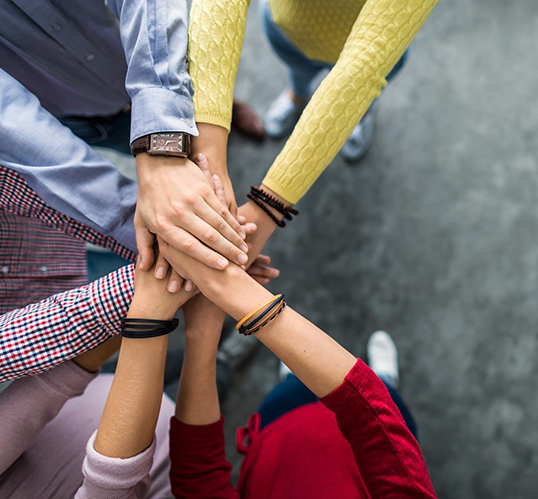 When I was a chief quality and safety officer of a large health system, one of the things that frustrated me was a hesitancy by some in our organization to share bad news, even within our own ranks. If something went wrong in hospital A, it seemed only natural to me to tell our sister hospital B what happened — and what we did to improve — so they could act to mitigate similar risks.
Today, as I visit health care institutions and speak with clinicians and health system leaders throughout the world, I'm encouraged to see that transparency about errors, risk, and harm — as well as best practices — has been increasing. Progress is slow, but where we see it, the benefits often spread to other areas, such as patient and family engagement.
Transparency and patient engagement
In a recent article, members of the IHI/NPSF Lucian Leape Institute, a patient safety think tank operating within the Institute for Healthcare Improvement, took stock of issues central to transforming patient safety. Two ongoing challenges are interconnected: patient and family engagement and greater transparency in health care.
When the word transparency is used in health care it often refers to costs, and certainly more clarity around the costs of care would be welcome. In the safety context, however, we consider transparency in four domains: between patients and clinicians, among clinicians, among organizations, and between organizations and the public.
As we noted in a 2015 report, in addition to being ethically correct, greater transparency can lead to "improved outcomes, fewer errors, more satisfied patients, and lower costs." Here are two examples of progress and ongoing challenges:
Communication and resolution after medical harm
After they've been harmed, patients and families most often want acknowledgment that something went wrong and assurance that care providers will take steps to reduce or eliminate the risk to future patients. Communication and resolution programs (CRPs) are one way to meet these needs and health care experts note that CRPs are on the rise.
CRPs help clinicians acquire the skills needed to apologize to patients and families about adverse events and preventable harm, offer compensation when warranted, and help negotiate a resolution that is acceptable to all parties. While organizations may understandably worry about the financial ramifications of such a practice, research such as this recent study found that being open about adverse events does not lead to worsening liability claims.
Thomas Gallagher, MD, at the University of Washington, has been a leader in helping organizations implement such programs. In an interview last year, he described CRPs as "…first and foremost patient safety programs, and they rely on driving that culture of complete openness, transparency, and learning." Still, he cautions that to be effective, CRPs need to be used consistently. Right now, there is too much variation in their use.
Organizations that want to improve in this area can get free resources from the Agency for Healthcare Research and Quality and others.
Greater transparency about risks and benefits of treatment
Shared decision-making (SDM) is a central part of person-centered care. It can be defined as a way for clinicians and patients to decide on treatment plans together, taking into account current clinical evidence as well as the patient's wishes and goals. Decision aids are available for common procedures and conditions in a variety of formats.
Yet SDM is a lot more complicated than it might sound. A recent survey found positive attitudes among clinicians about SDM — indicating it may someday become the norm — yet it also revealed limited understanding of the tools and practices to support SDM. Moreover, a patient's level of health literacy is a big consideration when utilizing a decision aid.
Are Limits to Transparency Necessary?
Transparency is becoming more common and can benefit patients. Yet, some information may not be easily translated to the general public. Some providers may need limits on transparency to feel comfortable speaking up about harm or errors.
For example, peer review programs analyze care provided, find flaws or omissions, and develop ways to avoid future errors. A degree of confidentiality in peer review is essential to ensure that clinicians honestly and accurately report problems, errors, or adverse events. By doing so, they help their colleagues improve care for all patients.
Likewise, patient safety organizations (PSOs) de-identify data they collect so members can learn from the collective whole. These collaboratives share best practices as well as alerts to risks. Here, too, confidentiality is what allows organizations the freedom to share and learn from each other.
In fact, the rise of PSOs and collaboratives that agree to share outcomes data and not compete on safety is one of the brightest spots in the patient safety journey of the past decade or so. When I think of how far we've come since my time as a chief quality and safety officer, I am encouraged by progress. Yet working on these issues makes me realize how far we still have to go.
IHI/NPSF Lucian Leape Institute members will discuss the complexities involved in patient engagement, transparency, and other themes during a session at the upcoming IHI Forum on Quality Improvement in Health Care.