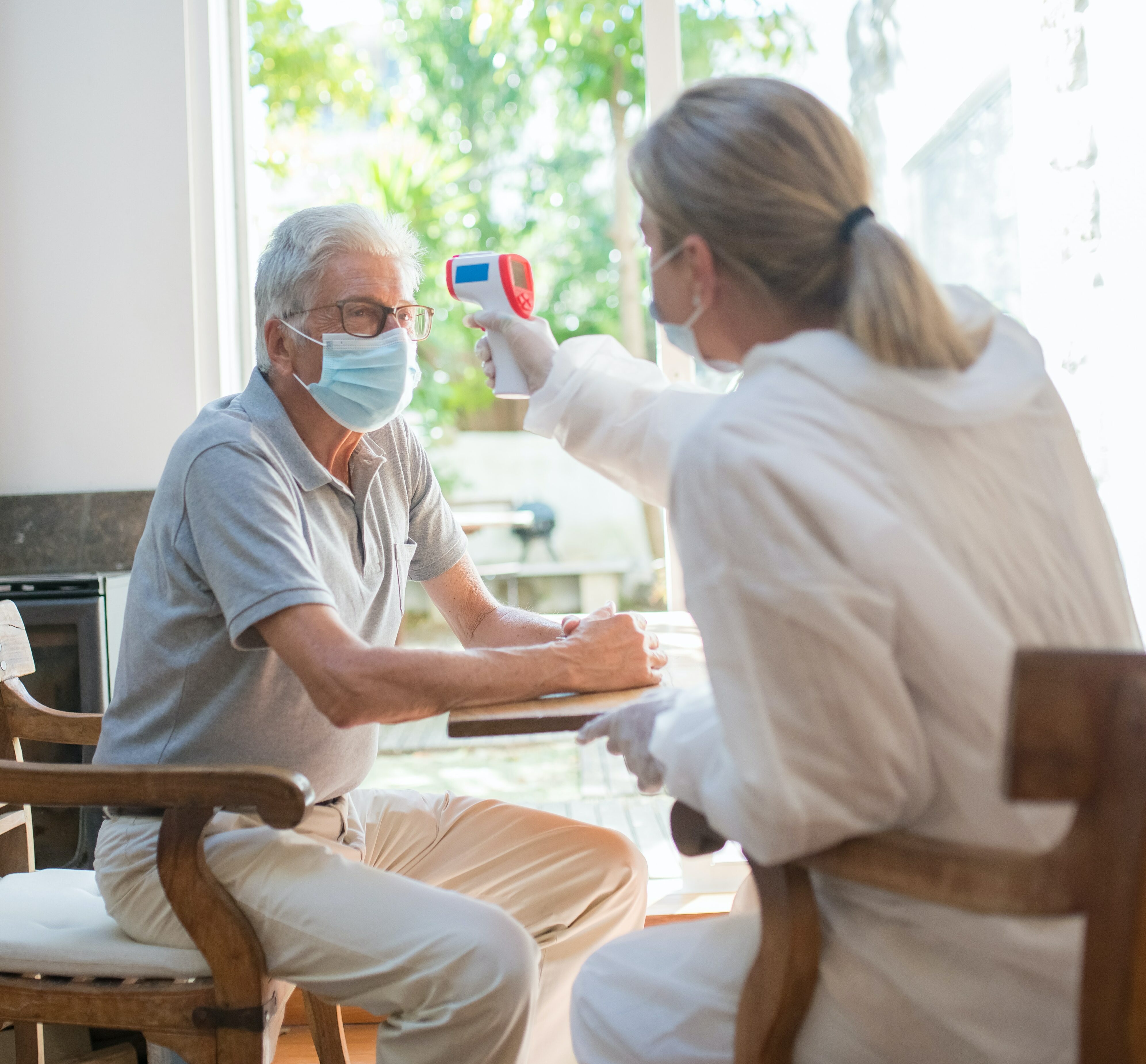 In a JAMA viewpoint essay (open access), Drs. Christine Cassel and Terry Fulmer describe circumstances clinicians should consider when working with older patients, especially when diagnosing new conditions. Many of their recommendations involve specialized knowledge, such as expressions of disease that change in individuals over 65. But overall they urge clinicians to tune in, pay attention and carefully engage with patients and, when appropriate, family members. That approach may be particularly important and pose increasing challenges as patients age, but the general principle of patient-centered care Drs. Cassel and Fulmer describe universally applies to healthcare encounters.
That said, their observations and recommendations in "Achieving Diagnostic Excellence for Older Patients" include the following.
As already mentioned, disease presentation is known to evolve and may manifest differently as patients age. Examples include afebrile infections, lack of pain associated with some conditions and confusion and other forms of cognitive decline related to numerous conditions.
Impaired hearing and cognition are often missed in older patients. Hearing loss is very common — more than half of those over 75 have hearing loss — and often goes undiagnosed and untreated for a variety of reasons. Cognitive impairment can signal many conditions and should be explored with a broad differential diagnosis. For cognition, as well as other mental and physical features, a family caregiver may provide important information and context but should be included only with careful attention to the condition and desires of the patient. "The patient is the major source of information and should be central to the diagnostic interview and evaluation. A skilled clinician will balance the need for respecting the patient's autonomy and gleaning the maximum amount of information from others in the encounter," say the authors.
Many patients become more complex as they age, with multiple conditions, medications and specialists to be considered and managed. Drs. Cassel and Fulmer point out that the commonly endorsed principle of simplicity, "Occam's Razor" may be unreliable with geriatric patients, given their underlying complexity. They offer the following example:
…medication adverse effects, combined with underlying depression worsened by hearing loss, with an afebrile and painless urinary tract infection can lead to cognitive impairment. All these factors must be evaluated and addressed to achieve the goal of improving function and quality of life.
Dismissive stereotypes and assumptions about the experience, abilities and goals of the elderly should, of course, be avoided. Noting that "A personalized approach to setting goals of care is desirable for all patients, and it is especially important for older adults," Drs. Cassel and Fulmer point out that elderly patients may opt for less care in favor of better immediate quality of life. In some cases, that means living with a degree of diagnostic uncertainty, which together with many other aspects of geriatric care, requires good communication and clinicians who are themselves willing to tolerate some uncertainty.
There's much here to learn about caring not just for older patients but for all patients. Everyone deserves to be treated as an individual with specialized experience, strengths, goals and challenges.