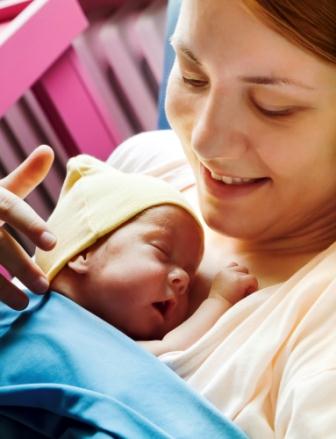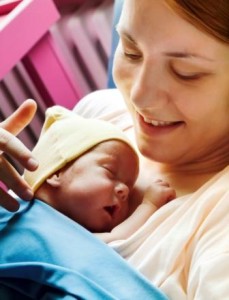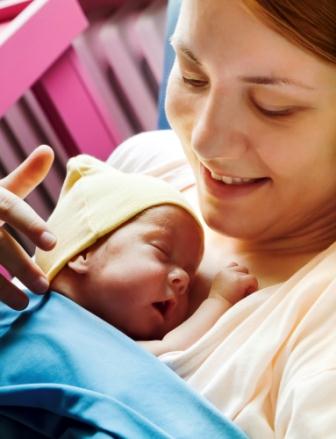 Child birth is a time of joy and excitement for mother and family, but it also can be filled with uncertainty and concern – not just for the first-time parent or mom dealing with an at-risk pregnancy, but for anyone. The question is how can you create the "ideal" care delivery experience for each of them?
In 2013, Magee Womens Hospital of UPMC created the Mother-Baby Patient and Family Centered Care (PFCC) Working Group. Using the simple, six -step PFCC Methodology and Practice for viewing all care as experiences through the eyes of patients and families, we have made numerous improvements to the mother and baby experience.
Understanding the Current State
In order to identify the "current state," the small Mother-Baby PFCC Guiding Council reviewed patient letters, surveys, reports, and HCAHPS Hot Comments. We also Shadowed patients to make real-time, direct observations of every segment of the mother-baby health care journey. Shadowing was performed by student interns as well as by the Guiding Council members themselves: the Executive Director of Women's Health Services, the OB and Newborn Department Director, the Mother-Baby Unit Director two senior nursing clinicians. Shadowing was key to our success, as it is unique in creating an emotional connection with patients and families which, in turn, creates an urgency to drive change among the staff.
Looking at Each Touchpoint
We also used Shadowing to identify all care givers who impact the mothers' and babies' experiences in any way. We invited a representative of each to participate in our Mother-Baby PFCC Working Group:
Guiding Council Members
Physicians and Residents – OB, Pediatrics, Family Practice
Mother-Baby Unit Directors
Birth Center Unit Director
Mother-Baby Nurses, Patient Care Technicians, Unit Clerks
Nursing Educator
Social Work
Outreach Coordinator
Patient Relations Representative
Lactation Consultant
Security – Patient Access
Environmental Services and Transport
Facilities Management
Dietary Staff
Newborn Photographer
The cross-functional and multi-level make-up of our PFCC Working Group was invaluable, helping us to break down the silos inherent in the healthcare setting. It has allowed us to develop into a high performance care team – all focused on the same goal – to provide the finest care experiences for mothers and babies. It also set in motion a true culture change.
Striving for the Ideal
Insights gained from Shadowing allowed the PFCC Working Group to write the "ideal care experience." Our vision encompassed two parts of the mother's care– one focused on creating a nurturing spa-like environment after delivery that combines "four-star service" with compassionate care and embraces the entire family. The second created a vision of the ideal discharge experience that leaves mom feeling pampered, confident and capable of returning home to care for her newborn.
The Ideal Care Experience The Ideal Discharge Experience
With input from patients and families, we then brainstormed ideas for closing the gap between the current state and the ideal. We identified four PFCC projects and selected co-leads for each, and as each project was completed, we moved on to additional PFCC projects. In the first year, we completed projects impacting a broad range of areas:
Standards of behavior and professionalism
Pain management using new patient whiteboards
Meal availability
Patient rounding
Bedside nursing shift report at transfer from Labor & Delivery to the Inpatient Unit
Birth plan
Discharge education classes
Welcome letters and thank you cards
Follow-up phone calls
Visitation management
Cleanliness
Post-partum depression
Anecdotally, we know that our PFCC focus has made a significant difference for mothers and babies, and the care team. Their satisfaction with their experience at Magee is reflected in their comments:
"The nurses were fantastic — they took such good care of me and my baby."

"They respect you, treat you like a person and I [am] grateful."

"I have become accustomed to the quality of care they give– it is an excellent hospital with an excellent staff."

"I keep telling everyone I know that they must go to Magee!"
I'm happy to say that our success is backed up by our HCAHPS scores. They are trending upwards since the inception of the PFCC Mother-Baby Working Group!
PFCC: A Continuous Pursuit
So where do we go from here? We know that while PFCC projects have beginnings and endings, the PFCC Working Group is forever. We plan to re-visit our ideal story, re-visit our future projects list, continue to review our HCAHPS Top Drivers and Hot Comments Reports, re-Shadow periodically over time, and ALWAYS keep the patient and family at the center of everything we do.