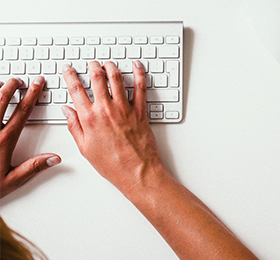 The Patient Experience Journal or PXJ invites authors to submit manuscripts for a special issue devoted to "sustaining a focus on human experience in the face of COVID-19." The issue will be published this summer. Articles submitted for the special issue must be received by June 1, 2020.
PXJ is an open access, peer-reviewed digital journal. Associated with The Beryl Institute, it's goal is to "share ideas and reinforce key concepts that impact the delivery of service, safety and quality and their influence on the experience of patients, residents and families across healthcare settings."
Article types include research, case studies, personal narratives, commentaries and book reviews. Manuscripts are processed as they are received. For more information, please consult the PXJ author guidelines and FAQ. All articles published since the journal was launched in 2014 are available on its website.
Announcing the special issue, editors note that COVID-19 poses new challenges for patients, families, caregivers, healthcare professionals and everyone else, too, as the world adjusts to this new threat. They observe, "The moment in which we find ourselves reinforces more than ever that experience is not about survey scores or satisfaction." This time calls on each of us to reflect on what's most important, extend understanding and compassion to others and help in any way we can.
In an editorial for the current issue, PXJ's founding editor Jason A. Wolff, PhD, CPXP (also president and CEO of The Beryl Institute) highlights the issue's articles and reflects on what has changed or not since the appearance of the novel coronavirus. Although the issue's articles were written pre-SARS-CoV-2, Wolff finds the themes they cover are if anything more relevant and pressing now than before:
…the pieces touch on our need to listen and engage the voices of patients and families and engage them as partners and members of their care teams, the means by which we can and must more effectively gauge and act on patient input and how we engage in a whole team approach to not just ensure effective care, but to how we train professionals as well.
If it is possible to see a silver lining while still dealing with critical problems in this moment, it may be the heightened awareness many share that we're all in this together.