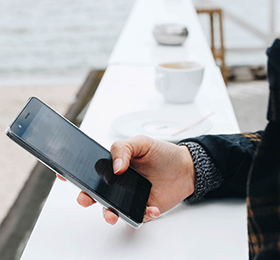 Editor's note: Video and slides for the Town Hall for kidney patients held on May 15 are available on the Betsy Lehman Center website. 
The American Kidney Fund, IPRO and the Betsy Lehman Center for Patient Safety will co-host the first in a series of virtual "Town Hall" meetings for kidney patients at noon to 1 p.m. ET on Friday, May 15, 2020. Presentations will provide information about COVID-19 for dialysis and transplant patients and recommend resources to help them safely continue ongoing care:
What patients need to know about coronavirus
Daniel Weiner, MD, MS
Nephrologist, Tufts Medical Center
Staying safe during treatment
James Reid
Regional Nurse Manager, Dialysis Clinic, Inc.
Mary Jane Bautista-Valerio, RN, BSN, CNN
Home Therapies Manager, REACH Kidney Care Coordinator
A patient's perspective: From peritoneal dialysis to transplant
David P. Walsh, American Kidney Fund Ambassador
Following the presentations, Molly Alawode, director of education at the American Kidney Fund will moderate a question and answer period.
The Town Hall will be hosted on Zoom. For more information, including login information, please visit the Betsy Lehman Center website.
The Engaging Patients blog has published a number of posts focused on individuals with kidney disease who are actively engaged in their own care and helping others do the same:
With the Right Support, Patients Can Benefit From Home Dialysis
An Engaged Patient Takes Control of His CKD Journey
The Good Fight: From Patient to Mentor to Registered Nurse
My Journey With Kidney Failure – From Engaged Patient to Patient Mentor