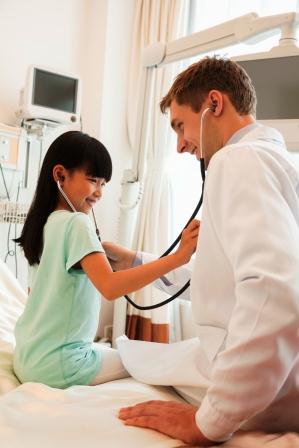 There is a lot of talk in the patient engagement space about helping patients change behaviors to live healthier lives.
But healthcare providers — from hospitals to physicians to staff — could use some behavioral change as well.
That was a constant discussion at the inaugural Modern Healthcare Strategic Marketing Conference held this week in Chicago. I was privileged to be on a panel addressing how healthcare can leverage technology for marketing with Geeta Nayyar, MD, MBA, a rheumatologist and Assistant Clinical Professor of Medicine at Florida International University, and Tony Crimaldi, Mobile Marketing Manager for Cleveland Clinic.
Our task was to address how digital strategies — mobile, apps and web — are used to reach and inform patients, but the conversation quickly pivoted to how we can use technology to engage and empower patients. How can these technologies be disruptive to healthcare? How can we change the behavior of not just our patients, but ourselves so that we are truly focusing on patient-centered issues?
Time for Fun in Healthcare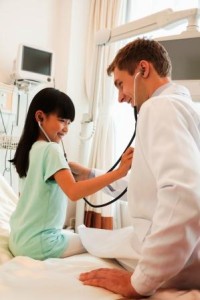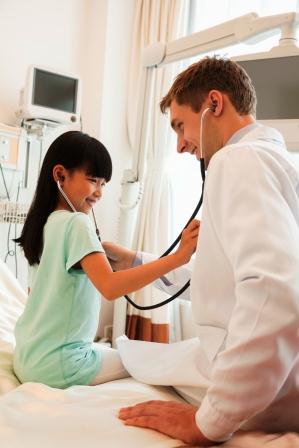 Case in point was how difficult many organizations make interacting with a patient portal. We all acknowledge the importance of security and privacy, but ease of patient access is always the casualty. Dr. Nayyar even stated, "It's time to put some fun back into healthcare."
The idea of "fun" in healthcare, especially for patients who are often frustrated, confused and scared, is thinking different — it's embracing consumerism and ensuring the needs of the patient are the first needs to be met.
Technology in Patient Hands
Another key point came when an audience member asked when we thought the adoption of technology would catch up with the pressing need for improving the health of a population, especially one that doesn't readily have access to technology. Our answer: When health systems stop balking at the seemingly minimal cost of putting technology, sensors and information in the hands of patients. This can be a win/win — patients get access to technology like smartphones that can help in more ways than just their health and health providers can get access to data that can help them take better care of patients.
Right now, health-related technology (such as nutrition apps, fitness trackers and related gadgets) finds its way to those of us who are already relatively healthy, fit and eager to improve our overall health. We need to find ways to get it in the hands of those who find reaching good health is often challenged by their environment, their economic status or their culture.
A Patients-First Perspective
Beyond our panel, the conference was filled with other great examples:
Dignity Health, the health system, formerly known as Catholic Healthcare West, used a patient-first perspective for its rebranding. The rebrand was not just name and logo, it was a way of life. Dignity Health extended this all the way to branded products for all patients — a "Quiet Kit" to allow patients to take control of the noise in their environment and a "Refresh and Relax" kit with all of the items a patient would need upon discharge.
At University of Michigan Health System, they have realized communication is not about telling their story — it is about understanding their patients and telling those stories. The advice from David Brudon, Director of Marketing, "Quit talking about yourself and start talking about the people you take care of."
Boston Children's Hospital knew engagement began at home — with its employees. When it unveiled a new tagline, "Until every child is well," the hospital challenged every employee to complete this sentence: "I will _________ until every child is well." By doing so, they have encouraged staff to see the world through the eyes of their patients and their parents and have seen amazing results in staff and patient satisfaction.
Patient engagement is critically important, but these examples all point to the next step — patient empowerment.
Disruption from Within
Yes, we need to help patients change behaviors to ensure they are living the healthiest lives possible. But disruption must begin from within with changes in our own behavior, as providers and payors, to move away from "showing and telling" to "engaging and listening."
Because when the voice of the patient is the loudest in the room, true transformation in healthcare is possible.
Editor's note: Jim Rattray will deliver the keynote address on the role communication can play in patient engagement and empowerment to the Minnesota Health Strategy and Communications Network's Fall Conference at the Science Museum in St. Paul on November 13. Information is available at http://mhscn.com/2014/07/fall-conference-2014/.