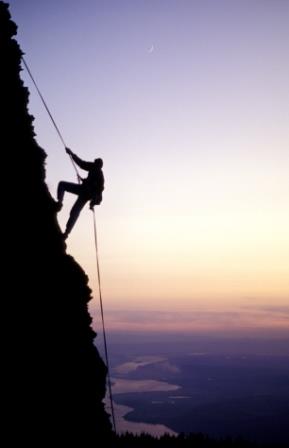 Having recently completed my third year on the judging panel for the John Q. Sherman (JQS) Award for Excellence in Patient Engagement (proffered by EngagingPatients.org in partnership with the National Patient Safety Foundation), it's a great time to reflect on the evolution of patient engagement as evidenced in the nominations.
Since its inception, the JQS Award program has attracted nominations from nearly 100 organizations from the U.S. and Canada as well as U.S. military installations in the U.S. and Japan. From patient and health advocacy groups, to single physician practices and critical access hospitals, all the way to integrated academic health systems, together they provide important insight to what's happening globally with this critical aspect of patient-centered healthcare delivery.
What Is Patient Engagement?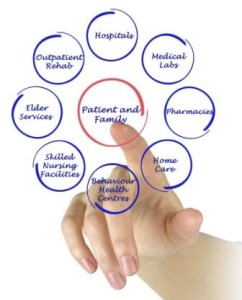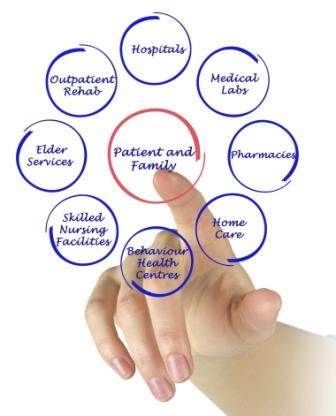 The wide variety in the types of nominations we've received reveals that the definition of 'patient engagement' is extremely broad. Some nominations focus on how health professionals communicate with patients e.g. patient portals or providing patient access to medical records. Some highlight programs aimed at changing patient behaviors for better health outcomes. While other nominations showcase how organizations are involving patients in designing and implementing operational processes and programs. In general, we have seen more and more nominees go from designing 'patient-centered' solutions on their own to involving patients and families in the identification and design of programs up front.
Programs That Really Caught Our Eye
Hospitals are beginning to partner with patients and families by involving them from the start in designing, planning, implementing, and evaluating programs and processes. This year, two nominees went so far as to establish a perpetual feedback loop that is resulting in ongoing iterations. Award Finalist Virginia Mason Medical Center's patient-family partner program systematically embeds volunteers in improvement work to co-design care. Likewise, in its efforts to design its ambulatory center for advanced pediatric care, 2016 Award Winner Children's Hospital of Philadelphia looked to Family Consultants to assure the family voice was not only consistently heard from planning through ribbon cutting, but continues to rely on them be guiding lights for improving the experience of care.
We've also seen that patient engagement projects can be very personal to organizations — targeting a sometimes discrete issue but in a way that can be applied to larger issues. Signature Healthcare Brockton Hospital's COPD program, an award finalist in this year's competition, is a classic example as was Preston Memorial Hospital's "Sunday Shoes" program for CHF patients in 2015.
This year, for the first time we saw a nomination that tied improved patient engagement with improved staff engagement. Unencumbered by constraints of traditional, fee-based, PCP paradigms, 2016 Award Winner Iora Health, has empowered its staff to return "humanity to healthcare" and put the focus on creating a true partnership with patients. The result has been a gratifying experience for both patients and staff.
And even governmental agencies are taking patient engagement seriously. Within the highly regimented military system, the 97th Medical Group at Altus Air Force Base in Oklahoma is working to address patient communications (2016) and the US Air Force's 374th Medical Group in Japan developed an inclusive MRSA prevention process (2015).
What Comes Next?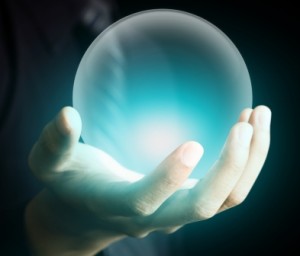 It will be interesting to see over the next few years whether there will be more standardization around the definition of "patient engagement" and the way healthcare professionals pursue it. This may happen as healthcare organizations begin to "catch up" with each other and move past the basics. It may happen as those at the national level who have already set forth definitions of patient engagement reach wider audiences and provide tools for achieving it. Or perhaps instead of standardization, the way we think about patient engagement will continue to evolve as thought leaders and early adopters move ahead of the curve and/or respond to the changing political and financial landscapes of healthcare.
Moving the Needle on Patient Engagement
A few closing thoughts:
Quality improvement per se is not patient engagement unless it is about improving the quality of patient engagement. Quality improvement is essential in transforming care delivery but not all quality improvement is patient engagement.
Institutions are at remarkably varied places on the road of engagement and we respect each in their own space. For some, simply starting a Patient and Family Advisory Council is a courageous first step. For others, patients are on every committee and are welcomed as partners in transforming care delivery. We applaud and encourage every healthcare professional and organization to take the next step, whatever that may be.
There are multiple levels of patient engagement and ultimately all need attention:
At the individual level – involving patients and family in their healthcare, in identifying what matters to them, and in shared decision-making
At the organizational level – improving the design of facilities and everyday processes with a focus on patient experience and engagement
At the global level – improving patient engagement throughout the continuum of care, 'beyond the walls,' and into the community.
At the end of the day, healthcare can never be truly patient-centered without patient engagement. Healthcare must be a partnership between patients, families and providers. I am encouraged and excited by the tremendous will and intention, and the great steps being taken across the country and at every level to move the patient engagement needle.
[Thank you to JQS Patient Engagement Award members of the judging panel: Jim Rattray of the Bennett Group, Dr. Stephen Pratt of Beth Israel Deaconess Medical Center and Linda Kenney of MITSS for their thoughtful contributions to this article.]