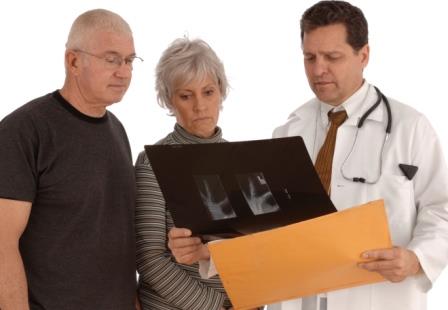 "With all those risks, why would anyone agree to that procedure?" That was the comment that I received from the HIM Director during the presentation of an electronic informed consent tool at a Detroit-area hospital last week. It's a concern that I have heard many times over the years – never from a risk manager – but sometimes from IT staff and once in a while from a physician.
Building Understanding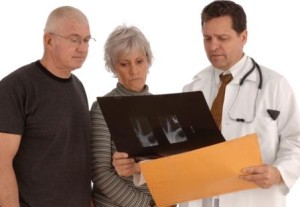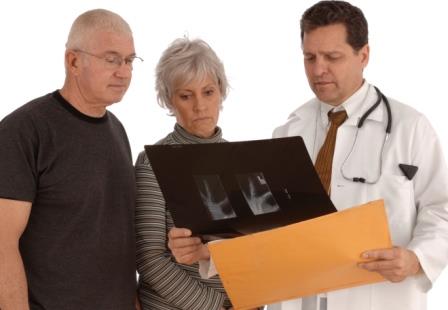 The HIM director had a point – the electronic consent tool being discussed contained a library of over 3,000 procedure-specific consent forms; the overwhelming majority of them listed more risks than benefits. The concern expressed by the HIM director should be foundational to our reflections during Shared Decision-Making Month. Might patients choose either less complex or less invasive treatments (or no procedure at all), if they fully comprehend the risks and possible complications of contemplated procedures? Providers are well aware of their responsibility to provide patients with sufficient information to make complex decisions about treatment alternatives. Nonetheless, the lack of comprehensive educational materials, time constraints and competing economic imperatives combine to present a considerable challenge to providers in their efforts to guide patients in evaluating and understanding the implications of treatment choices.
Case in Point
A poignant example of this challenge was shared earlier in March at the Lown Institute Annual Conference by James Rickert, MD, of The Society for Patient Centered Orthopedic Surgery. Dr. Rickert described a patient with a severely arthritic knee who asked for another arthroscopic procedure similar to the one that Dr. Rickert had successfully performed 20 years earlier. Dr. Rickert explained that there would be no benefit and that the risks were many. The patient went to another orthopedic surgeon and had the procedure performed. The second surgeon estimated that the worst outcome was no improvement, and at a minimum, the patient would believe that everything possible had been attempted. Unfortunately, the patient developed a deep vein thrombosis that turned into a pulmonary embolism. The patient was dead two days later.
A Time for Introspection
In the above example, an attempt was made to explain all of the relevant risks of a procedure to a patient, however, that may not always be the case. A study in the March issue of JAMA Internal Medicine analyzed online ads placed by 262 hospitals for transaortic valve replacement (TAVR). All but one of the hospitals listed at least one benefit of the procedure. However, only 26 percent of the hospitals listed one or more risks associated with TAVR.
The consequence of emphasizing benefits over risks can result in inaccurate perceptions of treatment benefits. For example, a 2014 study analyzed the perceptions of 991 patients about the purported benefits of percutaneous coronary intervention (PCI). The researchers found that 90 percent of patients believed the procedure would extend life and 88 percent believed that PCI would prevent future heart attacks in spite of significant clinical evidence to the contrary.
Facilitating Informed Choice
So what are the best practices for ensuring an effective shared decision-making process? In addition to confirming that patients understand all of the potential risks and complications associated with a planned procedure, as well as the viable alternative treatments (including the option of no treatment), a recent HealthLeaders Media report pointed to several other key pieces of information that are essential to informed choice. Harlan Krumholz, MD, SM, director of the Center for Outcome Research and Evaluation at Yale University School of Medicine, told attendees at the Lown Institute Conference that patients should also be informed of:
The provider's skill level and experience

Outcomes statistics for the provider
Outcomes statistics for the facility (and those of alternative facilities)
The patient's out-of-pocket costs for the procedure
At first-glance, the prospects for dramatically changing the shared decision-making process with a goal of ensuring a comprehensive, thoughtful evaluation of all practical alternatives as outlined above, might suggest a slow adoption curve. Fortunately, the economics of healthcare are becoming increasing supportive of this environment as the nation moves from fee-for-service to value- and quality-based payment models. Emerging reimbursement models reward providers and organizations, not for providing the most technologically current (and often the most expensive treatments), but for supplying treatments that meet the patient's frequently modest objectives and which best balance risks against benefits.
A Collective Effort to Improve Patient Participation
To further accelerate this trend, Health and Human Services Secretary Sylvia Burwell announced on January 26 a goal of tying 50 percent of Medicare payments to value-based models, such as ACOs, by the end of 2018. It will require a collective effort improve patient participation in their healthcare decisions. Encouragingly, Secretary Burwell noted, "Whether you are a patient, a provider, a business, a health plan, or a taxpayer, it is in our common interest to build a health care system that delivers better care, spends health care dollars more wisely and results in healthier people."