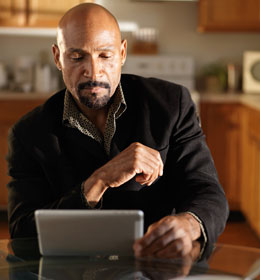 Being able to contribute patient-generated health data to one's own personal health history has been the holy grail for many engaged patients. Knowing that ongoing data can support healthy habits and treatment of many conditions inspires many patients and family caregivers to keep records manually or, increasingly, with the aid of user-friendly devices.
It may be difficult, however, to find a provider who has the patience and bandwidth to work with patients' self-generated data. It's even more difficult to find a physician practice that is willing and able to incorporate that data into patients' electronic health records. A recent report from the Agency for Healthcare Research and Quality is a welcome sign of progress.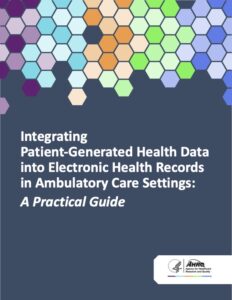 Late last year, AHRQ published a comprehensive guide to incorporating patient-generated health data (PGHD) into electronic records. Designed for ambulatory care settings of all types—offices of physicians and other health professionals, outpatient departments, community health centers, ambulatory surgical centers, urgent care clinics and specialty clinics—the guide provides background, use cases and practical advice for practices partnering with patients as they address this task.
The guide addresses key topics on implementation and use of PGHD:
Integrating PGHD to promote access to care and address disparities in health and health outcomes.
Considering and addressing differences in health literacy among patients.
Ensuring data are used and protected in appropriate ways.
Developing systems that are compliant with any federal, state or local requirements.
Evaluating the costs of implementing a PGHD program.
In addition to the guide, AHRQ provides an "environmental scan" of published literature, reports, white papers, surveys, interviews and more, representing current knowledge about sharing and integrating PGHD. The environmental scan and guide incorporate experience gained during the coronavirus pandemic, including greatly increased use of telehealth, which can promote the relevance of PGHD.
The scan notes, "Given that few studies have been published on the topic of PGHD integration, much work remains to be done." While that is certainly true, the scan and guide from AHRQ are valuable steps forward.