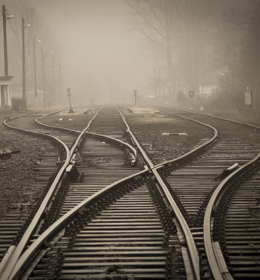 Patient engagement has taken a hit from the novel coronavirus outbreak. Since early March when "lockdown" upended normal life across the country, many patients have disengaged from healthcare—missed care they needed either because appointments had been cancelled or because they felt the risk of catching COVID-19 outweighed the risk of delayed care. Even highly activated patients have been avoiding care while hunkered down at home, hoping to wait out the pandemic storm.
In a national poll conducted May 13 – 18, the Kaiser Family Foundation found that 48% of adults say the coronavirus pandemic caused them or a family member to skip or delay medical care. And two of eight categories of diagnostic error in a new typology relate to "collateral" effects of the pandemic.  Acute collateral harm refers to patients who did not seek care for a new condition, such as heart attack or stroke, and chronic collateral harm refers to those who cancelled or delayed ambulatory visits for monitoring or screening.
COVID-19 has also disrupted family engagement. Family members, not allowed to visit hospital patients or residents in long term care in person, have had to make-do with telephone and app-enabled video for even the most intimate and consequential discussions with patients and caregivers. Many health systems and individuals have been creative and generous in making it possible for family members to engage, but lack of contact remains a problem.
The combined effect of news reports about hospitals overwhelmed by a surge of COVID-19 patients, cancellation of non-emergent hospital procedures, closure of physician and other outpatient offices, and exhortations to "stay home," has resulted in many patients skipping scheduled medical appointments and avoiding care for new, acute conditions. Telemedicine has risen to the occasion, offering a way for clinicians to fill the gap in care for many patients. Some patients, in fact, are finding telemedicine is a better way to engage with clinicians and hope that the new processes will continue after the immediate crisis is past. Although we may be in a period of transition to greater engagement, at the moment some patients are likely falling between the cracks.
Although states are gradually beginning to allow "non-essential" businesses, including medical services, to reopen, it remains to be seen how patients, reluctant to put themselves at risk of catching COVID-19, will react. Decisions about reopening are local and likely to take some time, but most providers are beginning to think about how and when to schedule or reschedule appointments. And many hospitals are encouraging patients with acute problems to come to emergency departments, which have seen dramatic declines in volume, and to come promptly.
Interviews Point the Way
In a recently published article, Adventist Health Lodi Memorial (LMH), a 150-bed community hospital in California's Central Valley, describes how it approached engaging with patients who avoided care during the coronavirus outbreak and with the community at large. Based on data showing usage of its emergency care services, LMH estimated that volume fell by half when shelter-in-place was announced for the local area in mid-March. After implementing changes designed to help patients feel safe, such as segregated waiting and treatment areas for COVID and non-COVID patients (beginning on April 17), LMH reports that the number of emergency patients rose to 70% of expected volume and remained stable through late April.
The changes were developed by a large, multidisciplinary committee that analyzed the problem and developed solutions based on a series of interviews with patients and providers. The main takeaway from the interviews was that fear was driving changes in behavior and would have to be addressed to remedy them. LMH identified five subthemes, which helped inform their plans:
Hospitals are seen as infectious reservoirs.
Patients are not informed about the current risk-mitigation efforts at the hospital.
Patients need confirmation from their doctors or health system about when to go to the ED.
The national news focus on extreme cases skews local perceptions.
In the setting of shelter-in-place, the most vulnerable patients are disconnected.
In addition to redesigning the traffic flow and use of space within the emergency department, LMH got news and positive messaging out to the community through local media. In the next phase, they will continue to work on messaging to the community, with a focus on vulnerable populations, such as at-risk senior patients.
While the tools providers can use to improve and support patient engagement have not changed, the pandemic has changed the environment. The LMH authors observe, "In the era of the Covid-10 pandemic, some patients' perception of the hospital has changed from a place of safety and shelter to one of danger and fear." Public service announcements, as well as direct outreach to patients overdue for office visits, now gain a sense of urgency as tools of reengagement.