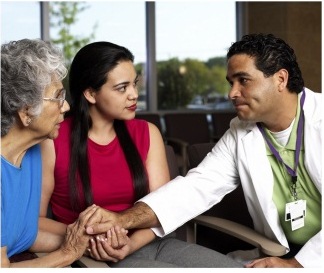 In April of this year, MedStar Health released the video entitled, Please See Me, in hopes of starting a buzz about making open, honest communications in health care a reality. The video project supports MedStar's initiative to instill a culture that is focused on safety among its 30,000 associates and 6, 000 physicians, and across the health system's 10 hospitals, 20 diversified healthcare entities–more than 200 service locations.
Good Communication – It's Fundamental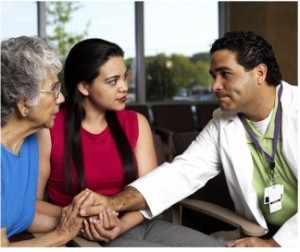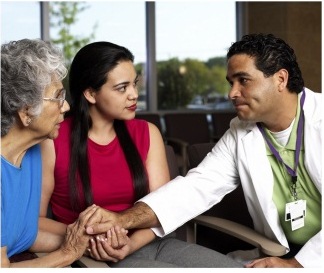 "The video Please See Me was created by patients and caregivers for patients and caregivers. Good communications among patients, their families and their care team are fundamental to making the health care experience as safe and as satisfying as it can be," says David Mayer, MD, MedStar vice president for Quality and Safety. "Achieving a true partnership between care teams and our patients brings healing and compassion to the forefront."
Speaking Up for Safety
MedStar is two and a half years into implementation of a program to become a High Reliability Organization, and some of the routine practices include:
Every meeting of every department or committee or governance board in every MedStar entity begins with a "safety moment," a story that relates an example of an associate's actions to keep a patient or coworker safe.
The leadership team at each entity conducts weekly safety rounds.
All entities conduct daily safety huddles and cascade information throughout the organization.
"Good Catch Mondays" highlights each week the difference an individual can make by speaking up and "stopping the line" for safety if necessary. Associates are recognized for their good work and celebrated by their peers and leaders.
Creating a True Partnership
MedStar places a high value on the patient and family member as a member of the care team. As part of its commitment to transparency and teamwork, MedStar has a unique system-level Patient and Family Advisory Council for Quality and Safety (PFACQS) made up of nationally-known patient advocates who are deeply involved in MedStar Health's quality and safety strategy and initiatives. Each hospital and several other MedStar entities have also formed local PFACQS councils to provide community input on improving safety at their local care facilities.
Catch the Spirit!
This dedication to engaging patients in the delivery of care, as well as creating care environments where both patient and provider feel they are being heard, or "seen", was the inspiration in Please See Me. This is an element of care we all hope catches on, not only at MedStar Health, but also at healthcare organizations across the country. Please feel free to use Please See Me in your own organizations and inspire new ways of looking at health care encounters.