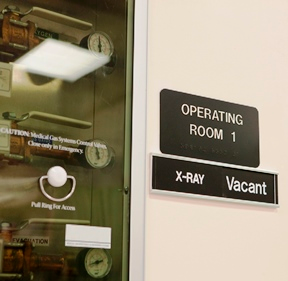 San Antonio Military Medical Center (SAMMC) – the largest military hospital in the nation – recently earned a 'Most Wired' designation for the fourth consecutive year. In a news release announcing their recognition for their efforts to apply technology to advance patient care, SAMMC cited their use of a novel system. That technology – an electronic informed consent solution – provides patients with consent forms and patient education documents that ensure clear communication of risks, expectations and alternatives.
Enhancing Engagement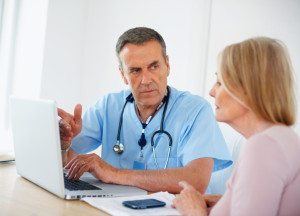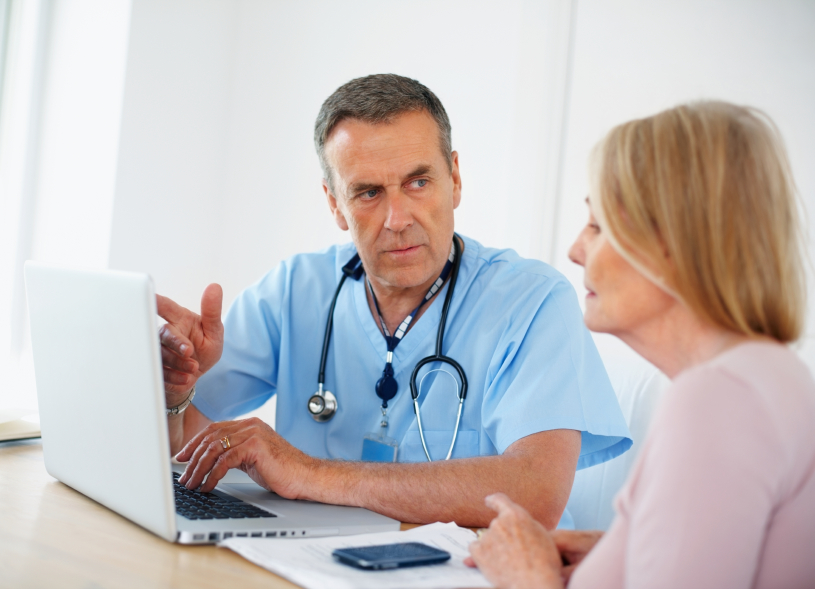 SAMMC selected an electronic informed consent tool that has been used in all Department of Veterans Affairs Medical Centers for more than a decade. The stated goal was to improve patient engagement by deploying a system to produce easy-to-read forms that would ensure clear communication with patients. The automated informed consent solution generates detailed, procedure-specific documents which fully describe all treatments and procedures offered by SAMMC. This comprehensive system standardizes communication from provider-to-provider and across the entire enterprise.
A Challenging Document
Consent forms for surgical treatments and procedures are perhaps the most challenging documents that an organization must keep track of. Consents are typically signed by a physician, and as a consequence, may be executed on the floors, in the clinics, in waiting areas and even outside the walls of the hospital. Even when general consent-to-treatment forms are completed in the patient registration area, those documents are usually executed on paper and not electronically. Like most paper-based registration documents, consents then make their way to the Medical Records Department to be scanned into the patient's record for future reference.
These practices create problems when the consent must be verified immediately prior to surgery – a crucial patient safety process. Good practice is to confirm that the hospital has documented the patient's permission to do something to him or her. Better practice entails verifying that the consent form captures the patient's understanding of the exact procedure(s) to be performed as well as the location on the patient's body where the treatment will occur.
Missing Consent Forms
Unfortunately, variability in where and when consent documents are completed, along with the need to access a document that may have been executed along with forms that are needed only for archival purposes, frequently results in accessibility problems. Lost or missing consent forms typically create havoc for the preoperative area and/or for the operating room itself. Delaying the start of surgical cases due to lost or missing consent forms is a major problem for most institutions. A study published in JAMA Surgery by researchers at Johns Hopkins found that consents were missing from the records of 66 percent of patients presenting in the preoperative area delaying 14 percent of surgical cases.
Technology Solves Delays
At SAMMC, the experience with absent forms was similar to that of other organizations. Missing or problematic consent documents had a negative impact upon operating room start times or upon patient care for approximately 46 percent of patients at SAMMC. That rate is now less than 1 percent with use of the automated informed consent solution which prepares detailed, procedure-specific consent forms that are automatically placed in the patient's electronic health record (EHR). Images of those documents are instantly available to providers for the critical, pre-procedure verification process.
Embracing Change
Technology is not always easily adopted. In spite of its ability to enhance both care and efficiency, changing to new systems and processes is often met with some degree of resistance. This hurdle is not unfamiliar to organizations that have converted or significantly upgraded their EHR. That is not the experience of forward-thinking organizations which thoughtfully deploy easy-to-use technology that offers clear benefits for both patients and providers. Lt. Col. David Bowen, SAMMC's CIO noted in the July news release that, "The clinical staff at SAMMC has wholeheartedly embraced this new capability, and iMedConsent is rapidly being deployed in every ward and clinic."