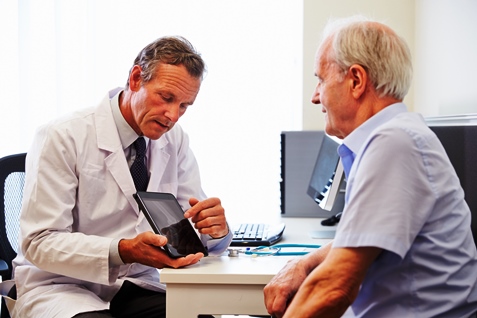 The other day, I simply couldn't convince my patient, a 56-year-old executive vice president with known heart disease and high cholesterol, to take a potentially life-saving cholesterol-lowering drug, or "statin." He mentioned that his prior doctor, whom he trusted, warned him of the harmful and irreversible effects statins have on muscle tissue. No matter how much I explained the risk of debilitating stroke, heart attack or even death, and no matter how many scientific studies I showed him, he still declined taking it and did not necessarily believe what I had to say. The best I could do was show him the enormous heart protective effects of the Mediterranean diet, which he agreed to follow.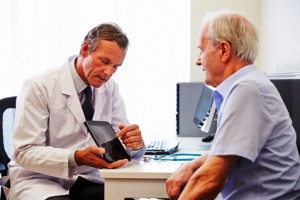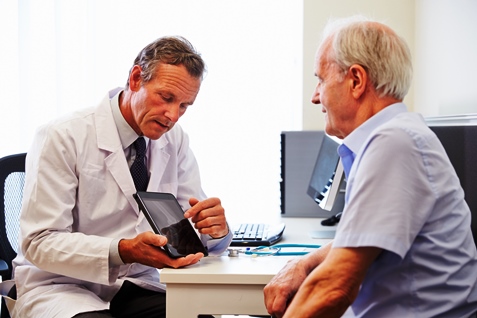 As a fledgling primary care physician, I have a lot to learn regarding therapeutictrust-building. Fortunately, my next patient was a gregarious 63-year-old nurse's assistant, and we immediately bonded. Although he was at high risk for heart attack and stroke, he was very hesitant about statins given some of the side effects he'd heard about in the news. But in the end, when I showed him the dramatic benefits of statin therapy and the limited and reversible risks, he told me: "I trust you, doctor. I will take the medication."
A Foundation for Trust
Trust is so critical to patient engagement. Yet we do so little to teach our medical trainees how to foster it, and at times, I truly struggle with it as a primary care physician who usually only gets about 15 minutes per patient. Beyond incorporating more communication skills and therapeutic relationship- building into the core of medical education, what else can we do to engender trust? In my view, healthcare transparency may be a promising strategy to promote patient-doctor trust, improve patient engagement, and ultimately, the quality of care.
But where do you begin? Sharing medical records. It represents one of the first and most important steps in this endeavor, as the OpenNotes collaborative has found.
An Invitation to Participate
The OpenNotes project is an initiative where physicians invite their patients to read their online visit notes (importantly, it's a concept and not a new technology or a commercial product). Early reports from the trial of nearly 20,000 patients demonstrated marked patient enthusiasm, important clinical benefits, and limited impact on primary care physician workflow. Subsequent work has demonstrated improved trust, patient empowerment, and even the potential for improved patient safety when patients identify errors within their own medical record. Since the publication of the first study, the OpenNotes effort has evolved into a national movement. The number of patients with access to their doctors' notes has grown from 20,000 patients in 2010 to over 7 million across the country in 2016.
An Analysis of Engagement
Yet despite this initial enthusiasm, questions about the OpenNotes project still remain. First, many of these findings were largely based on a self-reported survey and focus-group data, and much of it was based off of the first year of the trial. And so another measure of success is whether interest in viewing notes persisted beyond the first year of the trial. In this context, our team just published a paper in the Journal of the American Medical Informatics Association to answer just that question. We analyzed over 14,000 patients registered on online portals with access to notes at Beth Israel Deaconess Medical Center (BIDMC) in Boston, Massachusetts and Geisinger Health System (GHS) in Danville, Pennsylvania for two years. Doctors at BIDMC sent patients reminders to view notes throughout the study, whereas GHS stopped sending reminders at the end of the first year. During the first year of the study, most patient viewed their notes (about 57%), and their interest in viewing notes persisted over time. In year two, BIDMC patients continued to view notes with similar frequency; but in contrast, GHS patients were far less likely to view notes when reminders stopped (only 13%), which you can see in the figure below.
Patient note viewing over two years at both Beth Israel Deaconess Medical Center ( BIDMC) and Geisinger Health System (GHS)
We also found that black patients were less likely to view notes (36%), as were other race patients (50%) compared with white patients (55%).
Important Lessons
While we predicted that reminders would impact note viewing, we did not anticipate such a large impact that reminders seem to play in patients accessing their visit notes. So the key lesson of our study is that sending reminders to patients to view their notes may be essential to promoting patient engagement and improving patient-doctor communication, and by extension, fostering patient trust. Our study also showed potential disparities in note viewing among non-white participants. Policymakers and practice leaders need to create innovative solutions to better engage vulnerable sub-groups, such as online patient portal training sessions in order to equitably promote patient engagement and improve the quality of care.
An Opportunity to Improve the 'End Game'
What are the implications of reminders on patient engagement, trust and the quality of care? As our research has shown, patients are unlikely to read notes without reminders, in which case most of them are unlikely to reap the benefits of increased trust, engagement, and patient safety as described in the studies above. More than that, a recent study demonstrated that patients who receive reminders to review their notes have improved adherence to blood pressure medications, which is a remarkable finding given that so few interventions actually succeed in improving medication adherence.
The Beginning of a Beautiful Partnership
In both my clinical practice and in my research, I've learned that that transparency is a powerful approach to engender trust and improve patient engagement. While I wasn't able to fully succeed with my first patient, my second patient appreciated it when I showed him the screen showing him the visit note as I was typing his history and showing him scientific studies supporting the use of statin drugs. And as my new institution in Los Angeles rolls out OpenNotes very soon, I anticipate he will appreciate my clinical reasoning even more. In fact, I just spoke with him today and he has been 100 percent adherent to his statin therapy and he has not experienced any side effects. With the help of OpenNotes and other patient-centered innovations, I hope we can create a culture of transparency and trust that fosters patients to become active partners with me in their own care.
---
Editor's Note:The OpenNotes Collaborative was winner of the 2014 John Q. Sherman Award for Excellence in Patient Engagement. You can read details here.