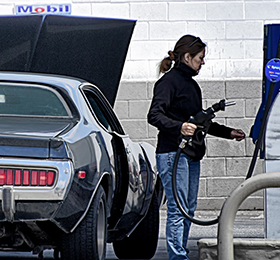 In a blog post about engaging patients in the process of purchasing electronic health record (EHR) systems, Jared Jeffery compares healthcare to auto repair:
I don't necessarily care what software my mechanic is using―I just want my car fixed. It's the same for my healthcare!
On further reflection, Jeffery changes his mind about that. He doesn't care what software his auto mechanic uses because he doesn't have to deal with it directly; it's the mechanic's problem. In healthcare, he is the "vehicle" being repaired: "I am not just the customer but the 'car.'" Furthermore, the patient who is in for repair – or even just an oil change or 30,000-mile tune up – is expected to interact directly with the EHR. Whether checking lab results, reviewing visit notes, making an appointment, or receiving a flu-shot reminder, patients and their family members have an important role to play with electronic records, interacting with EHRs as they navigate their healthcare needs.
Active participation with health records is a hallmark of being an engaged patient. Unfortunately, having greater access doesn't guarantee the software is user friendly. Many clinicians complain about EHR usability. Patients, too, are often frustrated that the computer interfaces they must use to access their personal health information are difficult to use.
Jeffery writes for KLAS, a firm that researches and reviews health information technology (HIT), including EHR systems, by tapping feedback from providers and payers. In the "being the car" post, Jeffrey notes that EHR systems are marketed and sold to health systems' financial and information officers, usually not to physicians and nurses who use the systems daily on the frontline. Jeffery points out that patients, who are also frontline users of these systems, are not consulted by vendors or healthcare organizations in the process.
Including the patient voice
Successful interactions between patients and their health records are an important storyline in the slow but undeniable progress made in patient engagement in recent years. From my own experience with Open Notes, I know that having access as a patient is transformative despite the clunkiness of my providers' portal. Although I've always been able to get what I need from Patient Site – one of the first patient portals – it suffers when compared with non-healthcare consumer-facing websites. And EHR designers and vendors are not the only ones who offer health-related information and tools online that challenge users. I wish health insurance companies and pharmacy benefit managers would also accept Jeffrey's advice to include patients and other frontline users in planning and designing user interfaces.
Earlier this week, KLAS held its annual Keystone Summit, which focuses each year on a specific aspect of the health IT market "that needs collaborative discussion and clarity before healthcare minds can solve problems and move the industry forward." Patient engagement was the topic for the 2018 Summit. Discussion and feedback heard at the event will help guide KLAS research in the coming year and will appear later this year as a written report.