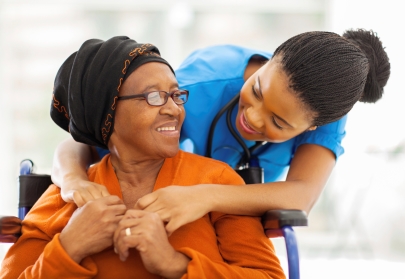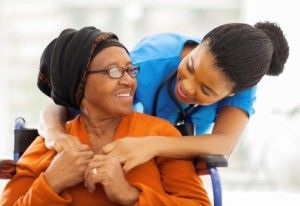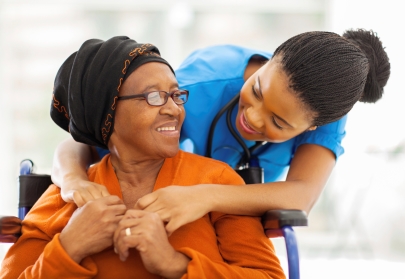 As the American population is living longer, hospitals are experiencing an increase in the geriatric population — both inpatient and ambulatory care. Kings County Hospital Center is no different, as demonstrated by our patients who are admitted for congestive heart failure. Contrary to popular perception, a significant number of our elderly population are awake, alert, able to care for themselves, deeply religious and they often combine health with divine intervention. Only when we take time to fully engage and listen to patients, can we begin to understand their individuality and as a result create a plan of care that aligns with their needs.
Here are some of our patients' stories:
92-Year-Old Trinidadian Female who states, "I want to go home; laying in this bed makes me lazy. I am used to moving around and doing things."
92-Year-Old Guyanese Female. When the nurse brought her FOUR medications and offered her water to take her meds, she stated, "I don't want your water; I have to eat then take one pill; eat again then take the rest the same way. By the way, is there Lasix in the cup? I don't want it: I was in the bathroom 12 times yesterday."
84-Year-Old African American Female initially from South Carolina said, "My parents were a step away from slavery and my grandparents were slaves."
82-Year-Old African American who states on a weekday, "What I am most concerned about is that I will not be able to go to church on Sunday."
84-Year-Old Patient with Heart Failure brought to the hospital by her children and grandchildren because she refused to take her medicines. When asked why she did not take her medications, she stated, "All the medications make me confused. I am in the bathroom all day because of the water pill. I can't eat a morsel of anything that I like. So what's the point?"
78-Year-Old African American Female initially from South Carolina who was dissatisfied with her hospital experience stated, "I picked cotton in the South. I paid my dues and I don't deserve to be treated this way at Kings County."
92-Year-Old Female from South Carolina stated "My family picked 300-400 pounds of cotton on a plantation that was not ours. I walked 10 miles to a segregated school, graduated from Voorhees College with an Associate's degree and came to New York in the 1940s." She continued her education and became a licensed dietitian. Her two sons were two of five African-Americans who integrated Stuyvesant High School. When offered home care she said, "I don't want anything that's not mine."
89-Year-Old Guyanese Female states that her parents were slaves. Her father was on the tobacco plantation and her mother on the sugar plantation. Can you hear the voices of our patients? If not, have a conversation; you will change your perception of who you think our patients are — to the reality of who they actually are.
"It is more important to know the person who has the disease, than the disease who has the person." — Hippocrates
Editor's Note: Dr. Beverley's program to build cultural competency at Kings County Hospital was a leading contender in the 2014 John Q. Sherman Award competition. You can read more about the success of her patient-centered approaches here. She may be contacted by phone at 646-458-7848 or via email at beverlem@nychhc.org.