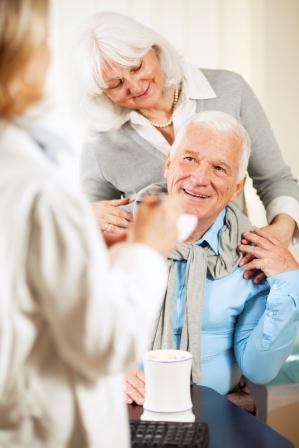 Examining the various clinical skills courses implemented in medical schools across the country has revealed several overarching changes in medical education that have substantially impacted the patient experience. These include communication, empathy, doctoring, interprofessional courses and a number of courses which include patient or family centered in their titles.
The digital age ushered in a dramatic change in medical education with the use of videos, which now help students assess and improve their interaction with patients, whether real or simulated. A recent innovation is "flipping the classroom," the famous Khan Academy teaching methodology, where students learn the lessons that need to be memorized from videos at home and do the higher level problem solving in groups guided by the professors. Stanford Medical School has flipped biochemistry and health policy, while East Tennessee State University Quillen College of Medicine has flipped biochemistry and human gross anatomy. Both schools' students reacted positively to flipping.
Communication Skills: Fundamental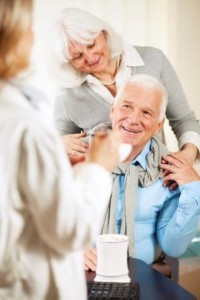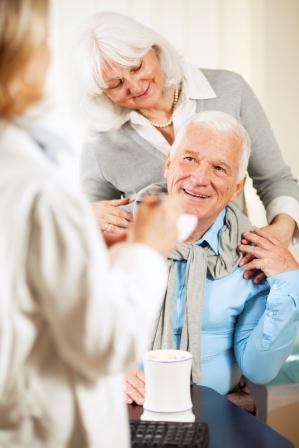 Communication is fundamental to the patient experience and an important subject in medical schools. "If a physician doesn't communicate well, then the rest of the patient experience suffers," commented Dr. Calvin Chou, a professor at the University of California, San Francisco, and faculty at the American Academy on Communication in Healthcare (AACH) where he's been facilitating communication skills training for physicians since 1999. He pointed to a body of evidence that supports better communication skills correlated with increased patient-centered care.
One of the most innovative communication programs is DocCom, which offers interactive web-based learning modules using videos and text to teach clinical communication skills. Launched as a joint effort between Drexel University College of Medicine and AACH in 2004, DocCom was developed by leaders in the field from over 30 schools of medicine. DocCom's multi-media features engage and stimulate both faculty and learners at over 80 institutions, including residency programs and medical schools.
Recognizing that empathy may decline as students move through their education, medical schools responded with training that inspires empathy. Here are a few programs that have done just that.
In 2008, Stanford School of Medicine launched the Educators-4-CARE (E4C) Program which teaches clinical skills such as the medical interview, physical exam, clinical reasoning, presenting, write-ups, etc.
At the University Of Louisville School Of Medicine, Heart to Heart (HtH) is a student-led initiative that brings students and faculty together for one-hour sessions to discuss topics in ethics and humanism in medicine.
The Art and Science of Doctoring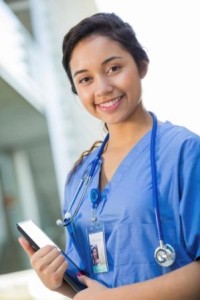 Focusing on the patient-doctor relationship, the Becoming a Doctor course at Emory University School of Medicine is a requisite, longitudinal four-year program that encompasses clinical skills, evidence-based medicine, ethics, cultural competency and other topics essential to become a competent, caring physician.
The Mind Body Medicine Skills course, started by the Georgetown University School of Medicine in 2002, is an elective for first-year students that blends science and humanism by fostering students' awareness and self-care.
A few medical schools have also adopted humanities courses as a way to improve the students' observation and listening skills, including Healer's Art at the University of California at San Francisco School of Medicine, The Center for Educational Development and Research at the David Geffen School of Medicine at UCLA and the Narrative Medicine Seminar Series at Columbia.
Doctoring programs have been adopted by at least 45 medical schools to prevent bright eyed and socially committed first year medical students from becoming rigid, less skeptical and less able to communicate with a lay person over the course of a harsh medical school experience.
The Personal Side of Medicine
A number of courses include patient or family centered in their titles, such as the Family Centered Experience Program at the University of Michigan Medical School in which first and second-year students engage in understanding the personal side of medicine through meetings with patients and their families, who volunteer to participate.
Collaborative Practice
Finally, popping up in the arena of medical education is interprofessional courses, which promote collaboration among professional disciplines, increasingly important as patients are cared for by many types of professionals, who need to work as a team.One example is the Health Mentors Program (HMP) at Thomas Jefferson University whose curriculum is designed to increase health profession students' competencies in interprofessionalism and collaborative practice.
The Essential Tripod
Academic healthcare personnel, generally, agree that there are three types of curriculum in medical schools:
Standard curriculum, which is in the handbook and which is required by most academic accrediting groups
Informal curriculum, which occurs when the students work with doctors in hospitals and clinics; and the curriculum varies depending on the teacher and the patients who present
Hidden curriculum where students watch and mimic residents and doctors as they interact with each other, nurses and patients – often without the observed even being aware they are teaching important social lessons
Unless the hidden curriculum, which has been written about extensively in the literature, supports the standard and informal teachings, future doctors won't have the humanistic qualities that enhance the patient experience. It's up to every hospital to ensure that physicians and residents, who mentor students, reflect the most empathetic and humanistic qualities.
The Capstone of Learning
A wide range of programs has been incorporated in medical school education to respond to evolving healthcare needs. New training initiatives are supported, nurtured and encouraged by physicians and residents whose behavior, which the students model, is the capstone of learning that will heavily influence their future as doctors interacting with patients.