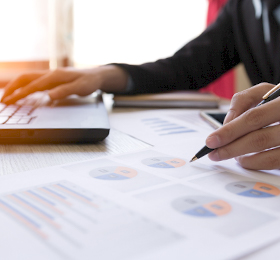 I've been paying attention recently to the word "strategy," often used in writing about the business of healthcare. Health systems and other organizations find themselves in an increasingly competitive business environment. Rising healthcare costs, value-based care, and high-deductible health plans lead patients and payers to look carefully at cost and value as they make decisions. (For patients, useful information is lacking at the moment,but should eventually improve.) Healthcare organizations need to set objectives, use strategy and devise tactics—terms with notable military cache—as they prepare to vie with competitors for customers.
What happens to the focus on patients—patient experience, engagement, patient-centeredness—in this environment? Does interest in the "softer" side of medicine, which has been gaining strength slowly, for years, take a back seat to business interests, or can patient engagement come to the front as a prime strategy for business success?
Recently I asked Tanya Lord,director of patient and family engagement at the Foundation for Healthy Communities in Concord, New Hampshire, to predict important trends in patient safety in the next few years. Tanya thought of engagement as a strategy as she looked into the future:
Engaging patients and family members to improve patient safety is not a new concept, but implementing engagement programs authentically has been a struggle. Organizations are beginning to realize patient and family engagement is a strategy, not just a buzzword. PFE is a way to accomplish a goal like safety. PFE is not a goal in itself; it's not just something to check off the list.
Having read Graham Kenny's article "Your Strategic Plans Probably Aren't Strategic, or Even Plans"recently, I appreciated the care with which Tanya chose her words. Using engagement as a strategy to accomplish organization-wide goals, including safety, recognizes it as an important dynamic for viability and growth, not a check-box, not a once-and-done initiative.
To Plan Strategically, Think Systems, Not Silos
Kenny, who is based in Sydney, Australia, runs public seminars on strategic planning and observes confusion among his attendees—C-suite executives in various industries—about the meaning of business terms like "objective," "strategy" and "action." One challenge he's identified is the need to view the organization as a system—across divisions, across silos—in order to get them all working toward common objectives.
Kenny visualizes these concepts on a spectrum, with individuals at one end, the organization at the other and strategy in the middle. Individual actions contribute to the success of a strategy that helps to achieve an organizational objective.
Strategic planning requires identifying the organization's stakeholders (internal and external) and leveraging their desires and actions to achieve success on objectives.
A community hospital might have an objective, for example, be to the market leader for comprehensive, high-quality care for cardiac patients. Patient engagement could be a strategy for achieving that objective. Actions could include the details of recruiting patients to help design the program and soliciting their honest feedback in real time. Patient-centered care could be a separate strategy, supported with actions to secure or train clinicians able to engage with patients and ensure they have sufficient time to deliver quality care. With this model, it's hard to imagine that paying lip service to patients—treating engagement as a buzzword, to quote Tanya—would result in success.
In a recently published report,patient-experience consultants at Press Ganey agree that silos of activity impede progress toward organization-wide objectives. This year's report continues the focus of Achieving Excellence: The Convergence Of Safety, Quality, Experience And Caregiver Engagement(published in 2017). In Achieving Excellence,Press Ganey reports that understanding the synergy of improvement in safety, quality and patient experience means that doing better in all dimensions results in improvement that is greater than the sum of the parts, including financial performance.
To reap the gains of that awareness requires strategy. Press Ganey identifies patients as crucial stakeholders in strategic planning—engaged in helping to improve safety, quality and cost-effectiveness— as well as the final arbitors of what constitutes excellence. One of Press Ganey's six "strategic principles" for achieving excellence is to "put patients at the center of the planning, delivery, and assessment of care." The report notes, however, that saying isn't the same as doing:
Often, patient-centered care becomes a "lapel-pin campaign," without significant depth in the organization to drive meaningful cultural alignment. The only way to fully deliver on the promise of patient-centered care is to define, communicate and integrate it in such a way this it is mirrored in every action, interaction and reaction across the organization.
Multiple forces, including business demands, are encouraging healthcare organizations to sincerely commit to patient engagement as a core element of institutional culture and business plans. As this movement gains momentum, organizations should also increasingly recognize the value of patient engagement as a competitive strategy.