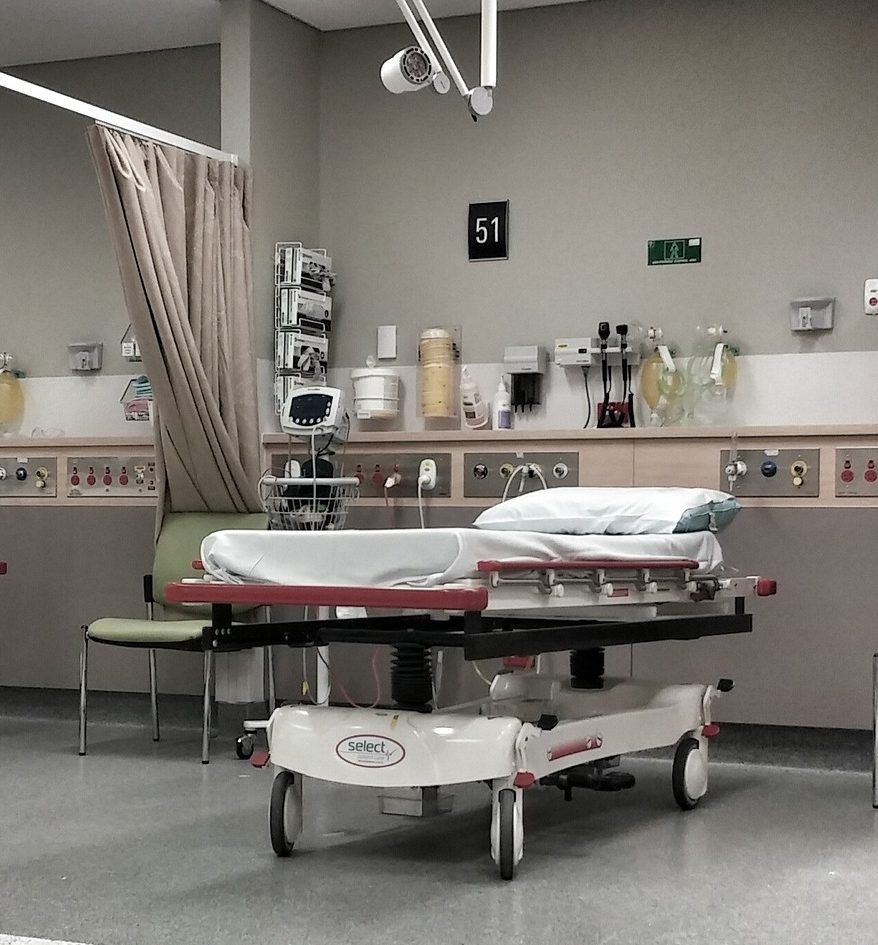 Editor's note: This post first appeared in Patient Safety Beat, the digital newsletter of the Betsy Lehman Center for Patient Safety.
The pandemic has complicated efforts to eliminate prolonged stays in the emergency department (ED), especially for children and adolescents in need of inpatient mental health care.
A recent survey from the Massachusetts College of Emergency Physicians (MACEP) found that young people can spend a week or more waiting to be admitted to an appropriate care setting. During that time, needed care is delayed. There is also a risk of harm if a patient is agitated or prone to self-harm or violence.
A one-day survey by MACEP in mid-January showed 11 children and 32 teenagers had been waiting in EDs for an inpatient psychiatric placement for an average of 59 hours. One young boarder had been waiting for nearly eight days. MACEP periodically surveys the state's EDs to create a one-day snapshot of the status of psychiatric patient boarding. Seventy percent of hospitals submitted data to the recent survey, which is available with data from prior years on the MACEP website.
While the number of patients seeking care at Massachusetts EDs dropped sharply at the beginning of the pandemic, the trend has now reversed across all ages, posing fresh challenges to health systems and public agencies working to provide timely care for behavioral health needs. COVID has also affected the supply of inpatient psychiatric beds since COVID infection control protocols often mean one bed per room, not two.
Flexibility and staffing are key to caring for young boarders at Beverly Hospital
At Beverly Hospital, which serves communities on the North Shore and Cape Ann, behavioral health patient volumes are now back to pre-COVID levels. Mike Tarmey, R.N., Vice President and Associate Chief Nurse for Behavioral Health at Beverly Hospital, points out, however, "That's only half the story. What's changed is the intensity, how sick people are when they come to the ED needing help."
Beverly Hospital's emergency screening team works diligently to find appropriate placement for young behavioral health patients, and Beverly Hospital's ED has devised ways to care for them as they await final assignment. Clinical experts from BayRidge Hospital offered specialized training for Beverly Hospital ED nurses, technicians and medical staff providers late last year. Beverly Hospital also added ED nursing positions with a specialization in behavioral health care and engaged psychiatric nurse practitioners in the hospital to round on patients boarding in the ED.
In collaboration with other Beth Israel Lahey Health facilities, the hospital has additional resources for providing behavioral health care, including Anna Jaques Hospital in Newburyport for youth, and adult services through Addison Gilbert Hospital in Gloucester and BayRidge Hospital in Lynn. Additionally, inpatient and outpatient mental health and addiction services are available through Beth Israel Lahey Health Behavioral Services.
Courtney Almond, R.N., Associate Chief Nursing Officer for Emergency Services, says the volume of young people boarding in the ED, especially between the ages of 12 and 15, called for dedicated space and programming. Beverly Hospital has been able to create separate space within the emergency department for behavioral health patients as needed, similar to how they accommodate COVID patients coming into the hospital.
Almond says, "We had an open milieu environment available, where we could provide dedicated care for our pediatric patients based on volume. In that open space and in a socially distant manner, adolescents can interact, do group activities and have meals together." Pediatricians from Boston Children's Hospital also helped oversee the care of young patients, who were boarding in the ED.
Almond has seen that, for some patients, behavior improves with the added structure and programming, which includes responsibility for selected chores such as making their own beds when able. Almond and Tarmey both credit the hospital's food and nutrition staff for providing a kids' menu and occasional treats such as decorate-your-own cookies.
With this combination of approaches, plus medication management, some patients can be discharged from the ED to home with the support of wrap around community-based outpatient services.
In addition to these strategies, Tarmey reports that communication with hospital leaders is key: "We report the number of people we have boarding, including the number of hours each person has been in the emergency department, to the entire hospital leadership team every day." That ensures transparency and sensitivity to the hardship that an ED visit can have on a pediatric behavioral health patient and their family, he says.
The state responds with short- and long-term solutions
The Massachusetts' Department of Mental Health (DMH) has been addressing the ED boarding problem for years with short- and long-term strategies. Working together with hospitals, public and private payers, and Emergency Service Program providers, which offer community-based services and mobile crisis response, DMH acts on behalf of patients boarding in the ED through its Expedited Psychiatric Inpatient Admission or EPIA protocol. When the time a patient has spent waiting in the ED reaches a certain threshold — currently 60 hours — their case is escalated to EPIA for additional assistance in finding placement for inpatient care.
Kathy Sanders, M.D., Deputy Commissioner and the State Medical Director at DMH, reports that EPIA was involved in 70 to 80 patient cases per month prior to COVID. Sanders says, "Now, we're working with that many cases per day." She remains optimistic, however, and observes that beds do become available: "There are discharges and admissions every day." Once escalated to EPIA, the average time to placement is now two days for adults and four days for children.
The state's multi-year Roadmap for Behavioral Health Reform, introduced last month, will add more inpatient psychiatric capacity to the system. To encourage rapid expansion, the state offers financial incentives for organizations able to bring new beds online soon. Sanders expects improvement in the number of beds available, including for pediatric and adolescent patients, this summer, with larger projects reaching completion in the next year or two but remains concerned that the increased need for inpatient treatment across all age groups will continue: "The behavioral health fallout from COVID on our citizens will not end quickly. The need for all levels of behavioral healthcare will persist for the next couple of years. I'm not worried about overbuilding right now."
Staffing must meet future growth and respond to the current crisis
In addition to increasing the number of inpatient beds, the state's Roadmap for Behavioral Health Reform includes long-range plans to expand community-based care, providing an alternative to the ED for some patients. Those options include urgent care offices open on evenings and weekends, mobile crisis intervention teams, community-based crisis stabilization for young people, and more.
Staffing — already in short supply — will have to increase to support these ED alternatives in the future and new inpatient beds in the short term.
Mike Tarmey is proud of the way his colleagues at Beverly Hospital have risen to the challenges they've faced in the past year and grown stronger through the experience. He says that now, when patients come to the ED feeling anxious and disoriented, staff members respond with renewed understanding. "COVID has taught all of us how it feels to be isolated," says Tarmey. "Our ED staff has grown immensely, as well as our support staff and the rest of the hospital, including the dietary staff who provide self-decorated cookies for the kids. That idea came from them purely out of empathy," he says.