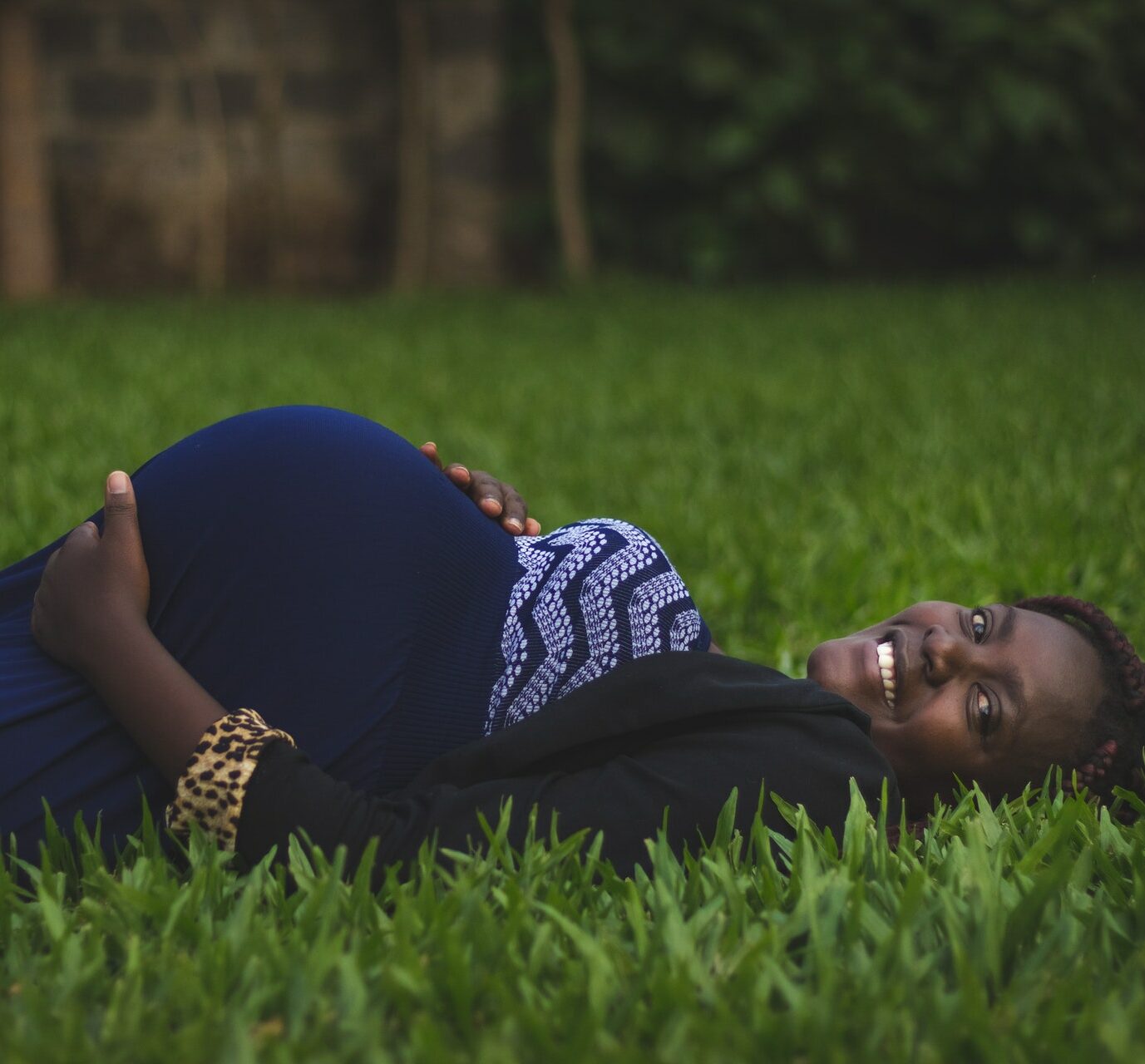 Doula support, which seeks to help individuals and families during pregnancy and childbirth, is gaining new traction in Massachusetts as one way to help address racial inequities in pregnancy care and birth outcomes, invest in community-based care and meet the cost control and value improvement goals of accountable care organizations (ACO).

The state's Medicaid program, MassHealth, is exploring coverage of doula support services, which would substantially increase access to a form of care that is typically paid out-of-pocket. Late last year, Boston Medical Center and Baystate Medical Center were accepted in a new doula care pilot initiative financed by the state's Health Policy Commission (HPC). And Steward Health Care is among a small number of organizations that have experience offering doula support services as part of pregnancy care for MassHealth ACO members.

"Doulas are having a moment," says Christina Gebel, M.P.H., birth doula since 2011 and co-founder of Boston-based Accompany Doula Care. Dona Rodrigues, C.N.M., M.P.H., Director of Birth Sisters at Boston Medical Center, agrees. Reflecting on the program's 20-plus years of providing community-based doula services, Rodrigues says, "I see what's going on now and just kind of smile because we've been doing this work for so long. I'm happy to know it's expanding."

Expanding access to doula services is one response to a national crisis in maternal health linked to systemic racism that adversely impacts families of color. Although rates of maternal morbidity and mortality are generally lower in Massachusetts than national averages, Black and Latino/Hispanic birthing people in the state experience much poorer outcomes when compared to their white counterparts. Black birthing people in Massachusetts are twice as likely as their white peers to die during childbirth or from pregnancy-related causes, and the mortality rate for Black babies is twice that of white babies.

Doula support has been shown to improve a variety of outcomes, from lower cesarean births to higher Apgar scores for newborns. Doulas are non-clinical professionals who work directly with individuals and families to offer emotional, physical and informational support before, during and after birth. Community-based doulas typically share racial and ethnic background, language, and life experience with the people they serve, connecting them with appropriate local resources and sometimes advocating on behalf of their clients with the medical community.

In focus group discussions with members of the Betsy Lehman Center's research team, people who had used doula services offered positive comments about their experiences. "Just knowing I had a doula there to support decisions of mine that might sound alternative to certain doctors was comforting," one said about her birth experience. "Knowing that my doula was there to help me support those decisions helped me not feel afraid to voice them and stick with them." The Center published a report with findings of those discussions and a related survey, which included Massachusetts doulas as well as birthing people.

Note that the term "birthing people" is used by numerous advocacy organizations, state agencies and the federal government to acknowledge that not all people capable of giving birth identify as women and that transgender and non-binary individuals should be included in conversations about improving birth outcomes.

Investments in doula service expansion are underway

In November, the Health Policy Commission launched a two-year pilot program called BESIDE — Birth Equity and Support through the Inclusion of Doula Expertise — with funds awarded to Boston Medical Center and Baystate Medical Center in Springfield. BESIDE intends to increase the availability of community-based doulas to Black birthing people.

HPC Manager Jasmine Bland, M.P.H., says the BESIDE program developed from research and stakeholder input showing a growing interest in using doula programs to improve care and patient experience, particularly for Black birthing people. "We were hearing about doula programs at the state level, interest in the advocacy world, and work that was happening in different clinical organizations. It just grew from there. It feels like an idea whose time has come," says Bland.

The program's operational principles emphasize racial equity and cultural humility, with a focus on building a culture of understanding and mutual respect among doulas, administrators, and clinicians. As part of the BESIDE program, awardees are expected to identify or train a doula workforce able to meet the specific needs of their programs and the patients they will serve.

An important goal for the HPC is to capture quantitative and qualitative information from these two programs to build a base of knowledge about the operational and cultural requirements for successful implementation of doula programs in a hospital setting.

Awardee Baystate Medical Center is developing a new doula services initiative through BESIDE. Boston Medical Center will build on its existing Birth Sisters program. Director Rodrigues says the grant from HPC will allow Birth Sisters to expand its service to at least another 120 Black birthing people, hire more doulas and add staff to its workforce recruitment efforts.

Rodrigues has also seen benefits for the community from the Birth Sisters program. For some women, being a Birth Sister has been the gateway to further careers in health care. "A good portion of Birth Sisters have gone on to higher education or other jobs in maternal/child health or public health settings," says Rodrigues.

Bland says the HPC looks forward to learning from the two programs. "We'll be looking at how some of those learnings can be shared out for other hospitals to pick up, if they choose to create a program like this in the future," she notes.

Experience of one MassHealth ACO can inform others

In May 2019, years before MassHealth's application for expansion of benefits, Steward Health Care began offering doula services to members of its MassHealth ACO in a program called Healthy Beginnings.

, National Senior Manager of Maternal Newborn Health Programs for the Steward Health Care Network, reports the doula program has served more than 370 members and continues to grow.

Steward contracts with Accompany Doula Care to match members with community doulas, centering on the members' preferences as much as possible in the process. Krinsky reports, "We've provided doula care in Spanish, Portuguese, Haitian Creole, Cape Verdean Creole, Hindi, and Arabic. Working with Accompany Doula Care, we're constantly trying to expand our offerings geographically, culturally and linguistically."

Steward offers doula support to ACO members who plan to give birth at one of three Steward birthing hospitals – Good Samaritan Medical Center in Brockton, Saint Elizabeth's Medical Center in Brighton and Holy Family Hospital in Methuen – or who meet criteria for high-risk pregnancies, including members managing challenges related to substance use disorder, chronic health complications or homelessness, for example.

Krinsky says, "The doula program is only one tool in our toolbox." Steward's Maternal Newborn Care Coordinators can connect Healthy Beginnings patients with many community-based programs and resources, but she notes, "the doula is an additional benefit that can make a major difference for patients and families."

When asked what advice she has for hospitals considering adding doula support to their service offerings, Krinsky's one-word answer is "collaborate." Doulas have been integrated into clinical teams at Steward Hospitals for three years and are tapped as knowledgeable professionals by other team members across disciplines. Doulas and clinicians ask each other for help and provide feedback for the benefit of individuals and the program, she says.

Krinsky recalls that extensive orientation helped set the stage for the doula program's success, with education provided to obstetricians, midwives, the nursing staff, neonatologists, hospital administrators and staff anesthesiologists. Orientation included discussions about doula scope of practice, how doulas fit into the care team and mechanisms for providing ongoing improvement of the program.

At BMC's Birth Sisters, doulas are per diem employees of the medical center, and Rodrigues hopes to transition them to full or part-time positions in the future. In addition to providing financial stability, employee status helps doulas feel they are part of the BMC team, according to Rodrigues.

As doula services grow, birthing people of color will benefit from individualized care, and Rodrigues hopes there will be greater awareness of health inequities in the Black community, improved outcomes in maternal care and increased respect for the expertise of the community-based doula. "We are all here to work together for the client," she says. "Developing mutual respect among women is so important. The emotional support provided by Birth Sisters is profound. Birth Sisters/doulas can provide bridges to help connect people in clinical settings and out in the community to make sure the voices of all birthing people are being heard."

__________________________________________-

This article was first published January 13, 2022, in Patient Safety Beat, digital newsletter of the Betsy Lehman Center for Patient Safety. The Center is a Massachusetts state agency that supports providers, patients and policymakers working together to advance the safety and quality of health care.