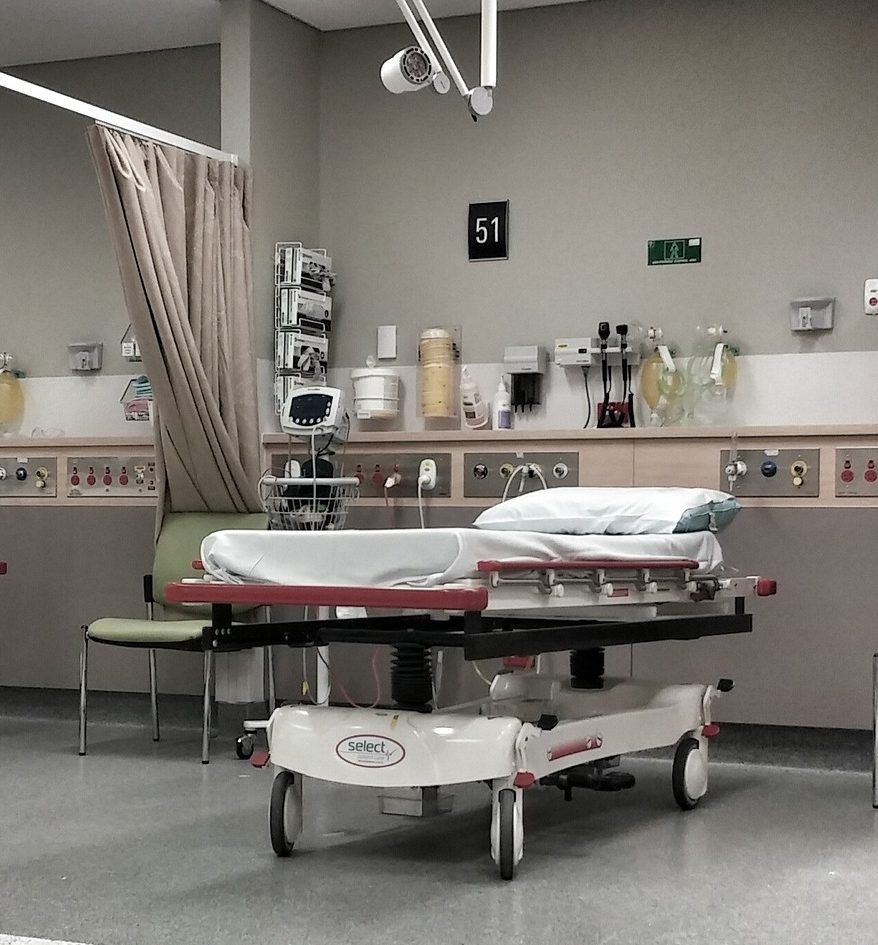 "Hostage" is an unusual, perhaps startling, word in a health care context." 1(p1375)
The word "hostage" caught my attention as I quickly scanned Twitter or some other message feed on my computer. I don't recall exactly what I was doing at the time, but I stopped and quickly clicked my way to "When Patients and Their Families Feel Like Hostages to Health Care," an article published in Mayo Clinic Proceedings in 2017.
The word "hostage" carries an emotional charge in any context, but I immediately sensed that applying the concept to healthcare might ring true and provide a fresh perspective.
The authors of the Proceedings article don't use the term lightly. They thoughtfully explain what it means to act as if one has been taken hostage, how patients and family members end up feeling that way, how that dynamic affects communication, and what clinicians can do to foster more productive relationships. The metaphor, however, goes only so far. Although patients and families may feel and act like hostages, rarely do clinicians act with malice. In fact, clinicians are arguably held hostage to the system, too:
The health care hostage is rarely the object of ill intent but, rather, susceptible to the ill effects of poor communication, highly technical processes and professional precedents. We allow our systems to perpetrate this indignity even though almost no one in the system desires it. 1(p1375)
The article focuses on how the authentic power held by clinicians by virtue of knowledge, expertise and influence can set patients up to feel relatively powerless, especially when experiencing serious medical conditions.
Hostage bargaining syndrome
Drawing on what has been learned about the behavior of people who are hostages by virtue of having been kidnapped in hostile circumstances, the authors use "hostage bargaining syndrome" (HBS) to describe the situation of patients who acquiesce to what they believe to be the clinicians' desires.
HBS is defined as "an adaptive response to authority figures who retain de factocontrol because of attributes such as expertise, prestige and position."1(p1374) In HBS, patients hesitate to question or challenge clinicians who have considerable power over their fate at a time of heightened vulnerability. HBS is most likely to occur when patients face serious, long-term illness, when they are in fact invested in and dependent on the authority and medical expertise of their caregivers. The relationship is inherently imbalanced. In addition to withholding questions and refraining from pointing out discrepancies and possible errors, patients experiencing HBS purposely avoid doing anything that would result in their being considered difficult or demanding.
Physicians are not immune to HBS
One of the article's authors, a physician, recalls falling into hostage bargaining syndrome while recovering from major abdominal surgery. Having overheard a nurse in the hospital refer to her as "difficult" after protesting a blood draw, she reports:
I pathetically tried to ingratiate myself to the care team.…I believed that I needed to make them like me in order to receive their best care."1(p1377)
Although the authors avoid blaming clinicians for knowingly contributing to HBS, they observe that adverse events, many of which are in clinicians' control—insensitive communications, unexplained changes to the care plan, unexpected clinical downturns and medical errors—may intensify patient and family feelings of powerlessness.
Prevention measures
The best way to avoid and counteract HBS is to develop awareness and countermeasures among clinicians. This is where the article's exploration of the clinical and emotional scenarios that set up patients and families to slide into HBS is especially useful. These are not simple concepts. Being able to recognize and understand behavior related to HBS and encourage honest feedback and questions is the best response. The earlier the better.
This article, and a video abstract by lead author Len Berry, help fill a gap. Though perky slogans have their place, they seem a poor match for the complexity and difficulty of some clinical situations. Encouraging patients to "Speak Up!"may do no harm but is inadequate advice for someone who is too deeply shy, scared or confused to question clinicians in whose care they must trust. The Proceedings article explores a range of circumstances and offers analysis thoughtful enough to be useful in many difficult situations.
These days, beyond asking questions and contributing information about their experience, patients should be invited to participate as partners in deciding what treatments to pursue by articulating their goals and desires. Those who are able to "speak up" can also deliver uniquely informed feedback about how care has been delivered and the results of care. Even under the best of circumstances, these are important and often challenging communications.
1 Berry LL, Danaher TS, Beckham D, Awdish RLA, Mater KS. When patients and their families feel like hostages to health care. Mayo Clin Proc. 2017;92(9):1373-1381.
Image by KoalaParkLaundromat from Pixabay