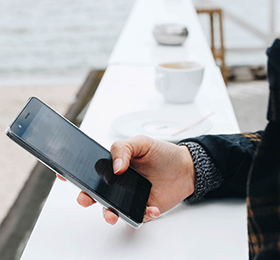 Editor's note: After this post was published, the Office of the National Coordinator for Health IT released an Interim Rule extending compliance dates from November 2, 2020, to April 5, 2021. Click here for the announcement and here to stay abreast of further news about the Final Rule.
With federal legislation that goes into effect next week, patients will be closer to having the kind of access to personal health information that advocates have been working to achieve for decades. The Final Rule on Interoperability and Information Blocking that takes effect on November 2, 2020, is part of the 21st Century Cures Act signed by President Barack Obama in 2016. Although it is a seismic shift in control of personal health information, Nov. 2 will signal just the beginning steps toward major change, with new skills and technology required on the part of both patients and providers.
The Cures Rule — a nickname bestowed by well-known pediatrician and blogger Bryan Vartabedian — requires providers to give patients direct access to information that many previously had no easy way to obtain: the provider's notes about clinical visits and the results of imaging and pathology procedures. The Rule says that patients must have timely electronic access to the information and be able to review, download and transmit it without undue difficulty or limitation. "Information blocking" in the title refers to the control health systems have until now exerted over personal health information, as they protected it as a valuable business asset.
Earlier federal legislation — the Health Insurance Portability and Accountability Act in 1996 and The HITECH Act in 2009 — granted patients the right to a copy of their records and to access personal health information through online portals into electronic health records. Both laws represented progress but stopped far short of the full, patient-controlled access that many say is central to high quality, patient-centered healthcare. Among other changes, the Cures Rule establishes certification for apps that will allow patients and consumers to choose how they view and manage their health information. The certification process will take some time; the target date for apps to be available is currently May 2022.
One of the best places to find information about this consequential and complex development is the website of the OpenNotes research group, which includes a page dedicated to the Cures Act. OpenNotes — the immediate release of a clinician's notes to patients following a clinical visit — started as a pilot program of 20,000 patients in 2010 and now includes more than 40 million patients across the United States and Canada. The Cures Rule effectively extends open notes to all U.S. patients.
Other good sources of information about the Cures Act and Rule include the federal Office of the National Coordinator for Health Information Technology and blogger and physician Bryan Vartabedian (mentioned above). Dr. Vartabedia offers a variety of resources, including a podcast conversation with Dr. CAit DesRoches, executive director of OpenNotes, and a blog post titled, "Cures Act Final Rule – How It Will Change Medicine."