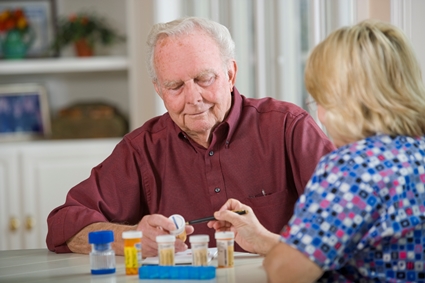 As a Planetree hospital, Griffin Hospital is committed to engaging patients and families with access to information and education. In 2012, we identified a lack of consistent patient disease education with teach-back which contributed to a high readmission rate for Heart Failure. We introduced "HERE TO HOME," a program to address communication and patient education within the hospital and across transitions of care. Utilizing bedside rounding, education with teach-back, and a community collaborative with other providers, we reduced readmissions by 35%, increased HCAHPs discharge information score to 89.7% and maintained core measure composite of 100% for fiscal year 2013.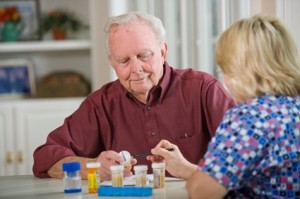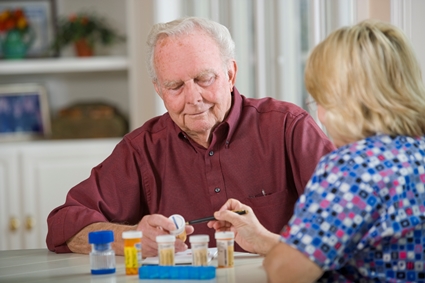 Going forward in 2014, Griffin will expand its education, coaching and clinic programs to include pneumonia, Chronic Obstructive Pulmonary Disease (COPD) and Acute Myocardial Infarction (AMI). We are currently identifying preferred providers among our collaborative members to partner with to create shared care pathways across transitions of care. These pathways will then be shared with all collaborative members for Same Page Care from HERE TO HOME.
Success has its Challenges
Initially, we needed to collectively acknowledge that the patient education being given was inadequate and without any patient follow-up to ensure understanding and discuss concerns. In November, 2012, we held a hospital-wide summit, inviting all members of the care team to participate. Through a series of honest discussions, we were able to agree that better education and time was needed to help our patients feel confident that they could manage their after-hospital care plan. Since the burden of education fell on the nursing staff, we performed a rapid cycle improvement project to determine the average time element needed for education with teach-back. Our pilot showed that between 45 minutes to 90 minutes were necessary to ensure that patients could repeat back information shared about their primary diagnosis.
Engaging our Hospitalist Group to change their model to include bedside rounding twice daily with members of the healthcare team took at least three months of weekly planning meetings.
Bringing the community together as a collaborative was easy, but creating an environment where people were able to openly discuss their differences and plan together a shared teach-back program took over a year.
Bringing our cardiologists on board with their patients coming to our free Wellness Clinic took several dinner meetings with education.
Lessons Learned
There is an enormous need for increased advanced care planning in the community as evidenced by the few numbers of patients who are admitted to the hospital without advance directives
Our hospitalists, community attending physicians and cardiologist staff all acknowledged that discussing future care directions, palliative care and end of life decisions is not a part of their routine preventive health programs but is a critical need in the community.
Placing the patient at the center of the health care team is crucial to improving patient confidence and knowing what matters most to the patient will engage them to take a more active role in their medical care plan.
Advice
Be flexible in your approach and understand that one program will not address the needs of every individual patient.
Every organization has its' own needs and agenda. It is critical to find common ground to build a shared education and care platform from.
Physicians, especially Cardiology specialists, need to be engaged from the beginning of any initiative involving cardiac diagnoses, and they need to understand that your program will enhance the care they are providing rather than take the place of that care.
Editor's Note: Understandably, the HERE TO HOME program made Griffin Hospital a strong contender in competition for the John Q. Sherman Award for Excellence in Patient Engagement. You can learn more about the program and its results in Griffin's nomination which is featured here.