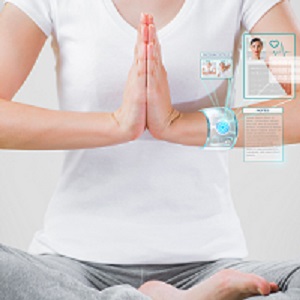 I recently discovered some of the freshest thinking in patient engagement in a city better known for tapas and sangria than healthcare transformation.
At the 2016 Mobile World Congress in Barcelona, where the mobile phone industry gathers more than 101,000 people to talk technology, lifestyle — and now health, I was a featured speaker on mobile health.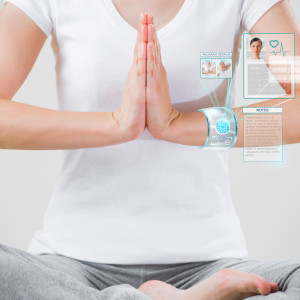 For the seminar on mobile health, or mHealth, Congress organizer Mobile World Capital brought together four thinkers from Barcelona, London, Philadelphia and Boston (me) to work through how we can use technology to help people live healthier lives.
Our focus was on how digital technology can transform health-related behaviors. My contribution was two-fold — how I harnessed the power of the iPhone to help me take control of my own health and my work as a champion of patient engagement strategies to help others do the same.
We started with a simple premise — that changing behavior of any kind is hard, but especially so when it comes to your health.
Motivating people to change a behavior is very personal — there's no one size fits all. And as incredibly powerful as mobile technology has become, technology is just a tool, not a solution.
So how do we use technology to motivate behavioral change? I'll distill it down to three key ingredients, all of which are essential to bring about broad changes that can improve the health of individuals and entire communities.
1. Make it personal
It starts with a reality check. Our thinking often is that of a "perfect world" — what we hope a patient might do. But all of us live in the real world, where we are distracted minute-to-minute and cannot be relied upon to maintain a healthy lifestyle, never mind accurately capture data.
Technology can help by reminding us to eat right, exercise, go to sleep and be social. The next step must be to automate many of these actions so we don't have to think about it — let our tech think for us.
But the technology must be flexible and personal–aligned with each person's distinctive sensibilities–to help them achieve very intimate goals. It has to learn from you but also push and guide you to help you achieve your desired result.
2. Make data real
We need to ensure data integrity and set rigorous standards around data collection.
Let's look at what constitutes a "step." A step counted by RunKeeper may be different than one counted by Nike+ and different yet from one counted by Apple — even though all are counted on the same device. And if you use a FitBit, Garmin or other tracker, you'll likely get entirely different readings.
This is where academic thinking and rigor can come in. If we can create a standardized set of definitions and approaches to data integrity, we can access an avalanche of usable data that can provide context and understanding of how small changes can have a big impact on improving health.
3. Make it all useful
How data is used is the next frontier.
Already some health systems in the U.S. are allowing for user-generated health data to be integrated into the electronic health record, but many physicians are hesitant to act on this data because the source and integrity is subject to wide variability (see above!).
Having people collect health data is a great first step. We are well along in helping people start down the motivation path. But many give up after just six months, often because data collection can be tedious and how the data is used can be opaque.
Patients need to see results from their actions. They need to see how collecting health data can turn into real health improvements. And providers and payers need to see how truly engaged patients can become active and contributing partners in achieving health goals.
The biggest thrill from being one of the very few Americans at MWC was participating in highly imaginative and spirited healthcare talk with amazingly bright physicians, enlightened policy makers and technology superstars from across Europe, Asia and Australia.
It is clear that the transformation toward healthier lives for everyone is well within our reach.
https://www.mobileworldcongress.com