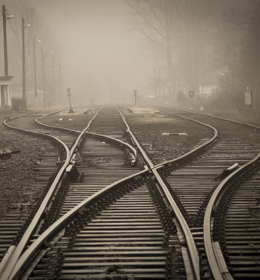 I'm happy to report hopeful news from Bill Gardner, whose story I've been following and relaying in Engaging Patients since he shared his cancer diagnosis more than a year ago.
When I last wrote about Bill's posts, which appear on the Incidental Economist blog, he had just learned that his throat cancer is incurable. His reporting of that news, his reaction and advice to friends and families of people with similar prognoses was characteristically honest, sensitive and helpful.
In recent posts, he describes the immunotherapy he is now receiving. One post describes what immunotherapy is, how it works, and his decision-making process, complete with a medical illustration of the anatomy of the head and neck.
In Citizenship in the Kingdom of Malady, he reflects on cancer as a transformative experience and describes four things that happen to people when they "cross the border":
First, the sudden foreshortening of your life expectancy transforms how you experience time.
Second, you have to suffer the disease and its treatments.
Third, death enters your room, and you have to address your fear of him.
Fourth, being in the Kingdom of Malady transforms your relationships with citizens in the Kingdom of the Well.
Bill's writing makes this not as difficult to read as you might imagine. In fact, he makes it transformative for the reader—not to the degree of transformation he's experiencing, but, still, his writing teaches and makes a difference.
And in his most recent post, he explains that based on biomarker scoring, he appears to be among the approximately 18% of patients with his kind of cancer who may respond well to the immunotherapy. He explains that there is hope but not guarantee of success. He ends his post saying,
I'm still facing daunting odds. But this is the first good news in months, and it strengthens my hope. It helps my resolution to eat well and maintain my workout discipline. Immunotherapy is unlikely to cure me. But I might have time to visit Tuscany again with my wife. And, perhaps, to finish my book.
I look forward to reading it!
____________________________________________________
A clickable table of contents for Bill's Cancer Journal posts is available here.