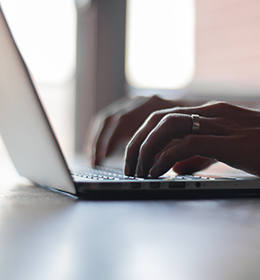 A large national study recently asked how many patients, among a large group given internet access to their medical records, actually use that capability. Disappointingly, confoundingly, after billions of federal dollars spent to incentivize hospitals and physician practices to implement electronic health records, and a well-developed consumer movement trained on gaining electronic access to personal health information (PHI)*, the study showed that only 10% of patients who could access their PHI online actually did so.
The study uses data from 2014-2016, (following the HITECH Act of 2009 and Meaningful Use requirements) and includes 95% of patients discharged from 2,410 hospitals across the United States. In addition to general usage data, it analyzes demographic factors and organizational characteristics associated with levels of patient use. That analysis indicates that use of electronic PHI varies according to race, ethnicity and socio-economic status, with underserved populations encountering barriers such as lack of internet service.
The study's takeaway appears to be that very few patients who have access bother to, need to or are able to access their PHI online. I say "appears to be" because I'm holding out hope that the results are not as dispiriting as they seem. The authors acknowledge that results from this group of patients—discharged from emergency departments and hospitals—cannot be generalized to outpatient care, where I suspect use of online access is more common. My own experience, admittedly within the Massachusetts healthcare bubble, leads me to believe that many patients routinely access their PHI online despite the barriers.
We lack data on patient use of the internet to access PHI; the authors of the study described above say it is the first national study of its kind. There is evidence, however, that patient portals—dedicated websites that allow patients to access their PHI at specific institutions—attract use by more than a token number of patients. A study of two pilot implementations of PatientSite, the portal for physicians affiliated with Beth Israel Deaconess Medical Center in Boston, shows uneven but promising patient engagement. PatientSite went live nearly 20 years ago (!), and the pilot programs took place in 2003 and 2004. That first cohort was very active in the portal initially and, predictably, less so over following months. Still, overall usage was impressive. The study authors report, "New enrollees logged in most frequently in the first month, but 26% to 77% of the cohort continued to use the portal at least monthly."
My primary care physician was among the first to offer PatientSite, as well as the OpenNotes program 10 years later. I joined both programs at first opportunity, so until recently (more on that in a moment), I barely remember what it's like not to have online access. As a long-time portal user, I am more than biased. Although I'm fundamentally healthy and a light user of healthcare services, I can't imagine trying to navigate for myself and family members without online access to our health data. When "shopping" for new providers, online access to PHI, notes, scheduling and billing is something I look for. These days, who would open a checking account at an institution that lacked online banking?
The Holy Grail of Online Access
At the moment, I crave the Holy Grail of electronic record access—secure and patient-controlled, interoperable across all providers, services and and suppliers—in settings that are least likely to offer such capability: long-term care.
I manage the healthcare and daily needs of my 92-year-old dad, who is about to move from assisted living to memory care. Over the past year or so, there is little I wouldn't give for a user-friendly app where I could see information from his primary care practice, specialists, pharmacy, and—importantly—the nursing service that provides medication administration management, all in one place.
Thank goodness I have at least some online access to my dad's PHI. Recently, following a check-up, Dad's primary care doc said Dad needed to take vitamin D and that he would write an order. I asked the nurse if she needed me to do anything, and she said, "No, we'll send it to the pharmacy, and they'll take care of it." In this case, that means, "They'll deliver it promptly to the staff at assisted living." It's a system that usually works pretty well, but a few days later I realized I didn't know if Dad was getting his vitamin D. I spent some time thinking about the most efficient way to find out. Dad is no longer a reliable historian, but the primary care practice Dad uses has a good patient portal. There, I was able to see mention of the vitamin D in the doctor's visit notes but not on his medication list. I called and explained the apparent lapse to a nurse who confirmed the missing order and flagged it for the physician. A few days later, a nurse at assisted living (where there is no electronic record) called me about something else, and I was able to have her confirm that the vitamin D had arrived and is now part of Dad's regimen. Had this been a critical med, I would have been more assertive and thorough and have made many phone calls to busy people.
Prior to assisted living, Dad spent a couple of months in a skilled nursing facility where the only way I could get information was by asking staff members, usually nurses and attendants, by interrupting them by phone or in person, in the hallway. The current situation is better, but there will be new providers at memory care with no guarantee of online access. I have no illusion that digital nirvana will come to long-term care anytime soon. I know I've been somewhat lucky so far.
My own experience makes the lack of use on the part of most patients hard to understand, but I recognize that a number of factors act as barriers to patient engagement in electronic PHI. A group of patient/consumer activists have written a blog post about the national study, analyzing why participation is so low and suggesting way to improve engagement, by making access easier with better apps, improving privacy of electronic records, and removing some of the counter-productive incentives for providers by accelerating the transition to value-based care. Clearly, there are no easy answers.
I invite all readers to use the comment function to answer my initial question: Do you access your PHI online? If not, why not?
* In addition to "personal health information," PHI can refer to protected health information, as in "protected" by the federal HIPAA Privacy Rule.