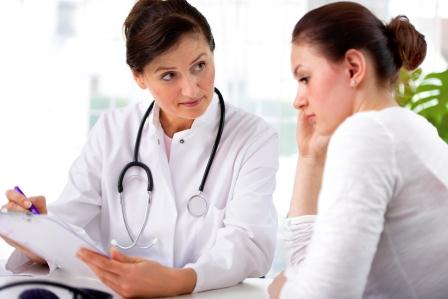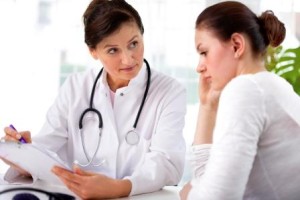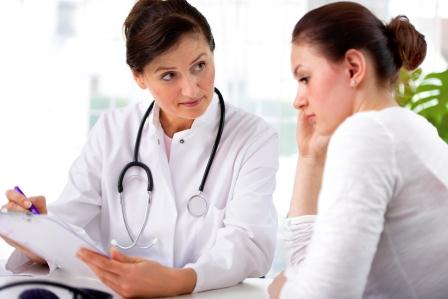 A first step in engaging patients is making sure they understand what's going on with their health and care plans. The simple intervention of opening visit notes to patients can have enormous impacts in creating active, engaged patients. Inviting patients to read their clinicians' notes can help to improve communication between patients and providers. It can help to increase patients' understanding of their medical issues. And it can encourage them to take a more active role in making health care decisions and managing their health.
The OpenNotes Collaborative is a national initiative, supported by the Robert Wood Johnson Foundation, that is working to give patients access to the notes doctors, nurses, and other clinicians write after a clinical appointment or discussion.
A growing number of health care institutions across the country have adopted open notes—the practice of sharing notes with patients. By partnering with healthcare providers and other organizations, the OpenNotes team hopes to encourage the nation to make shared visit notes the norm, rather than the exception.
Getting Started
We have worked with many organizations to implement open notes and want to share key insights observed and learned. Here are four strategies to get you started with sharing notes.
1. Decide what open notes will look like at your institution.
Medical leaders need to think systematically through how the practice of sharing visit notes will work at their institution. There is no single policy for every provider, and local organizational culture will likely influence several policy decisions. Important questions to consider include:
Which departments or settings will share notes? Will you open notes in all departments: Medicine, Surgery, OBGYN, Neurology, etc.? Or, will you exempt some departments? Will you include the Emergency Department? Will you include "behavioral health" notes (e.g., notes from social work or psychiatry)? Will you restrict open notes to ambulatory settings or include also inpatient notes?
Which patients will have access to their notes? Will you include pediatric patients? Will caregivers, family members, proxies, or other patient advocates have access, with patient permission?
How will you share notes with patients? Will you notify patients via email when notes are available for review? How will you manage patients' requests to change or amend their notes?
Engaging patients and clinicians in the design of open notes can help ensure successful implementation.
2. Develop resources for clinicians, patients, and administrators.
Inform and educate providers and patients alike about the benefits of sharing notes and how it works in your institution. The OpenNotes website and toolkit has free resources available, including sample FAQs for clinicians and patients, videos, communication strategies, and patient and clinician testimonials about sharing visit notes. You are encouraged to use and customize these tools.
3. Communicate with clinicians throughout implementation.
Clinicians need to be heard and their concerns respected. Meet regularly with clinicians, respond to their questions in a timely manner, and incorporate their ideas on open notes implementation.
Clinician concerns about sharing visit notes often include:
Will sharing notes with patients take more time?
Will patients contact me more between visits?
Will reading their notes make patients more confused or anxious?
Most physicians who participated in the OpenNotes trial reported little, if any, impact on their daily practice. Indeed, many physicians reported forgetting they were participating in the study once it was underway. While some physicians said they took more time to write notes, many reported that open notes helped them write better and more educational notes. After a year, only a small minority reported that participating took more time, while others thought it saved time.
Although some patients may contact their clinician after reading their notes, participants in the OpenNotes study found this uncommon. Some patients may even contact clinicians less by virtue of ready access to their notes. And of the 20,000 patients in the OpenNotes study, only a small minority found the notes more confusing than helpful, felt offended, or felt more worried as a result of OpenNotes.
After a year of sharing notes, when offered the chance, not a single doctor turned off note access. In addition, 85% of patients said such access would influence their future choice of providers. About 7 in 10 patients said they took better care of themselves, understood their conditions better, better remembered the plan of care were better prepared for visits, took their medications better, and felt more in control of their care.
Clinicians respond to the OpenNotes study results. Sharing this evidence with clinicians and collaborating with them on implementing open notes will help encourage early adoption.
4. Join the OpenNotes Collaborative.
We are in the early stages of what we hope will become a new standard of practice, and, as we move forward, we need to learn what works well, and what doesn't. Do open notes make care safer? Does it improve the course of a chronic illness? Might it make care more efficient and save money?
In this short post, we have just scratched the surface of what's involved with inviting patients to share visits notes. We are working with colleagues around the world, and we would love to have you join us—get started sharing notes in your practice today. We know two things: all of us have a lot to learn, and the voyage will not be boring!
Editor's Note: The OpenNotes Collaborative was the inaugural institution recipient of the John Q. Sherman Award for Excellence in Patient Engagement at the 2014 NPSF Patient Safety Congress in May.