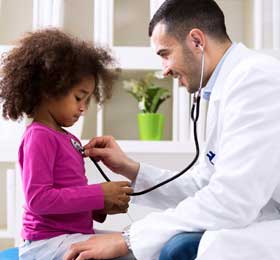 The 2020 Sherman Award for Excellence in Patient Engagement has been postponed while healthcare organizations around the world confront the global coronavirus crisis. The Sherman Award is central the mission of Taylor Healthcare and the Engaging Patients blog, but progress on this year's award must now be suspended in deference to public health concerns and the important work nominees and judges are doing to address COVID-19.
Retrospectively, the nomination period for the 2020 Sherman Award coincided with the early phase of the infection's spread. Nominations opened on January 21, just as the first cases to occur outside of China were reported and closed two days before the World Health Organization declared the novel coronavirus a global pandemic.
The Institute of Healthcare Improvement, which has sponsored the Sherman Award since 2014 (originally as the National Patient Safety Foundation), has similarly postponed its Patient Safety Congress, where the award is given, due to demands on clinicians and health systems, as well as restrictions on travel and events.
"Postponing this year's award was a difficult decision, as we wanted to honor those organizations that continue to strive for patient engagement," says Scott Wallace, MHA, vice presdient of sales for Taylor Healthcare. "But there is no question that preparing and delivering services for the immediate, urgent increase in patient volume must be everyone's first priority."
The Sherman Award will resume on its usual schedule in 2021. In coming days, Taylor Healthcare will contact people engaged in the 2020 process, including submitters, nominees and judges, with further information and instructions.  All nominations will be moved in their current state of completion to next year's process, which will start up again early next year. Taylor Healthcare and Engaging Patients look forward to continuing to work with IHI on this important recognition program. Please stay tuned to Engaging Patients for further updates about the Sherman Award process.
Just when we expected to be engaged in getting to know Sherman Award nominees in great detail and working with our expert panel of judges—a process that we look forward to each spring—we now honor with deep gratitude the efforts of all who work in healthcare. Your work has never been more essential. This year, we honor the commitment and sacrifice of everyone working in any capacity to address the pandemic.