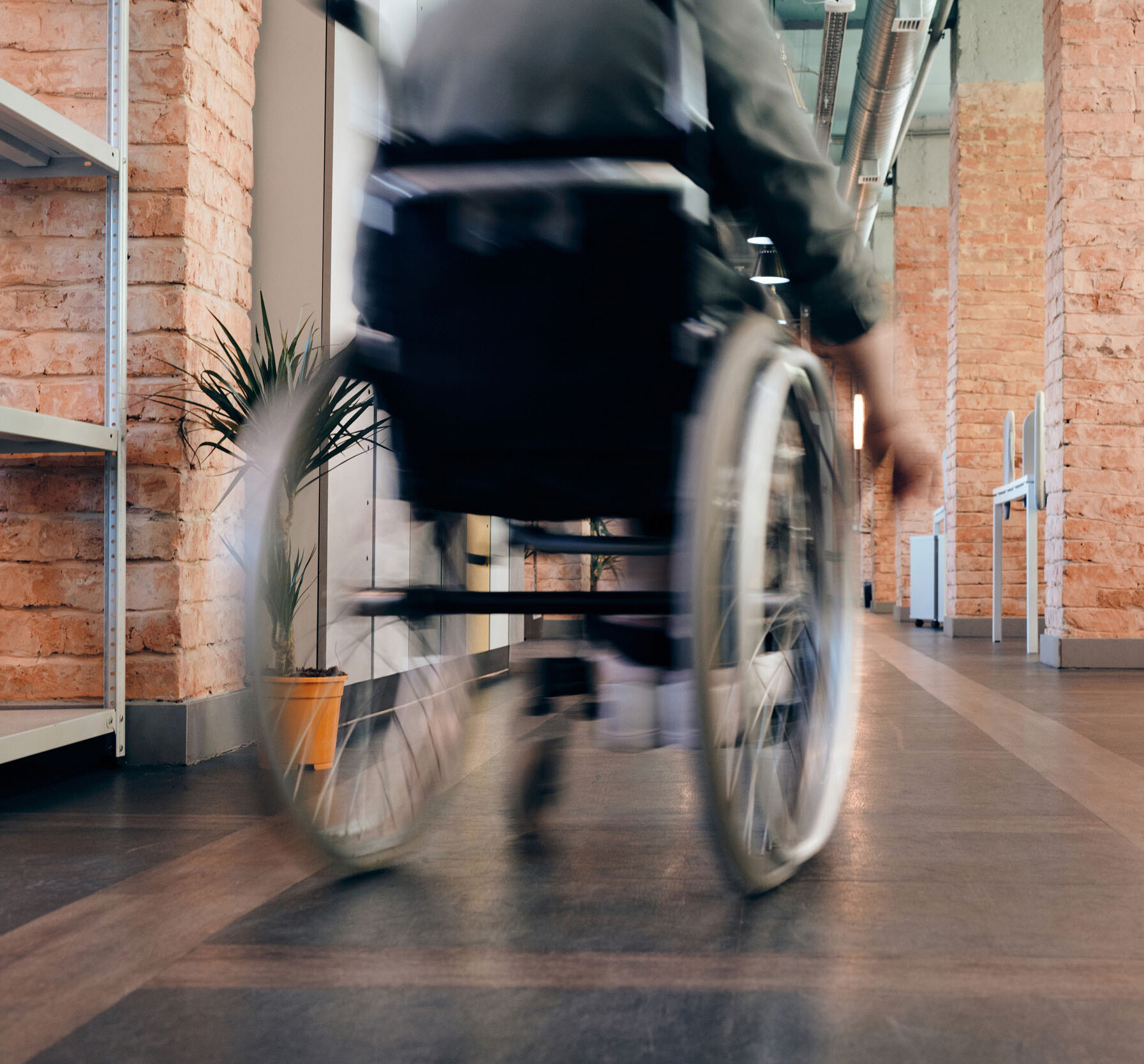 Penny Shaw is a writer and advocate working on behalf of individuals with disabilities and nursing home residents. A university faculty member and administrator with a Ph.D. in French literature, Shaw developed Guillain-Barre Syndrome, a rare neuromuscular condition, in 2001. In 2002 she moved to a nursing home in Braintree that specializes in neurorehabilitation, where she receives ongoing care. Shaw is a member of Massachusetts Advocates for Nursing Home Reform and represents nursing home residents on the U.S. Centers for Medicare & Medicaid Services' (CMS) Coronavirus Commission for Safety and Quality in Nursing Homes. This interview first appeared on July 2, 2020, in COVID-19 Safety News Briefs.
Betsy Lehman Center: In a letter to the editor of the Journal of Gerontological Social Work, you noted the high death rate from COVID-19 among residents in long term care and asked, "What can we learn from this unexpected crisis about people with disabilities living in nursing homes?" At this point, what do you think we've learned?
Penny Shaw: The rate at which nursing home residents are dying from COVID-19 demonstrates something I already knew, that many people would be better off living in apartments or houses in the community than in nursing homes. For the care I require, federal and state payment policies limit my options and would make receiving care at home prohibitively expensive. I'm alert and can manage getting the care I need; I just can't afford it. The only option for someone like me is to live in a nursing home, which means I live in close proximity to others.
There are many things we could do to make long term care safer. COVID-19 has revealed that nursing homes have a lot to learn about infection control. Some changes, like providing single rooms, would mean starting nearly from scratch, but we would be much better off now, during this pandemic, if we had made that change.
Betsy Lehman Center: The CMS Coronavirus Commission to which you recently were appointed has been tasked with an ambitious agenda for improving care delivery, infection control, data collection and other aspects of dealing with COVID-19 in nursing homes. What part of that agenda do you find most urgent and why?
Penny Shaw: The Commission has several objectives, include gathering the thoughts of its 25 members on best practices in several areas: rapid and effective response to infectious diseases, rigorous infection control and improved care delivery that meets the needs of all residents during an emergency. Given the current crisis, everything is urgent. CMS is looking to us for immediate assistance with actionable ideas that will help save lives now.
Longer term, I believe COVID-19 will energize those of us working to improve long term care. I believe we will finally make progress. This moment is our opportunity for public attention and broad-based support. We're all looking to make major policy changes, which we know will take time.
The coronavirus is also an opportunity to bring together disparate groups that have been working separately on behalf of specific disabilities and nursing home residents. I've always worked across those silos. I find that my disability work informs my work on nursing home reform. In general, advocating for people with disabilities has a real sense of immediacy to it. Changes in nursing home practices and policies have traditionally been slower to evolve. From my disability work, I've learned to be much bolder as I advocate for and with my colleagues in nursing home.
Betsy Lehman Center: In an interview with Len Fishman, Director of the Gerontology Institute at UMass Boston, you describe how getting a power wheelchair in 2010 transformed your life by allowing you to be active in the world on your own terms. How have the COVID-19 stay-at-home advisories and other restrictions impacted your work and daily life?
Penny Shaw: Under federal law, the nursing home really is my home. I follow exactly the same restrictions, consistent with Governor Baker's orders, as everyone else. I've been to the local drugstore, which is about eight blocks away. And I go to the parking lot of my building for fresh air. I wear a mask. I follow physical distancing. When I go to the bank, I use the drive-through window just like everyone else.