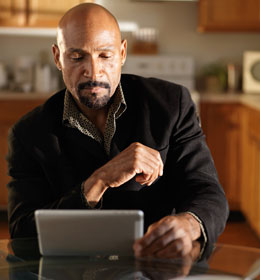 Friday, November 11, 2022, came and went with no big announcement from Health & Human Services Secretary Xavier Becerra, which means that federal policies affecting telemedicine will remain unchanged for at least 60 more days, or through January 11, 2023.
Telemedicine is also affected by state regulations, but the relaxation of federal rules on hospitals and other providers under the U.S. Covid Public Health Emergency first declared in January 2020 has made a huge difference. It has allowed far greater use of telemedicine, and for patient engagement, that has been a silver lining of the Covid-19 pandemic.
To celebrate, I recommend a free series of webinars offered by the American Telemedicine Association (ATA). First presented during the 2022 Telehealth Awareness Week in September, the series features 14 webinars hosted by ATA's Special Interest Groups, including those focused on global telehealth, healthy aging, disparities/inequities, government relations and more.
I recently listed to "Telemental Health to Increase Equity in Mental Health Care Access" from the ATA's Mental Health SIG. Presenters include:
Ujjwal Ramtekkar, MD; Senior Medical Director, Mental Health, Teladoc Health
Jessica Thackaberry, MD; Clinical Assistant Professor, UCSD
Michelle Turner, National Director, Clinical Talent and Delivery, Hazel Health
Regan Stewart, Associate Professor and Director, Telehealth Outreach Program, Mental Health Disparities and Diversity Program, MUSC
Lauren Conaboy, Vice President of National Policy, Centerstone
Matt Mishkind, Director of Operations for Military and Veteran Programs, University of Colorado Anschutz Medical Campus School of Medicine; Deputy Director, Johnson Depression Center; and ATA Mental Health SIG Chair (moderator)
The conversation flows naturally, with wide range of insights. Here are some highlights, which I hope will inspire others to take advantage of this generous offering from ATA:
Psychiatrist Jessica Thackaberry, who serves a rural, underserved population in California, distinguishes between doing telemedicine with patients who come into a clinic to connect to her remotely and telemedicine she performs directly with patients in settings where they hold the device — typically a smartphone — in their hands. That way, the patient is in control of what Thacaberry sees and has a more intimate, private experience of the device and the visit. [at roughly 24 mins into the webinar]
Don't make assumptions about which patients are likely to need technical assistance. [29 mins]
Automobiles and spaces at school can be very helpful as settings that offer psychological safety for adolescents. Psychiatrist Ujjwal Ramtekkar reports he has seen the emergence of "car therapy" for teens, especially when they have trouble finding a private space at home or finding time in a busy academic schedule to return home or go to a clinic for therapy. It is very important, however, to create workflows for consent, privacy and other issues with non-traditional settings. [31 mins]
Schools have become important settings for some adolescents — for some simply for convenience and for others because they may afford the only practical location for therapy. Turner offers two examples: A teenager wanted to disclose something to his parents but needed time with his therapist beforehand to prepare himself. Space at school gave him the privacy and independence to do that. Another student was living in a shelter with his mom because their situation at home had become unsafe. The shelter was not able to offer him an appropriately private space, but he was able to use a space at school to connect with his therapist for care. [35 mins]