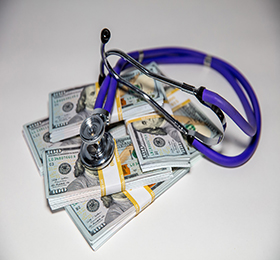 Healthcare giant Kaiser Permanente (KP) has had success with a program designed to control cost while improving outcomes for individuals who represent the top 5% of patients in the KP system based on cost. The program, which KP calls "leveraged primary care," succeeds by improving the frequency and effectiveness of outreach to engage with patients in realistic, personal ways to help them address their healthcare needs.
The program is described in the January/February 2020 issue of the Harvard Business Review, (available online with a free, limited-access subscription).
KP began by looking closely to find the drivers of high healthcare spending and found a more nuanced story than is commonly assumed.
Three distinct cohorts comprise the top 5%
Yes, patients with chronic diseases such as diabetes and asthma require more ongoing care and are more likely to need emergency or inpatient services than other patients. We'll call that group cohort 1. KP found, however, that those patients represent only one-third of the most expensive 5% of patients. The remainder, in roughly equal portions, are cohort 2: people who have experienced a "one-time catastrophic health event," such as a traumatic, accidental injury or diagnosis of acute, life-threatening cancer, and cohort 3: patients with ongoing medical conditions, such as severe heart failure, requiring treatment that is intense, expensive and ongoing.
KP also found that opportunities for efficiency are limited and vary among the three cohorts. For example, many people in the 2nd group, with a traumatic injury or cancer diagnosis, were not known to be imminently at risk of intensive medical treatment, and many will be able to return to "normal" after a limited time as a high-demand user. Long-term efficiency gains for this group would conform to other improvements made in care delivery—such as scheduling, communications, care guidelines—and would not address the episodic spikes of care needed by some individuals.
For opposite reasons, wide-scale efficiency is challenging to achieve for the third group, whose needs can only be expected to grow over time, albeit for a limited time. Care delivery and quality of life may be improved, but the treatments needed by this group are expensive and difficult to constrain.
The 1st cohort, individuals with manageable chronic conditions, is where there is potential to improve outcomes and cost. This group constitutes a large and dynamic population, which by its nature poses a challenge and an opportunity that underlies KP's solution. Category 1 sees a constant influx of new members, especially older patients. Over time, the care they require can be expected to level off or decrease as they gain control of their symptoms—better outcomes, less cost. For maximum efficiency, in addition to managing current patients, people who are potential members of cohort 1 should be identified and addressed even before they need care.
KP's "leveraged primary care" improves efficiency for this cohort by expanding it to include pre-condition patients and making it possible for primary care practices to attend to the needs of all in the cohort with personalized, targeted care. The goal is to catch pending conditions, not to bloat the population with anyone who might need care in the future.
One strategy KP uses is to "leverage" the primary care team with medical assistants and pharmacists. At relatively low cost, medical assistants can stay in closer touch with patients by following up on recommended treatments, making sure that screening and monitoring exams occur, collecting information, and helping patients, for example, with issues such as transportation, in ways that support both the patient's and physician's needs. Pharmacists help fine-tune medication regimens and troubleshoot problems.
KP also uses technology to monitor the patient's condition, for example, with wearable blood pressure monitoring, and provides communication, reports, reminders and information via a comprehensive electronic health record. By getting ahead of future problems, for both patients with known conditions and those at risk, KP can improve outcomes and reduce cost.
The HBR article includes data supporting the determination that leveraged primary care lowers cost and improves outcomes. It also notes that KP is an integrated, capitated system that shares in the financial benefits of this program, which it credits for the ability to offer premiums to millions of its members "that are 10% to 15% lower than its competitors.'" It is not clear to what extent this approach will work in the fee-for-service environment, which lacks the financial incentive for this kind of improvement.
The article reports on three smaller organizations focused on primary care that have used this approach successfully. All three are capitated models, and one, Iora Health, is a past winner of the Sherman Award for Excellence in Patient Engagement.
The authors make a case for applying leverage primary care more broadly, to all patients, not just those with or at risk of certain chronic conditions. It seems obvious that finding ways to allow physician practices to stay in closer touch with patients, even those who are light users of medical care, and tailor communication and services to what each individual would find most rewarding, is a good path toward improved healthcare delivery.