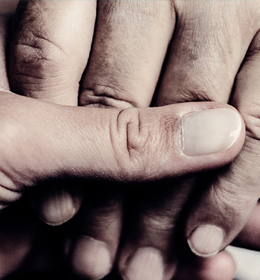 Bobye List is an inspiring exception to the heavy, often deadly, toll the pandemic has taken among older adults. At 78 years old, List was able to successfully manage a serious case of COVID-19 at home, where she lives alone, and has chosen to share her compelling story in a blog post and video for the Center to Advance Palliative Care.
Liste is executive director of the Emily Davie and Joseph S. Kornfeld Foundation, which includes palliative care among its areas of interest. The Foundation was the original funder and continues to support the National Palliative Care Research Center at the Icahn School of Medicine at Mount Sinai in New York City.
It appears that many things worked in List's favor as she confronted COVID-19, including good underlying health and a strong social network of family members, neighbors and physicians. Her inner strength shines through the video and surely was important to her recovery. Liste reports feeling very fortunate to have had these resources. Even so, that she has been able to manage her own care through acute illness and prolonged recovery is impressive and sets a good example for other engaged patients.
In the video, she demonstrates excellent observational and reporting skills in presenting a clear and detailed account of her symptoms and a chronological timeline and personal notes on how she felt psychologically as her illness played out. While sick, she generated a chart noting her temperature every six hours and kept careful track of her medications. She prepared carefully for how to tell her story in the video, which is rich with detail yet interesting and engaging.
List credits her physicians and other close friends and family members for focusing on her quality of life —how she was feeling in all regards, not just attending to her physical symptoms—as they offered assistance her during her illness and recovery. She feels she benefitted from their palliative care and gained a much deeper appreciation, saying that this care is why she "never felt scared, never felt alone, and felt I could endure it."
In addition to reflecting on the caring support she received, List describes thinking of others who become ill with COVID-19 and lack a similar level of support.
It does give you time to reflect We have our inner resources of strength. I took some lessons away that are actually sort of positive about how we can take care of ourselves and we can deal and how we can help others, and hopefully we can improve.